Download Bad 2 Bad: Extinction APK for an action role-playing experience. If you ever feel like seeing fighter animals in some real action, then you need to try this game.
About Bad 2 Bad: Extinction
Bad 2 Bad: Extinction is a single-player action game that Dawinstone released in 2019. It is a sequel to Bad 2 Bad: Delta and the third addition to the B2B series. However, it is packed with more stories and additional content. This latest addition is designed with improved OS compatibility with Android and iPhone devices and can be played offline for faster performance.
The game is fun and simple to play. It is a follow-up to the original story. After crushing Al-Qatala, the terrorist organization run by Gorat al-Llama, you will engage in a war against humans. In this war, humans are called "the Tailless Legion,'' and your new team will be "the B2B Delta Team ''. In this game, you are the team's commander and fight against different forces.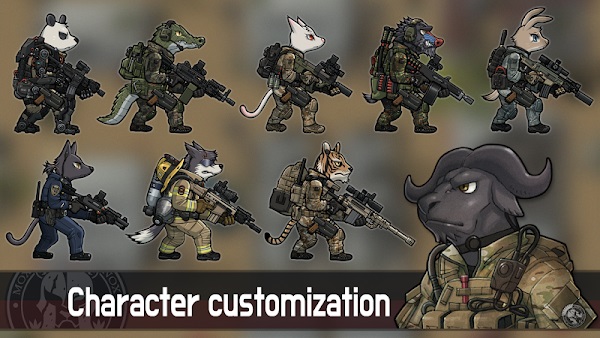 Bad 2 Bad: Extinction is action-packed. This game offers an enticing thrill, armed with heavy artillery and a rich in-game storyline. The background music matches the game's theme, and the sounds of heavy gun power will immerse you deeper into the storyline. It is a nice addition for lovers of RPG action.
Interesting Gameplay
Bad 2 Bad is a heavily revised and updated version of the previous B2B series: Tango and Delta. It is an RPG game with mild violence and shootouts. In this gameplay, you lead a team of elite soldiers dressed in animal skin, literally and figuratively.
Your mission is to get rid of 5 enemy forces- killer zombies, which are called Wilders (WD), Tailless Legion (TL), Underdogs (UD), Purebloods (PB), and Amazoness (AZ). As you play, you will discover the characteristics and stories behind each force.
The game has a storyline, and you will know more about it through the on-screen dialogues shared between you and your teammates.
Cool Characters
The characters in Bad 2 Bad: Extinction are not human. They are animals like pandas, baboons, crocodiles, rabbits, buffaloes, tigers, panthers, and many others drawn in a brilliant 2D format. All these animals can walk on both legs like humans. Some are dressed in military apparel and armed with various weapons, while the extras are dressed in normal attires.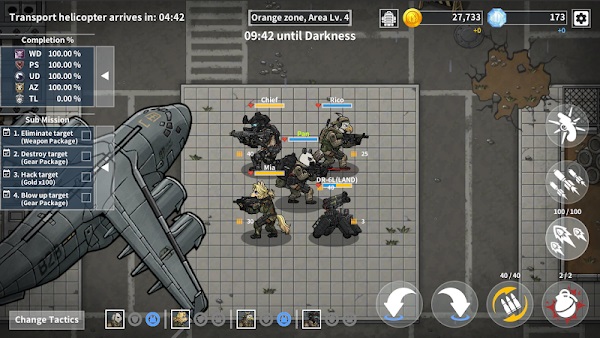 Each character has its function in the game. Some are soldiers like you, while others are merchants, gunsmiths, store owners, and many more. As the main player, you can customize your character by choosing any of the soldier animals presented to you.
Mature Stylized Designs
The graphics of this exciting game are mundane and mature. However, it is not too flashy or dull. Instead, the colors blend well with the animals and give off a military camouflage setting. In addition, the 2D style of the game makes it more lively, which adds to its appeal.
In-Game Modifications
One unique characteristic of this game is its user-friendly software. Players can customize many features of the game to their taste. Here are some things you can modify in Bad 2 Bad: Extinction:
Firearms: While battling against the five different forces, you can change weapons steadily. This makes this more exciting because you can make real-life modifications to these weapons. You can assemble your firearms from scratch to finish the way you would in real life. There are many weapons available for you, ranging from guns to grenades and even drones like DR-6L and DR-2A.
Skins: As the leader, you can modify your game character by changing skins, backpacks, and costumes. You can equally do the same for your teammates. This decoration takes you off the battlefield for a moment and enhances the role-playing nature of the game.
Skills: The game permits you to learn skills and battle proficiency necessary to use weapons and tactics effectively. You can use the skills to level up, increase attack power and reload speed, and boost headshot accuracy.
Squad: In Bad 2 Bad: Extinction, there is room for you to build your special team. Your enemies will have specific attack methods, but you can form a team of fighters with different skills and develop good counterattack tactics.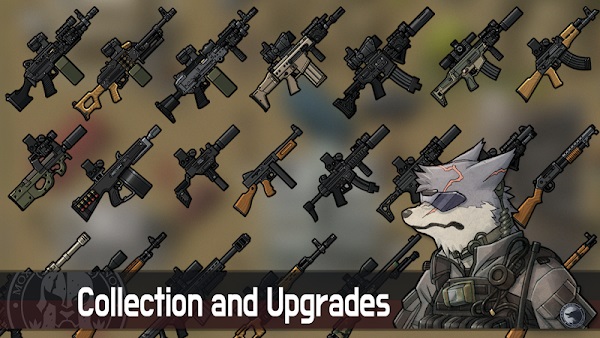 The game allows you to make as many modifications as possible to build excitement.
Easy Controls
Bad 2 Bad: Extinction uses touchscreen navigation that is highly sensitive to the slightest touch. So you can move your player in any direction easily on your mobile devices. In addition, you can use the controls to perform basic actions such as navigation, shooting, reloading, and many more.
In this game, you only control a single character. But since you are the captain, others will follow you each step of the way.
Amazing Features Of Bad 2 Bad: Extinction
Bad 2 Bad: Extinction boasts an engaging role-playing adventure with mild violence for more game effect. But there are many more features packed in this game. These features include: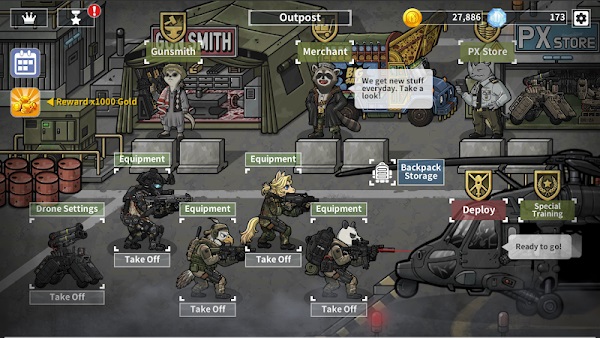 An interesting action-themed storyline.
Solid in-game sound effects and background music.
A role-playing action game that is compatible with all mobile devices.
Offline gaming for easy performances anywhere and anytime.
2D graphics with a stylized military outlook.
A tough battle for survival for the extreme gaming experience.
Random maps lead to more rewards and help players clear their missions.
Interactive gameplay for mature gamers.
Nicely drawn and customizable characters.
In-app purchases for buying artillery online.
Intensive battles with drones and AI technology.
Weapons with real-life modification standards.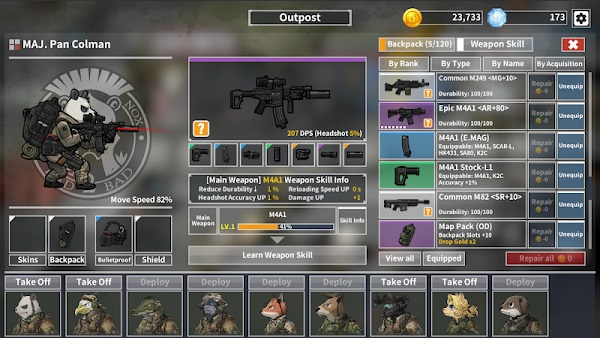 As far as the features and gameplay go, Bad 2 Bad: Extinction is a noteworthy game.
Conclusion
Bad 2 Bad: Extinction is the latest addition to the B2B franchise. It takes role-playing to a new level because you can modify characters and artilleries and engage in futuristic combats. If you have been a way back follower of the B2B series since Bad 2 Bad: Tango, you will know how much of an improvement Extinction is in terms of vast gaming experience.
The fun part is that it will not end here. More interesting updates will keep coming to give you more excitement. So try this game out, and you will not regret it!