Download Zombie Tsunami APK for an epic running gaming experience. Control waves of zombies across the city, avoid obstacles, conquer other hordes and win the game.
Game Description
Zombie Tsunami is a chaotic and epic game that allows players to create and manage hordes of zombies. However, rather than escape from zombies, the game makes you the horde's leader, and you'd have to compete against friends and families to see who has enormous hordes in the setting.
So rather than one person, you'll control the whole horde and guide a wave of miscreant zombies growing or shrinking your numbers depending on how many people your horde bites. But, of course, the sole intention is to ensure you keep playing and grabbing more numbers for your team, so the fate of the horde rests on the player.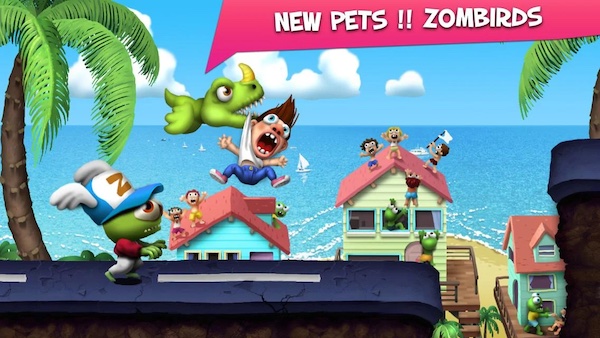 While running, you'll encounter people moving alone, making them quite an easy target to add to your horde. Likewise, you might come across vehicles such as cars, buses, and trucks that obstruct your path and won't let you past unless you possess a certain number of zombies in your horde.
For example, you can't get past a car unless you have up to four zombies in your wave to be able to add them to your horde. If you don't have up to that number, you'll have to dodge it or lose your few zombies.
Create The Biggest Horde of Zombies
Zombie Tsunami is a runner game that approaches its unique gameplay. The gameplay allows players to start from the basic level and the minimum number of one zombie and create a tsunami out of nothing.
So, with a zombie assigned to you, your goal is to control them and escape obstacles. You get to add more zombies to your horde when you come across more people to turn into zombies. However, if you come across a horde greater than yours, you can escape or lose your zombies. Likewise, obstacles like vehicles will require you to have more than the occupants before you can pass them unscathed; otherwise, you'll lose your horde. The higher your level, the more challenging the game becomes too.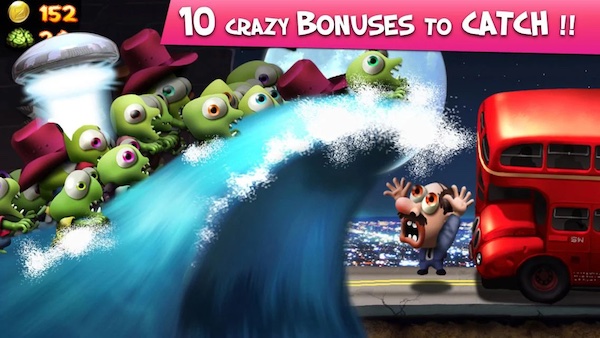 Some power-ups help you improve your horde power by upgrading your zombies into ninja zombies, football players, or even a dragon. You can also call upon zombie birds (Zombirds) that help clear the path for anything in the air and keep your horde safe.
You will get rewards every time you win a mission, and you have a higher chance of winning when you have a giant tsunami of zombies with you.
Why Play Zombie Tsunami?
Of course, Zombie Tsunami is not the only game from the same developers, so why should you join the millions of players that have played the game?
The game allows you to make decisions for the whole horde and live with the consequences.
The game control is easy, and the horde is easy to control.
You can use basic logic to play, so even children can create an enormous horde of zombies.
The graphics are impressive, and there is excellent animation behind the game.
It's free to play, and you don't have to pay to access extra features.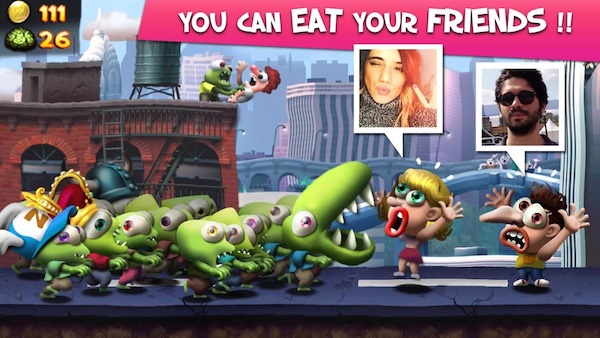 There are levels to the game as you gain more zombies, and the tutorial is comprehensive enough to understand the gameplay and start winning.
Game upgrades and power-ups allow you to create different types of zombies with special powers.
There are over three hundred missions, making playing fun for a long time without getting bored.
Features of Zombie Tsunami
As earlier mentioned, Zombie Tsunami has an excellent reputation and rating online, which means players enjoy spending time on the game. Therefore, here are some of the features that have kept players on the game:
One Touch Control
You can play the game quite easily with a simple touch of the screen. For example, tapping the screen makes the horde jump, so with just a single touch, you can control all the zombies behind you. It's also easy to use the game features since you can swipe, tap, or double tap the screen to get everything done.
Game Bonuses
The game offers fantastic bonuses that keep you going every time you complete a mission. Depending on how many people you can add to your horde and how well you conquer and avoid obstacles, you'll be rewarded at the end of the game with in-game currencies that are ideal for upgrades and customizing your zombies.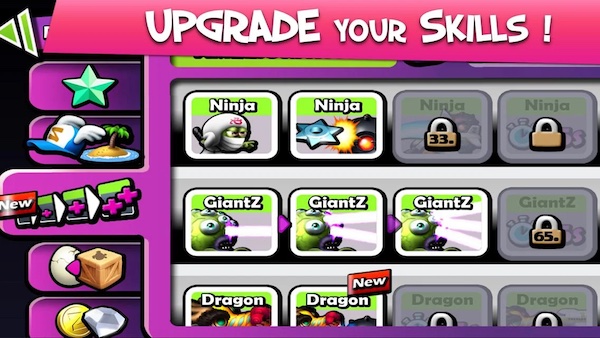 Upgrades
Many upgrades are available on this game, such as changing your zombies to football players and other characters. When you upgrade your zombies, they also become stronger and have a higher chance of competing against obstacles and going up against other hordes they come across.
Zombie Tsunami Missions
If you get bored of runner games quickly, Zombie Tsunami has an impressive mix of locations to break the boredom. There are also over three hundred missions here, so you can play for a while without getting tired since you get different objectives and you continue to grow your horde.
Zombird Cards
Zombirds are expansions in the game that allows you to own pets) mascots. It gives you extra powers during gameplay since you raise them and use their powers. The feature also adds more Events to your game, so you can go to those locations that are not readily available on the game.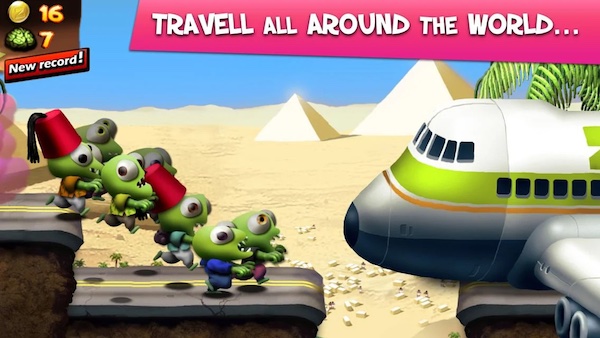 Various Locations
You can virtually tour the world on Zombie Tsunami because each mission means new locations from the 11 sets of locations. There are hundreds of missions to play, each happening across various locations to add variety to the gameplay. So you get to travel across multiple locations with your horde.
Conclusion
Although the game's graphics and animation might seem basic, it's much more attractive once you begin playing. The game is an endless runner that's fun-filled and full of exciting features to keep you running.
Over three hundred missions will be completed, adding to the game's variety. If you're a fan of running and have a keen eye for conquering cities, Zombie Tsunami is a great game to flex your abilities.