Download Space shooter APK on your PC, Android, or IOS and enjoy an endless online battle storm. Prepare for a violent fight with the alien and obtain a heroic title.
All About Space Shooter: Galaxy Attack
Whether or not the living creatures in Space are peaceful or vicious, they are still up there and possibly planning on invading the earth; the Earth needs strong fighters who can defeat aliens and thwart any potential attack. This is what is happening in the space shooter: Galaxy attack game. A game of intense bullet battle against invaders. Space Shooter: Galaxy Attack is a famous Galaxy Shooter game amassing over 50 million downloads.
If you are a lover of arcade bullet fight games with the latest modern combat and want to rescue the Galaxy, Space Shooter is the perfect game for you. This is an old game with a new context, as you will engage in an infinite shooting battle. You will confront diverse evil enemies and fight with several striker bosses. Your confidence will determine whether or not you can overcome obstacles.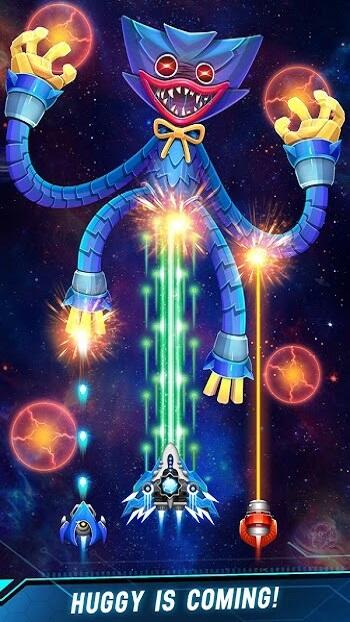 The alien forces have severely defeated the galaxy fighters. It is now in your power to fight and rescue the galaxy.
In this game, you are in control of your spaceship. It is with the spaceship you will shoot and kill the aliens. Then, pick your battleship and gather an unbeatable team! Also, to earn free gems, you will participate in a day-to-day quest; the gems are used to level up your ships and fighting skills daily.
Space Shooter Guides
If you are a flight school fresher, the following tips will help you scale through in the game: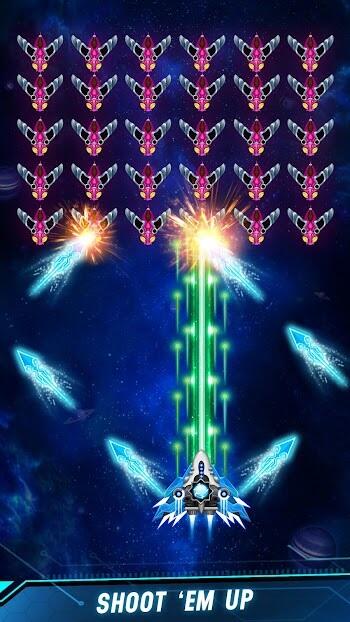 Modify the controls
Gone are those days when you would need to scramble through some bullets with the difficult use of a control pad. Space shooter: Galaxy Attack doesn't have a control pad. Typically, the ships follow the direction of your finger, but the other control style lets you control your ship through the movement of your finger. The implication is that no matter where you are pressing, your ship will follow where your finger moves.
Watch a few Ads
Ads can sometimes be intrusive and time waiting, but understanding these ads will help you out. After a difficult fight, Ads will pop up to give you time to breathe. In Galaxy attack, Ads offer you currencies or increase your reward. Take advantage of these rewards because you will need more gold to win. Additionally, some ships are shut behind ad walls, meaning you will need to watch a few ads to get your choicest ships.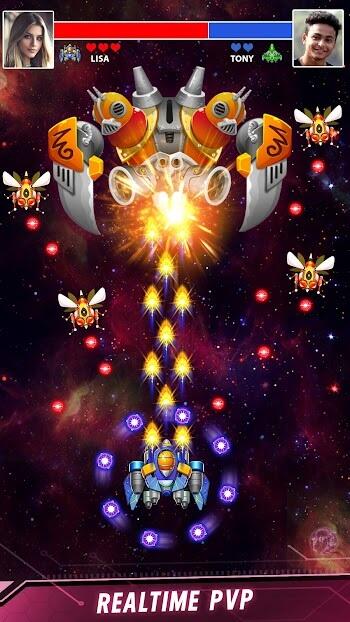 Stick to one selected ship
Unlike other shoot-up games that change the behavior of your ship whenever you pick a weapon, Space Shooters, on the other hand, renew your ship and guns. Too many ships are available for you, but it will cost a gold coin. However, stick to only one ship for the rest of the game to win in Space Shooter: Galaxy Attack because upgrading many ships will affect your in-game funds.
Boost site ships
These side ships may be small but are triple times more powerful than your main ship. It's the reason why upgrading these tiny fighters is vital. While you play Space shooter: Galaxy attack, you will receive materials that will reinforce your side ships even more.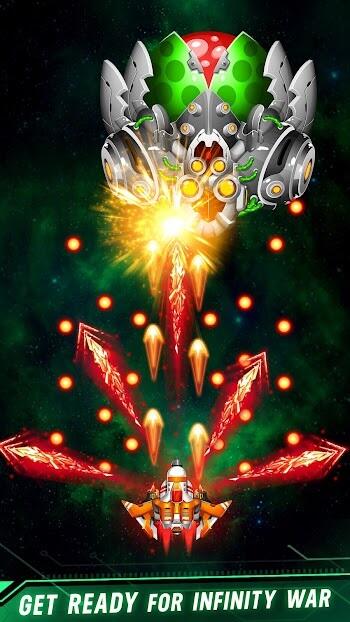 Exercise evasive movements at all time
In most shoot-up games, having great skill is very crucial. Despite the ship, you still need skills to defeat bosses, dodge bullets, and avoid losing your life. This is the protocol of shoot-up games, and If you violate this principle in the Space shooter: Galaxy attack, you will fail. Therefore, on your mission, always prepare to dodge anything that confronts you; the implication is to pay close attention to the red flash on each side of your screen; it indicates the arrival of enemies.
Another important skill is self-control. This is about recognizing when to fire up the enemy and amass pickups to avoid death.
Do not hurry at pickups
Although picking up whatever the enemy drops are tempting, it is scarcely advised because a player who isn't prepared may die. Another reason to watch your pickups is to protect your ship. But, facts have it that taking various ships is one way to succeed.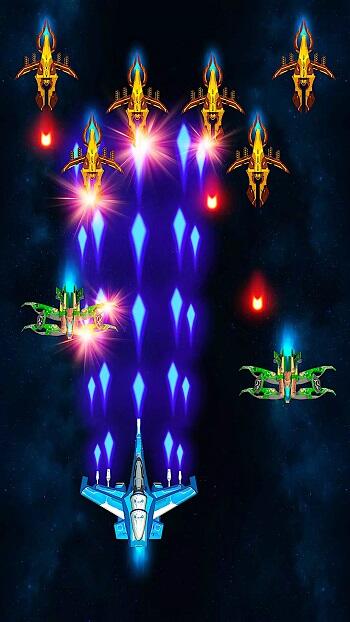 Play at the greater difficulty for a better upgrade
Taking more difficult tasks upgrades and rewards you with more currencies. You also receive more shards for your main ships in each completed level. The most rewarding part is that your piloting skills will be sharpened to fight tougher enemies.
Space Shooter: Galaxy Attack Features
Perfect Shoot-them-up: pick your trooper ship and starship to create your space team!
Difficult campaign: over 200 levels filled with space invaders! This is your infinity bullet battle mission!
Epic and gigantic bosses: Showcase your skill by defeating tough Bosses.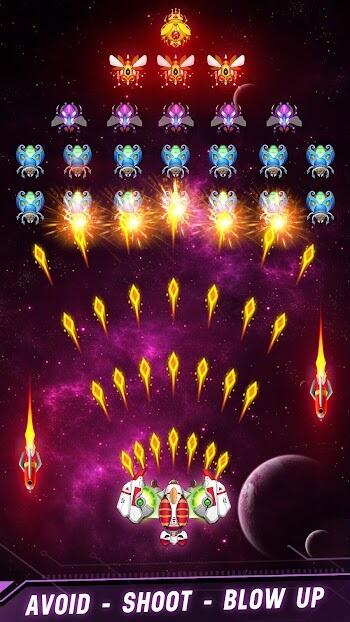 Stunning designs, incredible lighting, and creative animation.
Lucky wheel, everyday quest, and free gems for you.
Conclusion
It is super thrilling that the difficult bosses and firepower were combined with several bullet blitzes to attack you; for this reason, you need to safeguard your spaceship and accumulate destruction.
It is not just a sky shooting game but also aids in relieving stress during your leisure time. So take charge of your troopers smartly, cleverly, destroy all space attackers and restore the peace for the Earth.
FAQs Space Shooter
How To Play Space Shooter: Galaxy Attack
Get into your spaceship and take control; dodge enemies' bullets as you advance.
Use currencies and gems to boost or evolve your ship to fight with bosses and alien invaders.
Use the right spaceships and techniques for the different levels and bosses.
Don't forget to utilize the power-up item to level up easily.
The future of the Galaxy is now in your hands. Prepare your ship for an endless battle in this shooting games. You can also Join the online PvP and unite with your friends to advance other gamers globally. Show your fighting skills against supreme bosses, overthrow colossal enemies and claim a galaxy hero title.