Download game Zombeast APK Run through the streets of New York in this Zombie apocalypse game with your best friends (your trusty M16 assault rifle, amongst others).
Zombeast
Immersed in violence and blood-curdling gore, Zombeast: Zombie Shooter is not for the faint of heart! The undead has overrun the world, and they are starving for the flesh of the living. With only a handful of humans, the only option left is to fight the invading horde of zombies and claim back the earth. This new development drives everyone into what is left of the military, all in a bid to exterminate and flush out the abominable zombies wherever they may be. Matters are worsened when the world's deadly gene serum, which infected the population and brought about this zombification, begins to cause mutations to even more deadly grotesque monsters. With the mutations leading to the rise of more resilient, adaptive, smarter, and faster zombies, humanity shifts even more to the brink of extinction, and the pressure is up on you and the living humans.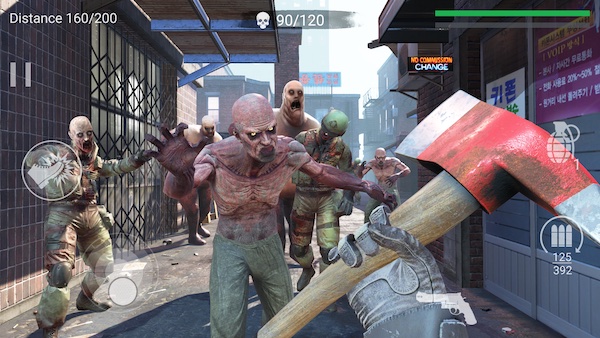 You spend most of your time alone in the game, receiving orders via radio from command-based and moving from town to town, clearing the zombie hordes as you can. Zombeast: Zombie shooter is an FPS military action game set with an auto-fire shooter in place to save your avatar's life when facing fast-moving groups of the undead. Just aim, and the gun fires automatically to the zombie's brains, hearts, or other known vitals.
Gameplay
Zombeast game has many unique features that separate it from other zombie apocalypse games and other well-known game features.
On downloading the game through a series of simple searches like:
Zombeast game download
Zombeast app
Zombeast android
Zombeast download
You immediately access the game and begin an action-packed adventure of fighting and shooting.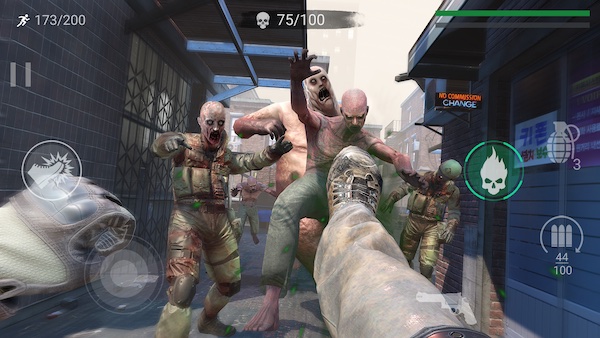 To welcome new players to the game, you will receive a standard arm of one Magnum Revolver and a shotgun. The tutorial begins automatically for level 1, all to teach the player the game's mechanics and gain fine control of the game environment.
With its well-detailed 3D environment, creepy and disgusting enemies, realistic guttural sounds, good graphics, apocalyptic world style environment, and game music, the Zombeast zombie shooter game is designed to keep you overwhelmed and engaged in a fun session of running, shooting, hiding and investigating the work of the mutated zombie beings which are significantly smarter.
Features
The game has an in-game store where ammunitions, health-packs, weapons, and survival kits can all be purchased with credits won from completing levels and performing tasks. The more desirable resources are available but at the price of real-world money. These resources go a long way to ensure your character survives enough to see another day in a harsh world of flesh-eating monsters.
The controls are fairly simple to use; the left thumb moves the character, and the right thumb shoots (if the auto-shoot feature is turned off) and slides across the screen to aim. These controls also come with an auto-lock system where your gun focuses on all detected enemies' heads. You can adjust the position of the control handle, and all special features like auto-shoot and auto-lock are turned off or on.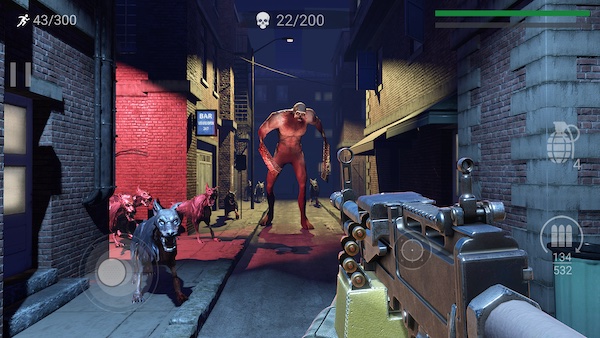 Operating System
The game is only present in the android version; hence there is no Zombeast Zombie shooter on IOS.
Game Shop
The shop is your character's best chance at surviving. Here, you can find multiple resources. Health packs, ammunition, supplies, high-grade tech, and a wide class of guns and weapons include Pistols, revolvers, assault rifles, SMGs, shotguns, sniper rifles, air-strike command, grenades, chemical attacks, and experimental weapons developed for mutated zombies.
Game Modes
There are two distinct game levels in Zombeast zombie shooter, and they are:
Infinite/Survival mode:
As the name implies, this is a survival mode with the sole aim of seeing how long you can last alone against wave after wave of undead enemies. This mode is made harder as the sheer number of each wave exponentially increases along with the enemy class. Survive long enough, and you'll come face to face with truly terrifying mutated zombies, which require more than three shots to the brain to down. This mode is very rewarding for its difficulty level, and players can use it to increase their skill level and gain essential credits for supplies and resources from the shop.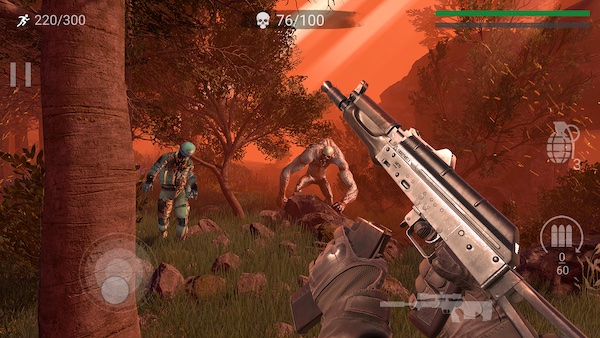 Campaign mode:
Campaign mode is the game's story mode where the player is taken from level to level and watches how the plot advances. There are many missions and mini-goals here that the player is requested to clear before being allowed to go further in the story. Enemies increase drastically in strength and number in this mode. The character must also grow in skill, knowledge, strategy, control, and weaponry if they are to make it to the end of the game and hopefully save humanity from extinction.
About the game
The Zombeast app was developed and published by Storms on the 23rd of November 2020. Despite being relatively new to the game market, it has acquired a very high popularity level among gamers, with a rating of 4.7 out of 5 stars from an impressive 61,347 reviews.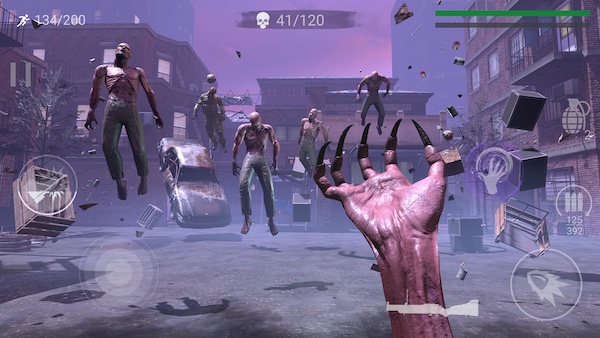 This rise in fame and rating is entirely due to its good graphics, sound, good game performance, and overall gameplay plot. It boasts a good range of violence, blood, and gore which older gamers of 17+ tend to find very interesting. The character progression is easy to follow and allows players to make subtle changes to their overall gameplay. But perhaps, what players find the most interesting in the game isn't just the graphics or the compelling audio that harmonizes with each scene, but the attention to the details and environment.
The setting has been degraded to a dystopian state of chaos, with the military in shambles and only a handful of humans. For a game of this level and quality, Storm publishing offers it at an impressive fee of $0.00, so gamers worldwide searching for a good mobile game to play; can play Zombeast Zombie shooter.
Conclusion
Zombeast is a thrilling game that effectively immerses you in its gameplay. It requires no internet access and plays in single-player mode.


Join Telegram Group
Download game Zombeast APK Run through the streets of New York in this Zombie apocalypse game with your best friends (your trusty M16 assault rifle, amongst others).