Download Xender APK latest version to share music, movies and even heavy files with ease. Say goodbye to every type of traditional USB cable! No USB cables, no headaches!
Xender – Share Music and Transfer
Sharing music and files can be quite time-consuming. Typically, you need a USB to transfer files from one device to another. However, not anymore.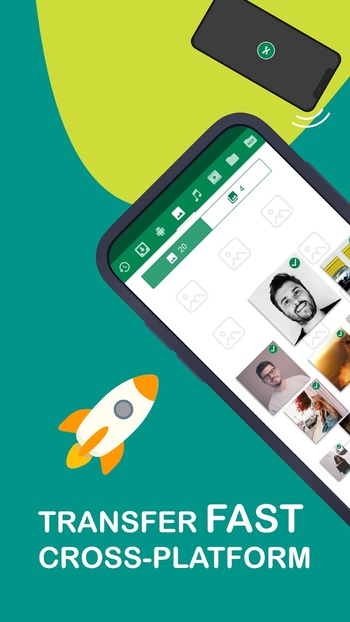 Xender is quite a competent application you can use for sharing music and files. It is available for both iOS and Android platforms and lets you transfer almost all types of files wirelessly between devices.
Major Features
Sending large files from one phone to another can be quite time-consuming. Applications like SHAREit often take a lot of time just to transfer a single file. The time required stretches when you attempt to transfer larger files. However, this is not the case with Xender. You will be surprised to know that it enables transfer at a speed of up to 40 MB/s.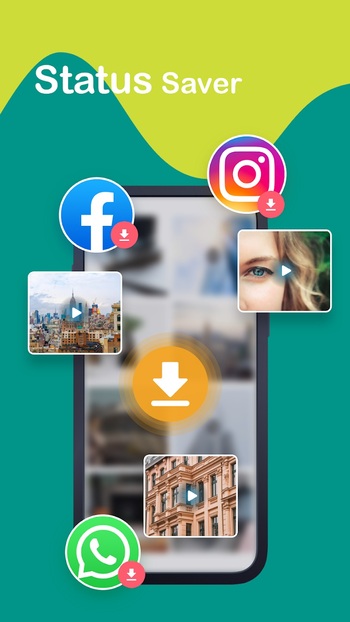 It means you can share not only an entire playlist but also large files in only a matter of minutes. No need to even put down your phone because the transfer will be over before it. Moreover, no matter how large a file is, the transfer speed does not decrease.
If you have used sharing applications, you may already know they come with caps. For example, some applications only allow you to share files up to 500 MBs in size. On the other hand, some allow you to share files up to 1 GB in size. Your options in terms of sharing files are therefore limited significantly.
In the case of Xender, this is not really a problem. There are no caps on the sizes of files you can transfer. You can share large files easily. Even if you want to share several movies, you can do it with Xender because there are no caps in file size. You can share large files easily without experiencing any problems.
Most sharing applications require you to either use Wi-Fi or your mobile data. Sometimes, you are even required to use additional cables. When it comes to Xender, it is completely different from these applications because it does not require anything like that.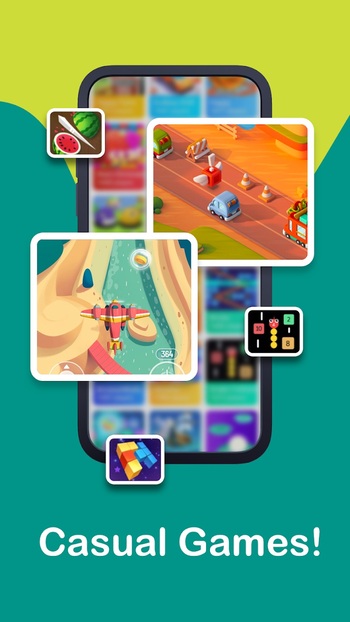 You will have to use the network offered by the application and it will share the files and applications you want easily. It means you will not have to waste your data or require additional resources for the sharing of files and data. Just use the network created by the application and share files.
Some applications are solely developed for specific files. For instance, some applications allow you to only share music files or PDFs. However, it is not the case with Xender. It is a multi-functional application and allows you to share any type of file you prefer. You can not only share music files but also PDFs, DOCs, and even PNGs if you want. There are no limitations on files and you can share different files as per your needs.
Just select the file and share it. It is just as simple as that.
What truly makes Xender different from other applications is all the features it offers. You only get a few of the features that are offered by Xender. For instance, it even allows you to convert a video file to an audio file. For instance, you can change an MV into a song and recordings into ringtones.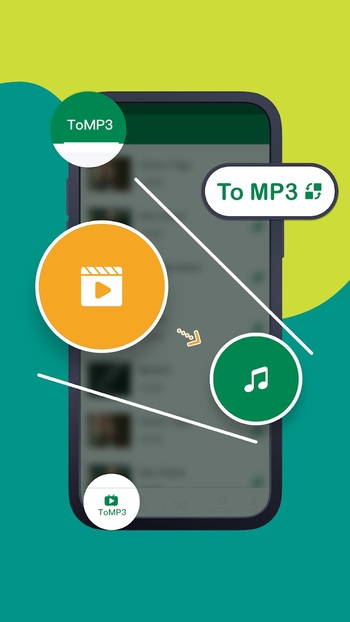 The possibilities are limitless and you get to save a lot of your time. Typically, you will have to visit a website in order to convert a video file to a music file. However, Xender has a built-in feature that allows you to convert video files to audio files easily without wasting a lot of time. No need to download an extra application just to convert these files.
You can just use the feature offered by Xender.
You will be surprised to know that Xender even allows you to download Instagram, Facebook, and WhatsApp statuses easily. You can not only download the videos but you can also share them.
Typically, in order to download these videos, you need to visit additional websites or download some other applications. However, with Xender, there is no need to do that. You can just use Xender to download statuses and videos.
Xender comes with a built-in file manager, which allows you to check, delete, or move the files you have received. You can even create a backup file if you prefer. It is all up to you and you can do whatever you want with the files.
You can easily move the received files to different folders to sort them and access them easily later on.
When you change your smartphone, you often have to follow a series of steps in order to access your old data. However, it is not that difficult anymore.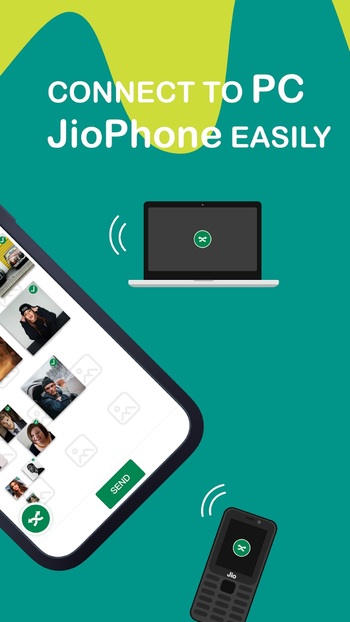 You can just use Xender and switch to your old data easily. You only need to follow some simple steps and you will have access to your old data easily.
How to Use
Xender is a very simple and user-friendly application. It does not make you follow several complex steps in order to share files.
Once you have downloaded the application, you will already know what to do. After all, everything is simplified for users. You only need to select the files you want to share and then send them. The application will require you to select your target device and share the files. That is it.
Last words
Overall, there is no doubt that Xender is an essential application for every smartphone. You are definitely going to love using it. It is an application that simplifies and facilitates sharing of files between smartphones. In just a few taps, you can share the files you want. In addition to all the features it offers, it even comes with a multi-language support. You can just change the language to suit your preferences. All in all, it offers you some incredible features you can use to not only share files but even do a lot more.