Download XCOM Enemy Within APK and participate in one of the most mind-blowing action games. Defeat super-skilled aliens in thrilling quests and save the planet Earth!
About Xcom: Enemy Within
Xcom: Enemy Within is a sequel to Xcom: Enemy Unknown and is a part of the XCOM series that has existed since the 1990s. Developed by Firaxis Games and published by 2k Games, the initial Enemy Unknown was released in 2012. The sequel, Enemy Within, was initially released in November 2013 but made available in game stores about a year later. The game is accessible on various mobile devices, Android and iOS devices, Microsoft Windows, Linux, OS X, PlayStation, Xbox, and other mobile devices. Enemy Within can be accessed in different forms on these different platforms. While some accept it singly, others require it to come with the initial or as an extension pack. The game functions well on devices with minimum operating systems of Android 4.0 and above.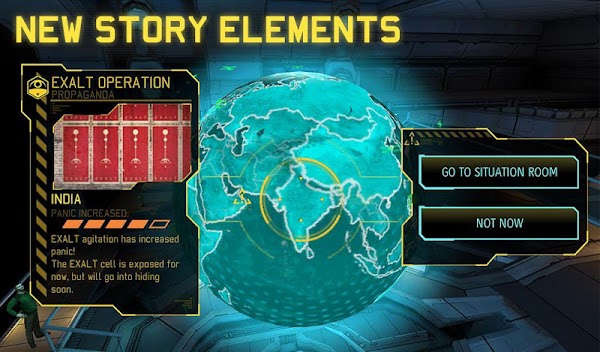 The game has won many accolades and awards and has been officially named one of the best action games. It is a turn-based game, meaning it plays out military operational strategies and simulates military standards in a game setting. Enemy Within is a well-thought-out game. The gameplay and plot are essentially the same as the initial; however, this sequel contains some changes, new additions and challenges that add up to make an already outstanding game much more extraordinary.
For players who enjoy games in action, tactical and role-playing genres, Enemy Within will serve as one of the most epic games in this league, as it is remarkably known for its difficulty, intrigue and overall commendable gameplay.
Plot and Gameplay
The game is set in the imaginary year 2015 and sweeps across the entire earth, where the crisis arises. A group of intelligent and technologically equipped aliens have risen and come to claim the earth. In a short while, they spread across all the earth, causing the entire civilisation of the planet to go into chaos and destruction, and the situation has to go under control.
The player assumes the role of the commander of an army of the finest fighters from all around the earth, now called the XCOM organisation, whose sole mission is to redeem the earth from the aliens. The entire responsibility is on you. You are to direct, command and dispatch your fighters, control and manage threats, finances, and operations and make decisions, all from your underground control room from which you can monitor the events happening all over the earth.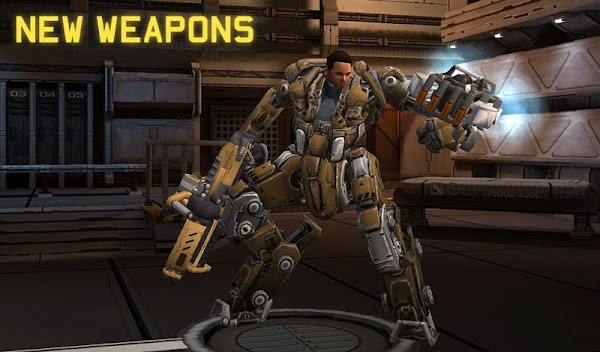 You have a team of about five to six members, each with different nationalities and with different skills, powers and weapons of best know-how. For example, some HEAVY warriors specialise in weight-lifting, destroying or dissembling enemy machinery with suitable equipment, ASSAULT warriors that are the shooters with the most mobility and agility, SNIPERS that take accurate shots from strategic locations, SUPPORT that possesses healing properties and strengthens enemy defence.
The aliens are mysterious and have great technological advancement, the fittest battle. XCOM is known for its realistic battle settings and operates in real-time, so you can be sure you are playing out the closest simulation to a real-life battle situation.
New Features in Xcom: Enemy Within
- New Resource: A new strategic resource is available known as 'Meld'. Warriors will have to be on the lookout for this resource as they battle and gather from the battlefield back to the resource lab as much as possible. Meld can be found in canisters and obtained when certain advanced aliens are eliminated. Meld is very useful in researching and developing new technologies to defeat the aliens.
- New Alien Types: There has also been a creative addition of two types of aliens with commendable superpowers and higher effectiveness, the Mechtoid and the Seeker. The Mechtoid is a modification of an already existing type of alien in the game, the Sectoid, but with tougher adaptation and twice the skill. The Mechtoid is also the alien that gives off the valuable Meld when killed. The Seeker, on the other hand, is a whole new specie with devastating ability that can wreak substantial havoc on non-suspecting players in a short time. Therefore, players must be on alert and study the operatives of the new species and how to defeat them.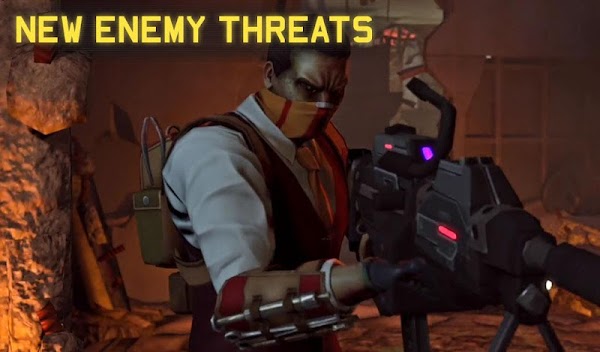 - New Soldier Modifications: The soldiers are not left out of the upgrades and have new modifications. The Mec Trooper is a modification that allows soldiers to be transformed into a half-human, half-robot state by wearing Mechanised Exoskeleton Cybersuits. This modification allows the soldier to be quite indestructible. However, a downside is that once the player has been modified to a Mec Trooper standard, such player cannot continue to function without the cybersuit.
- New Enemy Faction: A new enemy faction known as EXALT has been introduced. They are a humanitarian organisation that opposes XCOM objectives, as they glorify and support the alien invasion and world takeover. This faction serves as a hindrance to XCOM movements and must be fished out and taken down. The player has to be smart enough to detect and raid their hideout and eliminate them for good.
Missions, Modes and Rewards
The game's missions differ from level to level. For example, it could be to combat aliens, spy, invade their territory to obtain information, or save distressed citizens. The difficulty of each mission differs from another, and based on this difference, the rewards also differ. Players win bonus points for completing missions, and bonus points are essential in upgrading your soldiers. Upgrades can be done on body parts of the soldier to heighten senses or could be in the form of weapon upgrades.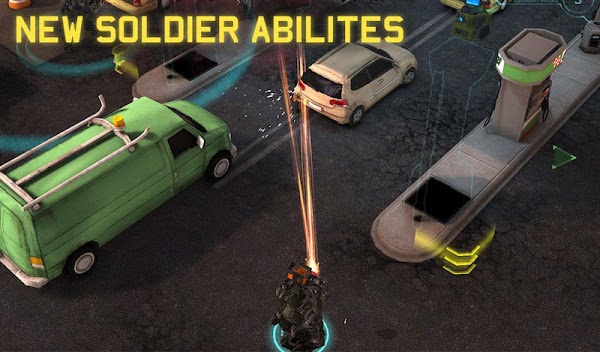 Apart from normal playing levels, the game can also be played on two higher levels of difficulty, Classic and Impossible. These levels are more intense, the battles are more feisty and random, and your players could get terminated for good. These levels serve to heighten the real feeling of a battleground, with all the losses, gains and lessons.
Enemy Within can be played in multiplayer or single mode as well. In multiplayer mode, you team up with your friends to create your army and fight together. In single mode, the player carries all the responsibility alone.
Conclusion
One of the best games of all time, Enemy Within will serve as a full-time time thrill for all active players. The 3D graphics in the game are top-notch and realistic, and the sound effects are class in a way that not many game producers have been able to realise. The environmental setting is very large and covers a wide span so that the gameplay is heightened to the fullest. Playing Enemy Within promises to attract your full attention with all the many tasks and missions going on at the same time, and there is never a single dull moment. The game should be top of your list if you need some quality battle game to keep you rooted for as long as you desire.


Join Telegram Group
Download XCOM Enemy Within APK and participate in one of the most mind-blowing action games. Defeat super-skilled aliens in thrilling quests and save the planet Earth!