Download and install The Bonfire 2 APK to play as an explorer and leader of a group of people who have discovered a strange island and built a kingdom.
Description of The Bonfire 2
The Bonfire 2: Uncharted Shores indicates an impressive return after the success of the first version of the game. This second version has returned with even more intriguing stories and missions. In trying to survive, a player must have to both build and survive at the same time. While building things and shelter during the day, you spend the rest of the night fighting against enemies trying to attack you. There are several monsters with incredible strength, and it seems like there is a supernatural force controlling them. You must fend off their attacks by digging deep into yourself; you must discover your courage and wisdom, for it is only with these elements that you can remain alive in this harsh place teeming with evil creatures.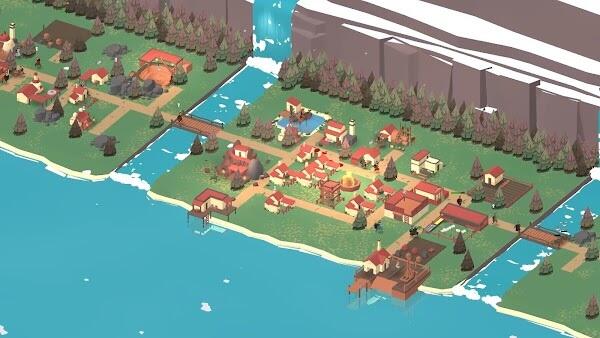 Build Architecture
The basis of the story revolves around a group of people on a ship cruising around, exploring the world, and adventuring. While travelling on the sea, they suddenly discover a strange island. It has been very long since they discovered land. They had spent many days on the sea and were beginning to fear that they would never see the shore again. But fortunately, they discovered an island. They were all delighted and eager to explore this land. Finally, they got to the land and discovered an unlimited amount of untapped resources on this island, so they decided to pitch their tents here and take advantage of all the good things it provides. They had no idea this was a strange, mysterious island that contained both the good and the bad.
Because this was a fertile ground that had never been used before, the explorers decided to use all its raw resources. It was hard to find a land as fertile and as resourceful as this one. To the explorers, it was as if they had just discovered gold. Now the major mission is to use these resources correctly and apply them to the next project.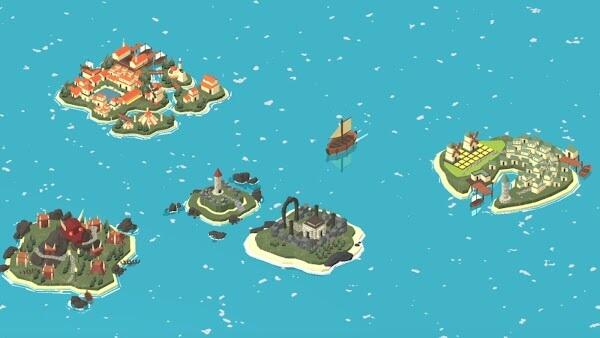 Erect the Great Kingdom
By playing the game, you will be transported to a vast desert where you must find everything you need to survive. Although the desert seems like a place of no hope, some resources can help your task only if you search very well. You won't be alone in this strange desert, you also have your crew members with you, and your responsibility is to protect them. Then, with your cooperation and your crew members, you can all build a mighty kingdom with all the resources and useful elements you have gathered. You have to complete several things in this task and several missions for you to succeed. One of those missions is sending out expeditions in trains to find out and trade with other kingdoms and then explore the world map.
There is a simplicity to controlling this game. All you need to do is touch your device's screen to perform some actions. If you have ever played the previous version of this game, then this new version will not feel strange to you.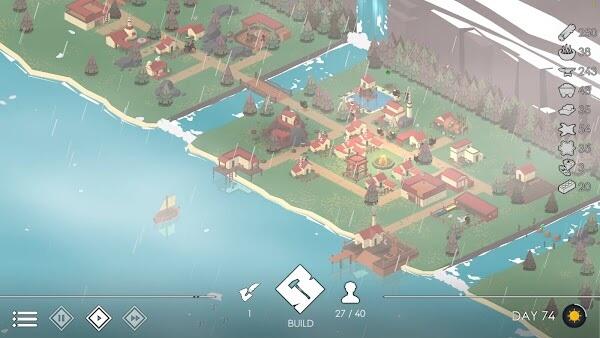 Ensure Safety
Like the first version, this second version of The Bonfire is about survival. However, this particular version is a little faster and more intriguing than the first one. At nighttime, your kingdom will be threatened by powerful monsters. This indicates that you must upgrade the military system from the previous version of the game. This system will protect the safety of the kingdom you have built alongside your crew members. If you don't want to be attacked by these monsters at night, you must use the resources you have upgraded to defend yourself against the enemies.
Explore and Take Care of the People
It has been indicated that people are a very important part of any country or kingdom. Therefore, this second version of the Bonfire series is not an exception, for each player in the game is special with unique stats. Therefore, they will perform specific roles in the kingdom's development.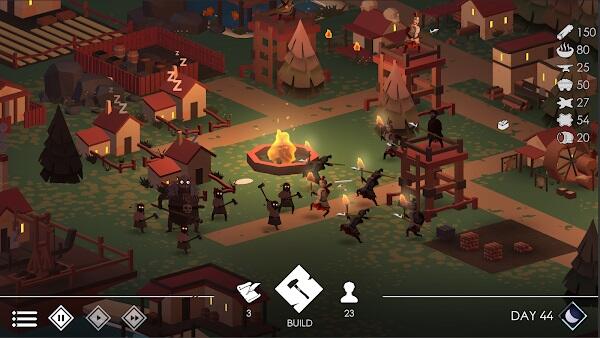 In addition, each character in the game will have a different energy indicator. For instance, they require a sufficient amount of energy to continue working. Therefore, each player must strictly manage their daily tasks, providing a more proper energy control method.
Outstanding Features of The Bonfire 2
If you need a challenging and exciting mobile game, then you should consider The Bonfire 2. This game has everything you require in a game – a captivating storyline, action-packed combat, and several optional contents you can explore from. Getting bored is never an option with many tasks and missions to complete in the game.
This game is an incredible way for you to spend some fun time with your friends. You can select from the various characters and fight against other players in the PvP mode of the game, or you can team up with the players and go on exciting adventures with them. What makes this game a pretty special one is that you will not experience two similar experiences in it because none of the gameplay is repeated.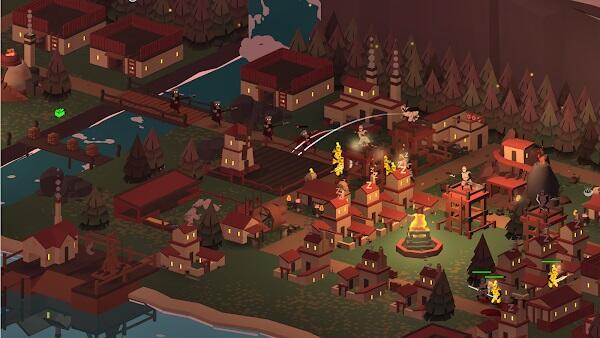 When you have played the game well, especially the first version of Bonfire, you will realize that something unique and authentic is always occurring with the game. Therefore, as you use the app, ensure that you regularly check for updates and some awesome features that can help you in your quest. There is always something exciting awaiting your presence whenever you explore the game world or fight other monsters.
Conclusions
This second version of the Bonfire games brings the best in you. With this game, you will learn how to become a true king, develop your kingdom, and lead the people looking up to you to safety. You will establish your immensely large kingdom by using all the resources you have collected, leading the country in the mission to battle against dangerous elements, and then managing the people.