Download Will Hero APK and become a powerful hero. Fight against the darkest forces and bring peace to the world in this exciting arcade-style action game.
Brief Description of Will Hero
Will Hero is a 2D platform-based arcade game where you play as a small horse who is trying to rescue a princess that has been captured by an evil, giant ogre. The game is offered by ZPLAY Games and was first released on the 7th of March, 2018. It is rated for players ten years and older and includes ratings of fantasy violence and mild blood.
To save the princess, you need to get past a lot of dangerous platforms. The gameplay in Will Hero is perfect for your mobile device and has original gameplay that anyone can get the hang of. The horse is always bouncing in one spot, and you will jump forward when you tap the smartphone screen. You can jump from platform to platform and get past your enemies using your controls. There are also a lot of traps you need to avoid.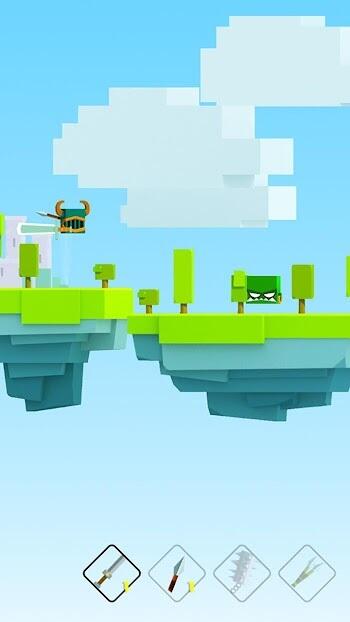 Furthermore, you can play with shields and a wide range of weapons. You can attack with the weapons you are given each time you move up a platform and even kill enemies before you run into them. There is so much treasure that you can get when playing the Will Hero game, and you can customize your horse.
Will Hero is an exciting arcade game with great 2D graphics and a lot of variety in the gameplay. It's a fun game that introduces something new each time you play. There are also surprising elements throughout the gameplay to keep you on your toes.
Plot and Storyline
Will Hero has a fun storyline that anyone will enjoy playing. When a princess gets into trouble, a hero steps in to stop the enemies from killing her and has to make his way through bombs, axes, and kicks.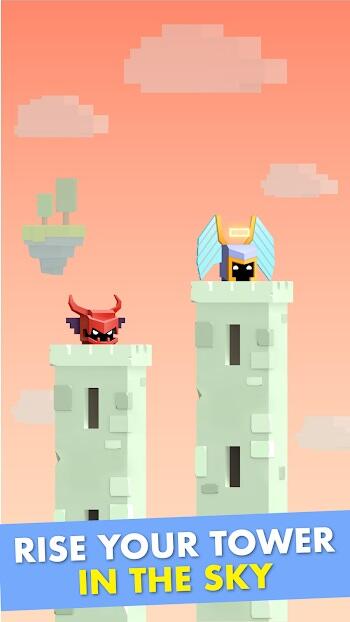 The bad guys have ravaged the world of Will Hero, and they capture the beautiful princess. You play as a strong knight with heroic blood and can defeat all the enemies to rescue the princess. Although there are a lot of dangers, you need to get past them to win and become the prince.
Wild Hero is more than just a time killer, but an exciting action arcade game that you can enjoy with only one finger. The game can be played without the internet, so all you have to do is download the game and enjoy the experience. Also, the gameplay allows you to compete with friends and play anytime.
Jump, Dash, and Fly in the Exciting Gameplay
Will Hero has arcade-like gameplay that brings the storyline to life. You will control the main character fighting with the enemy and pass through the floating islands or platforms in the air to get to where the princess is being kept. There are countless enemies in your way while playing Will Hero and many traps you must avoid. If you're not careful, you can fall and lose your momentum.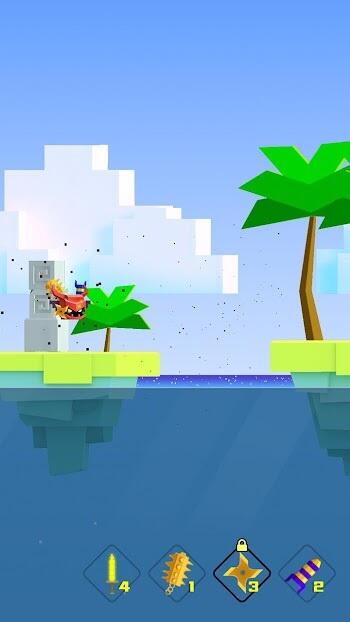 But, your hero's talent helps you overcome everything that comes your way. The gaming interface is simple, too, as all you need to do is touch the screen and play. Touch the screen to jump, dash, fly, and attack the enemy. You can confront cunning enemies by just tapping the screen in this interactive game.
Aside from fighting the enemy, Will Hero also includes adventure and exploration of the amazing island. There are so many dungeons and worlds that you can find. You can participate in the fun journey and find treasure on the tropical seas. There are so many ferocious pirates and hungry sharks waiting to consume you, but you need to defeat them if you want to get to the princess in time. But, these enemies are standing between you and the princess and some amazing treasures. You need to stand against them to win.
If you enjoy adventure and arcade gaming, Will Hero is your ideal choice. The adventurous game gives you access to exciting battles, and you can explore deadly lands.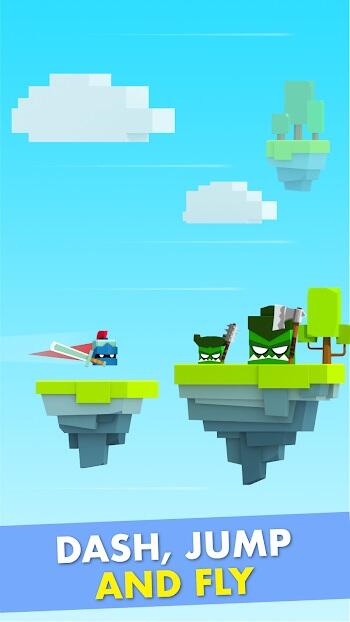 Find Chests and Upgrade Weapons
Will Hero offers you a lot of rewards and weapons that you can enjoy as you play the arcade game. You will be equipped with different weapons and upgrades with the many challenges. You will get small weapons like hammers, swords, and axes when you first start. But as you go further in the game, you will get access to even better weapons.
Upgrade your weapons to bring even more damage to your enemies. Get a giant stone, massive hammer, or knife, and use them in battle. You can also find different hats in the Will Hero game when you find treasure chests. Aside from the rewards in the chest, the hats and helmets can turn you into whichever character you want. You can be a prince, knight, dragon, or even cute characters like pandas, cats, ad unicorns.
You can move further in the Will Hero game and advance a tremendous power. Build a giant tower and gain a lot of strength. It is a place that contains a lot of cruel magic and mysterious power. If you conquer the tower, you will get amazing strength to win.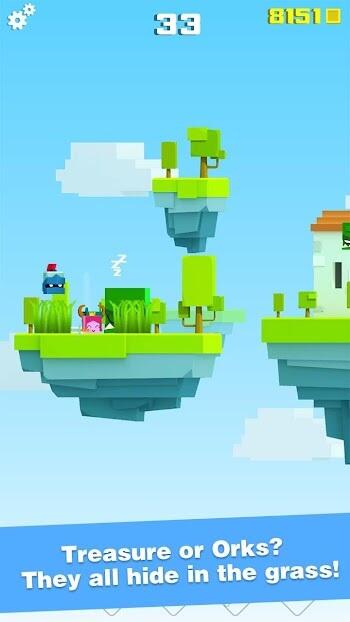 Will Hero also has simple, attractive, and nice 2D graphics for any player. The game is brought to life with nice graphics reflected in crisp graphics and feature many bright colors. Combine the graphics with the lively sound, smooth animations, and funny characters that offer a fun adventure for all players.
Conclusion
Will Hero is a simple and addictive arcade game that any player will enjoy. If you enjoy superhero gameplay, you can enjoy the game without an Internet connection. The graphics are attractive, too, and allow you to be entertained wherever you are. So, do your best to fight for justice and save the princess.