Download Wild Blood APK and dive into an exciting battle against King Arthur! This hack and slash game offers action-packed gameplay and visual performance on mobile.
About Wild Blood
Wild Blood is a hack-and-slash action game with an epic story set in the time of King Arthur, offering exciting swordplay, interesting gameplay, and adventure throughout the kingdom. The game was developed by Gameloft and first released on the 8th of October, 2012. It is rated for teenagers, with violence and blood content.
Since it's a hack and slash game, Wild Blood mainly works with large and dangerous weapons like swords, bows and arrows, and axe, all of which come with different combo moves. You can also leverage the magic attacks with the elements of ice, fire, and thunder.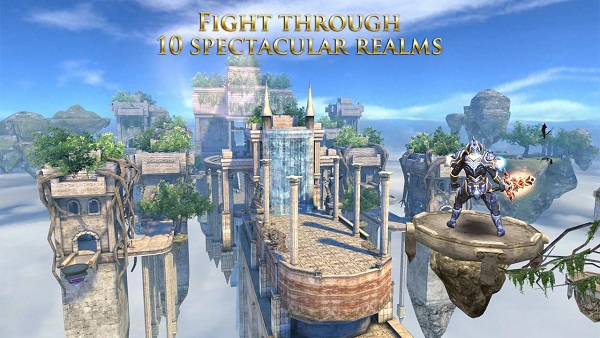 The game aims to kill certain enemies to complete a level. The enemies stand in your way of passing to the next stage of the game. Players can save their progress and purchase new weapons and armor. Although Wild Blood features single-play gaming, you can choose to play with others four-on-four in certain game modes.
Unique Plot and Gameplay
The Wild Blood game is based on the Arthurian legends. In this story, King Arthur goes mad with rage when he becomes jealous of Lancelot, who has been romancing Queen Guinevere, his wife. Since Arthur was desperate to get his wife back, he was tricked by Morgana Le Fey, the powerful sorceress, into opening the Hellgate and letting different demons into the world.
While this happens, Guinevere is taken by Morgana and held hostage on Avalon, a magical island. The player is Lancelot and must now confront Morgana and King Arthur. The player aims to free the world from the evil creatures and save Guinevere from being held, hostage.
It's a unique take on Lancelot's story, as he needs to face off against demons, the King and Morgana, who can transform into a dragon. As Lancelot goes on, he will get help from Gawain and Merlin, the wizard he needs to save first.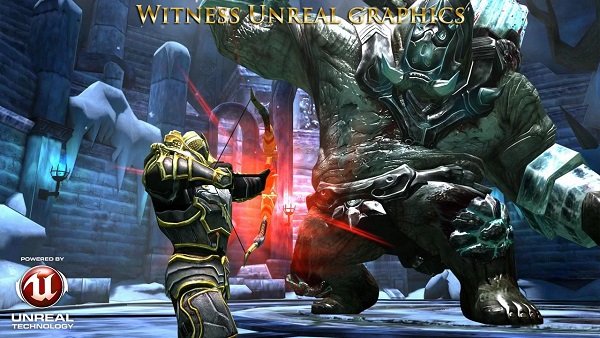 Wild Blood features a pretty cool story that is evident throughout the gameplay. It's an action-adventure game with features expected from role-playing. Every zone in the game is divided into small parts and closed in by energy barriers. To get out, you need to defeat the monsters in that area, whether one or tens of them.
The game features a more guided experience that makes it easy to understand how it works. You will also have to complete different puzzles as you play to get chests of gold. Throughout the game, there are different fountains that you can use to buy upgrades and save your progress, so you can always continue from where you stopped. It does not autosave.
After playing for a few minutes, it'll be easy to understand the gist of Wild Blood and defeat the monsters.
Exciting Hack-and-Slash Swordplay
In Wild Blood, there are over 20 enemies and a wide range of weapons that you can get the hang of. Since it's a hack-and-slash game, it focuses on fluid combat with melee-based weapons between you and the demons.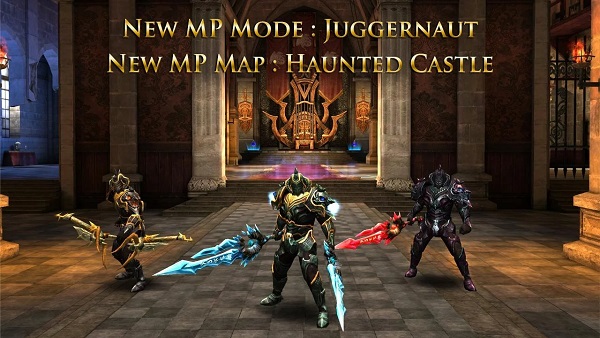 You can use a sword, armor, bow and arrow, spear and more and upgrade them with gold. There are also special attacks like using the elements to fight against the monsters. The combat system comes together pretty well as you progress in the game.
Players can discover the weak points of their enemies through boss fights and mid-mission mini-bosses that you might have to fight. The combat is dodge-heavy, with frantic and fun swordplay from different kinds of demons. You'll become much better at unleashing diverse attacks on demons and bosses as you get to the end of the game.
The game also provides a break from all the hacking and slashing with the block-sliding puzzles in the middle of each game stage. There are also turret-defense elements in the game that pace the gameplay. These are well combined with the action scenes.
As you defeat foes, rescue maidens, get treasure chests and destroy places, you can receive coins to power up Lancelot's stats, weapons, armor and special attacks.
Graphics and Visual Performance
Wild Blood offers pretty impressive graphics on a mobile device. The visuals are clear and crisp, and you can control the camera based on your view. The developers also focused on the environments, whether you are fighting in the middle of town or near the castle. This is different from games that provide generic battlefields to play at.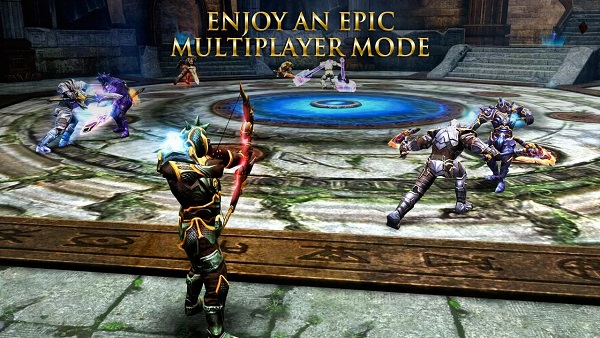 As for the animations, Wild Blood offers some impressive points. With smooth and fluid gameplay, you don't have to worry about lagging as long as you use the right device for the game. The smooth animation makes it better to enjoy the fight scenes.
Easy Third-Person Controls
Wild Blood does not have complex or fancy controls, making it easy for any player to get the hang of it. Since the game is in third-person, you must also control the camera to play. Drag the screen around to look at different places, and use the small buttons at the side of the screen to control Lancelot, attack, dodge and use special attacks.
The special attacks have buttons and cause massive damage, but they need to recharge before you can use them again. So, you need to position yourself well, or you'll waste the attack.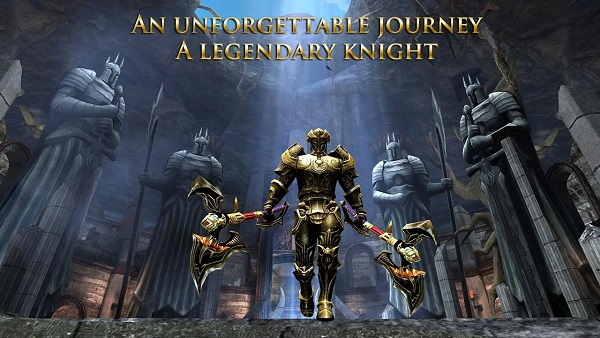 Also, Wild Blood does not require highly accurate aiming when fighting against monsters. As long as you're close to the beast, you can hack and slash away to defeat them. The screen also shows you Lancelot's stats, like his health points.
You can easily access the store when you reach any fountain in the game and use your coins to buy new weapons, upgrade existing ones, and save your game progress.
Conclusion
Wild Blood is an exciting, hack-and-slash game that appeals to all lovers of action games. With the unique storyline based on Arthurian legends, crisp graphics and visual performance, easy-to-use control, different weapons and gear and action-packed levels, it's a fun game that is worth the time.