Download WhatsApp Plus v17.10 APK for better features, communication, and an exemplary online messaging experience with your friends, coworkers, and family.
Introducing WhatsApp Plus
WhatsApp Plus is a version of WhatsApp with features that make it popular. It is almost as famous as GBWhatsApp, another you may have heard of. The app is just 48MB and is only available for Android devices. You can use it for several functions, but the best is that it can be used alongside other WhatsApp on the same device.
This means you can simultaneously access its benefits and those of GBWhatsApp. WhatsApp Plus is a user-friendly messenger app developed by Rafalete. It is a good option if you want a cheap way to keep talking with the people you love. Unlike the original WhatsApp, its actions are less limited, and they are easy to understand too.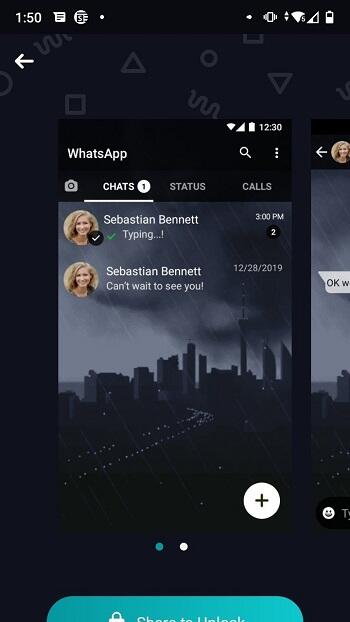 WhatsApp Plus has been designed to make up for the functionalities that the official version of WhatsApp lacks. It even has the basic WhatsApp features with its twists added. It also comes with some extras that will be discussed in this article's next section.
The Features You'll Find In WhatsApp Plus
WhatsApp Plus does not give you too much to handle. The interface is as simple as what you are accustomed to using the original WhatsApp version. The essential attributes here include:
Better File Sharing: From images to videos and documents, file sharing in WhatsApp Plus is way better than the original version. The images have better quality, and the quality does not reduce when the receiver gets them. Moreover, you can send up to 50MB worth of files at once without having to compress them.
Privacy Features: WhatsApp Plus lets you hide your online status, blue ticks, typing status, voice note recording status, and other details personal to you. The incredible thing about this is that you don't have to give up being able to see the details of your contacts when you choose these options. So, for example, you can hide your last seen status and still see that of your friend.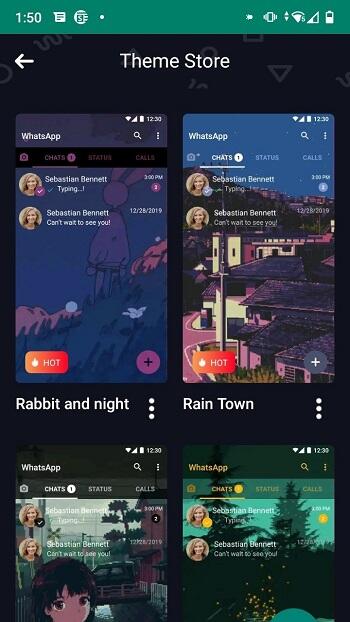 Emoji Variety: The sticker packs are very cool and trendy. They're available for download on the WhatsApp Plus website. The emojis are lovely emoticons too. They make your conversations relaxed and cheerful. Stickers and emojis make your personality shine through your chats. This leads us to the personalization feature of this app.
Personalisation: WhatsApp Plus aims to provide you with a customised experience. You can choose a theme that suits you from the many available apps. You can also change the colours, font styles, and other display features to your preference.
WhatsApp Plus also offers automatic replies. With the aid of the auto-reply feature, you can set the app to send pre-typed replies to people who message you.
How To Start Using WhatsApp Plus
Since it has not been released on the Google Play Store, installation can be a bit tricky. To download the file, look up WhatsApp Plus in your browser. Ensure you have a stable internet connection to make the process seamless. Then, choose one of the third-party sites in the results.
Download the file. Go to your device's "Settings" section to permit installation from unknown sources. Next, go to your File Manager, and click on the file. Follow the instructions that appear on your screen. In little to no time, you'll be done with the installation.
After that, WhatsApp Plus works pretty much like the official WhatsApp. Every function you can find in the original WhatsApp is provided here too. All you have to do is relax and enjoy them.
Cons Of Using WhatsApp Plus
The first one comes from the installation. Due to the involvement of third-party sites, you cannot be entirely sure of your device's security. Without an antivirus, your device is open to attack from malware during download and installation.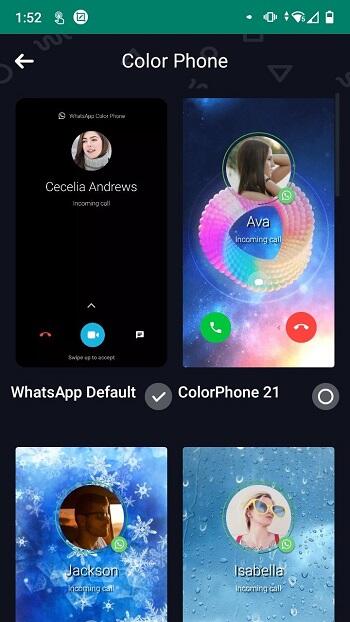 The second issue is the ban. You can lose your WhatsApp account and even your sim if you use WhatsApp Plus. Therefore, you are advised to use a second number when signing up on this app. This way, your primary number is kept safe.
Other WhatsApp To Try Out
WhatsApp Plus is not the only WhatsApp there is. As mentioned earlier, it comes close to GB WhatsApp, another popular. Other WhatsApp include YO WhatsApp, WhatsApp Gold, NS WhatsApp, and Aero WhatsApp.
Most users believe GB WhatsApp is one of the best-versions ever released. This is solid because of how good the features of this app are. It does not come with the ban problem. Like most, you can only use it on Android devices. It requires an Android OS of Android 4.0.3 or higher.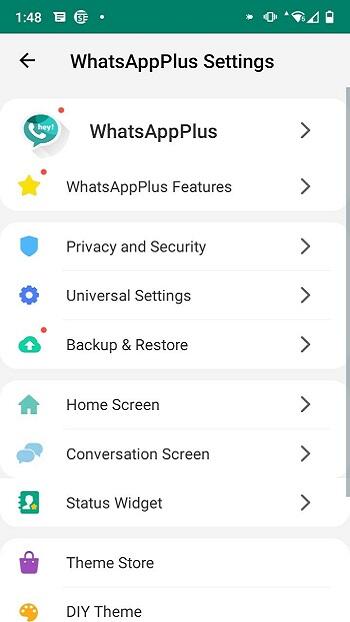 YO WhatsApp is a WhatsApp developed by Yousef Al-Basha. It is also referred to as YOWA. It comes with the standard WhatsApp features, but there are added highlights in aspects like user privacy and customisation.
WhatsApp Gold is a app with features similar to WhatsApp Plus. It gets its name from its icon's golden colour. The user interface is also designed in a gold theme. NS WhatsApp is a 3D WhatsApp. It was developed by Norton Silva, a developer of third-party apps. The "NS" is short for "Nairton Silva."
Conclusion
WhatsApp Plus is so good you won't even notice you're using a version. The developer promises 100% device safety, so you can trust that or just go the safe way by having antivirus software on your device. The app is worth the extra space that the antivirus will take up.
WhatsApp Plus does not occupy an unreasonable amount of space on your mobile device. It's just here for you to enjoy a fantastic messaging experience. It has video call, and audio call features too. So it's basically like WhatsApp, but better!