Download Piano Tiles 2 APK for a rhythmic game that challenges you to play popular tunes. Test your reflex and coordination skills by playing various music faster.
About Piano Tiles 2
Piano Tiles 2 is a rhythm testing game where you'll test your reflex and rhythm recognition skills. The game challenges you to some of the world's most famous classical piano music, and you'll have to find a way to press the screen faster or risk losing the game. There are different layers of tiles you can press on; each recognizes your finger taps and then produces the sound. When you press the tiles at the right time, you'll get rewards and hear the beautiful melody you'd create.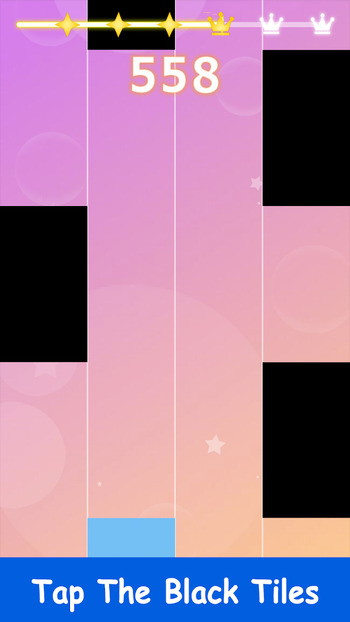 The game's difficulty lies in the song change since you'll have to start playing more challenging music. The rhythm will also become faster, making it more difficult to keep up and easier to make a mistake while playing at that speed. Suppose you've played the first version before. In that case, the second version is an improvement of the first, with more classical music, better graphics and a more exciting gameplay experience for players.
A series of pianos tiles cover your screen in both the first and second versions, and you'll have to ace against them to win. There are many levels to complete in the game, and even though it seems easy at first, the game soon starts testing your precision and reflex with more complicated rhythms. Each level has a limited span, so you must complete the game level or at least earn certain points to proceed to the next level.
It's an Arcade game with a unique concept. The game is one of the most creative arcade game designs, and it's available for free. You can access all the game features in the free version, and it's available on all Androids in over 44 languages worldwide. Piano Tiles 2 has millions of players worldwide, with over a million downloads on Playstore.
How To Play
Like the first version, the game starts with the most basic piano tunes to familiarise you with the gameplay and improve your reflex. Then, slowly and steadily, the game introduces some element of difficulty, making it quite challenging to play at some point. There are various symphonies to play from, and you can choose anyone you want to play from each level. They include pieces from Mozart, Chopin, Bach and other popular tunes like Jingle Bells and Canons.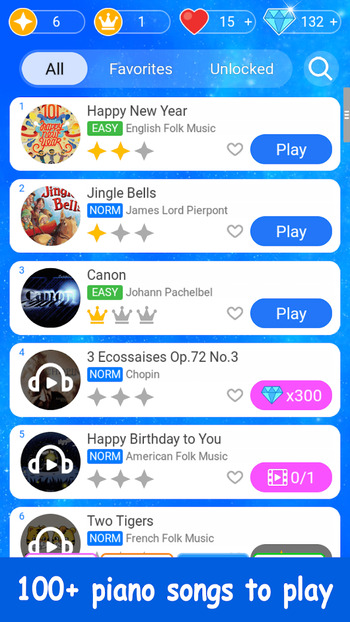 The tiles will fall across the screen when you play, determining whether you win or lose. You'll have to press on the tiles to count as a correct tune, and you lose the game when you mistakenly press on anything else or miss the tiles. Each round starts with the original music, and as you play, it will increase the speed until it becomes too fast to keep up, marking your highest score. To successfully win a game, you have to earn enough stars from the cumulative games you've played.
Game Features
Piano Tiles 2 is a joy to play and even watch others play. It has similar features to the original version and some upgrades as outlined below:
Gameplay
Like the first version, Piano Tiles 2 is easy to play regardless of your device. The app has all the necessary features to give you a fantastic game experience with its gameplay. Although the game seems easy initially, you'll struggle to keep up after playing a few of the available levels. It doesn't have a complex storyline, so your sole objective is to ensure you get the highest score possible in each game.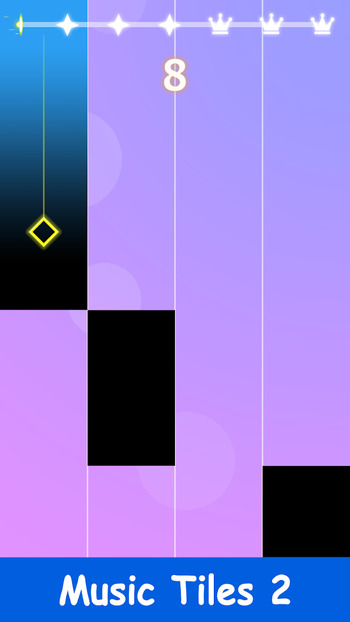 All you have to do is press the black piano keys and prevent the white keys from being pushed- easy enough! Unfortunately, you'll lose the game when you press the white keys, and your music will be interrupted if you press the wrong black key. The game adds some exciting feature in this version that allows you to press and hold the keys to create a more melodic sound and earn more points.
Improved Graphics
Compared to the original version, Piano Tiles 2 has impressive features that keep players engaged and intrigued. The game seems to have improved in its visuals and animations. You'll be able to experience more brightly coloured screens, and the game screens have more visual elements added.
So contrary to the monotonous black and white game, you can experience an interface with multiple colours and different effects on various screens. The game screens also appear more impressive, with the features seeming to move according to your game speed or pattern.
More Content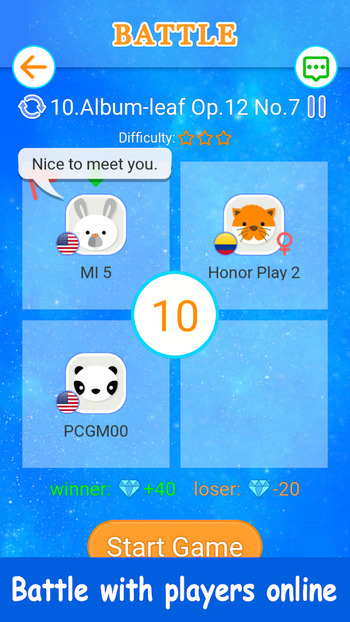 There is also enough content to digest on Piano Tiles 2 compared to the older version. There are now many events to attend, and the levels have increased. You currently have more tunes to play, and there are different game styles you can choose from.
You'll be able to enjoy most of Mozart's masterpieces and play along with Beethoven and many other historical classic musicians. In addition, the likes of Happy New Year, Last Christmas, Romance, Canon D, and other music make the game more exciting and familiar.
In-game Currency
An in-game currency on Piano Tiles 2 makes the game more interesting since you can now earn and spend your earnings. The major currencies are diamonds and Gold. These two currencies help unlock new tracks or buy extra life to play longer. You can earn the Gold by levelling up or collecting more coins when you play.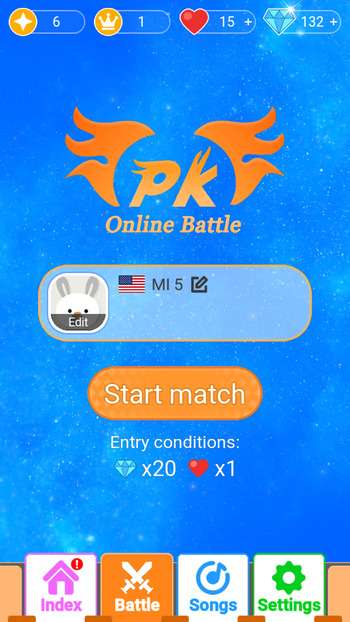 However, Diamonds are more difficult to get since you can only get them when you watch ads or buy them in cash. Every day, the game gives you extra lives so you can continue playing. So when you exhaust these lives, you'll have to wait for more lives to accumulate every 5 minutes. You can also buy Lives using Gold or Diamond currency.
Conclusion
Piano Tiles 2 is not only an exciting game but also adds an element of real challenge for players. You'll be able to test your reflex, speed and coordination while enjoying beautiful tunes from the world's best classical piano players. It's an entertaining game that's suitable for all ages to play.