Download War After APK for an exciting shooting battle between players. Grab your weapon, hone your shooting skills, and finish off enemies in this action-filled game.
About War After
War After is a shooting and war gameplay that puts players in the position of a protector that has to break up enemy squadrons in the FPS War After. The game is a multiplayer team-based game that immerses its players in its shooting gameplay. The game will challenge you to fight, and given weapons, you can fight as a team and conquer your enemies. Depending on your preference or those you can find, you can win against your bloodthirsty enemies or lose the fight.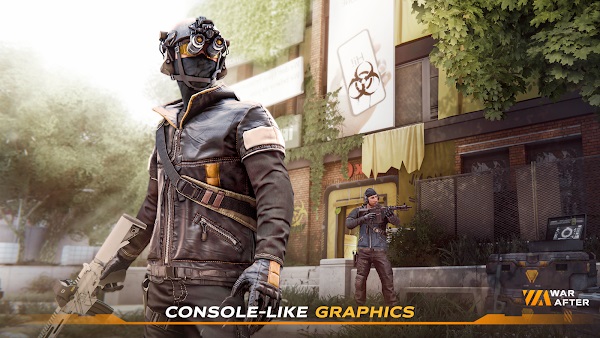 The game is not complex and has easy gameplay; pick up your weapon, apply your strategy, and win against the enemies. It's similar to other popular battle games like Counter-Strike and Call of Duty mobile. War After is also identical in terms of its exceptional graphics and the fantastic soundtrack that keeps players going and never bored when they play.
Unlike Counter-Strike, however, the game is available for offline playing modes. So, rather than compete against humans online, you can play offline and complete missions, raid areas, and play against the AI enemies that cross your path. This is in the form of a classic mode, where you assume the role of a diligent soldier who becomes more skilled with every game and understands the art of shooting.
Another fantastic feature the developers added to War After is the controls. The game is relatively easy to control when you aren't using any aid. You can control your game's character movements with your left thumb and aim your weapons with your right thumb. However, the weapons shoot automatically, and all you have to do is aim at the enemy.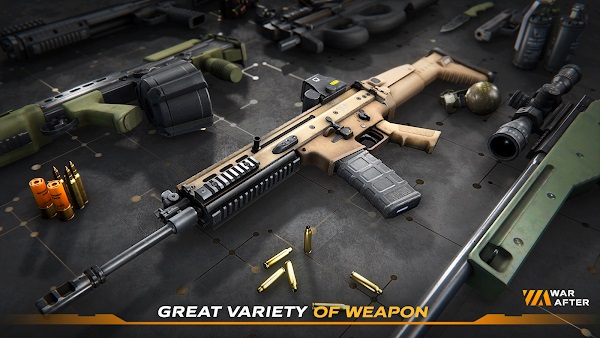 War After is free for anyone and was developed by GDCompany. The game is available in multiple languages since there are more than 40 languages to choose from. It's available on Android and iOS, and the content is rated for 13-year-olds and above. Over one million downloads on Playstore and a 4.3 rating by over fifty-one thousand reviewers add to the game's credibility.
Finish Off Enemies, Become A Feared Shooter!
War After is such an exciting game because it doesn't just give players weapons to fight and adds purpose to the game. The game occurs in a futuristic environment where the world is a literal post-apocalyptic place of eternal confrontation. Hence, no law and order are in place anymore, so everyone can do as they like without getting prosecuted.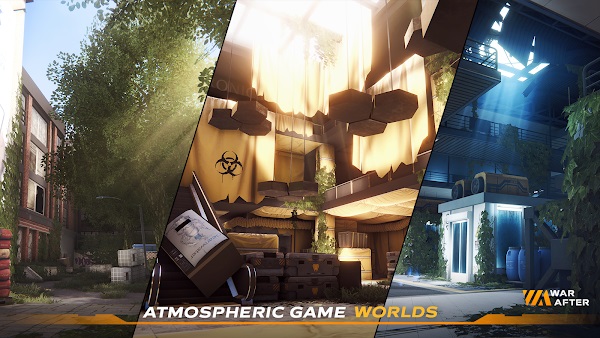 Hence, it falls on you and your team to restore order in this forsaken world and return the world to its normal state. So, players are recruited as protectors, but they can always choose their side to fight. So say your character got injured during a mission; you can always decide to rest while your teammates finish up your enemies using your laid-down strategy.
Like all battle and gunfight games, War After has some tension and action, which reflects in the features. Read about some of the most incredible features you can expect on War After here:
Gameplay
There is a simple approach to the gameplay definition; retake captured zones and take out the enemies. While doing this, you'll encounter many game elements, but the core gameplay pattern is to wage War against the bad guys or be the bad guys. As a result of the apocalypse, resources will become scarce, and every existent faction will stop at nothing to get what remains for themselves. Therefore, as a player, you get to join one faction and take over the earth.
Three Dimensional Graphics
War After has impressive graphics design, whose sole aim was to make the game as realistic as possible. The graphics are brightly colored and well detailed, with subtle features that make the game more engaging. From character interaction to shootings, the game graphics are very impressive and smooth in delivery. Also, the smooth animation allows players to skid through the game without lags. You can land between locations, aim, shoot and move without experiencing a slow response, except if the player uses an incompatible device.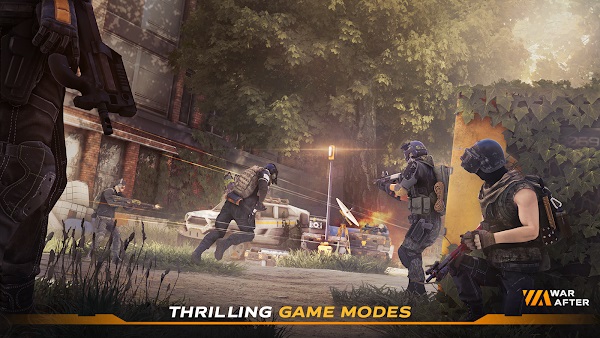 Game Soundtrack
War After also has a great soundtrack that mimics the effects of gunfights. The sounds such as gunshots, airplanes moving, gun recoils, and other sounds are very detailed and near-perfect, mimicking what you will expect in a shooting game.
Weapons
There are many weapons in War After, and you need better guns if you want to destroy enemies more easily. The War After arsenal contains some of the most deadly firearms, ranging from shotguns to rifles, SMG, LMG, Snipers, and others. You'll have to choose one that suits your gameplay the most.
Gear And Skill Improvement
In War After, the gears and skills are constantly improved for players to enjoy the gameplay effectively. However, this war-based gameplay offers players various dynamics to the gameplay, all designed on the in-game map that helps players with tactical planning. Also, players compete against one another in this impressive gameplay and enjoy more intense and exciting gameplay that keeps them at the edge of their seats.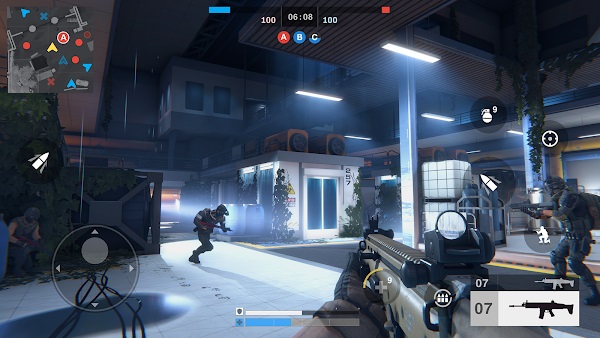 The game also allows you to improve your combat skills during deadly warfare and collect resources that will help upgrade your gear, making you more equipped for combative warfare.
Amazing Locations
War After has a realistic touch, thanks to the graphics and smooth animations. The game has many practical elements, such as complex characters, weapons, ground, movement, etc. The stunning crossfire battlefields that the game provides are one thing that keeps the players focused during gameplay. The in-game environment effectively depicts a post-apocalyptic world; therefore, players are fully engaged in the game due to the graphics.
Conclusion
If you are a lover of violent shooting games, War After has not just made that available alone; it has effectively added the crumbled world feel to the gameplay to immerse players in the game. War after is multiplayer fighting and shooting team-based game that gives its players the thrill of enjoying violent gameplay.