Download Vector APK and dive into never-ending parkour action! The exciting mobile game keeps players hooked with its dystopian setting and fun parkour run.
About Vector: Parkour Run
Vector is a popular parkour-inspired action game that is based on the main character breaking free and running while performing some impressive parkour tricks on the way. It features an arcade style that fits perfectly on mobile, showing you as a free runner that the present system won't hold down. If you need an exciting game to keep you engaged in your free time and give you a sense of freedom, Vector is the perfect way to get hooked.
Vector was first released on the 7th of February, 2013, by NEKKI. It is rated for those ten years and older and includes the content of fantasy violence. Due to its popularity, the single-player, arcade-style parkour game got a sequel named Vector 2.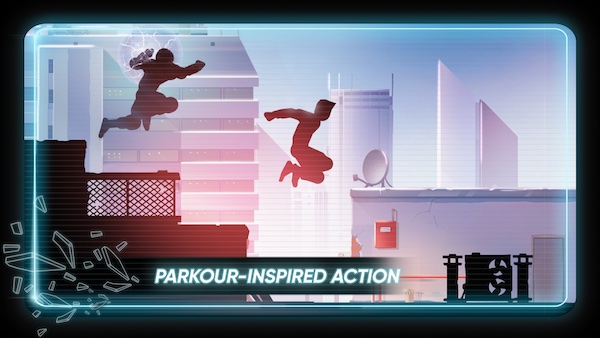 When you combine the unique storyline and smooth parkour action evident in every scene with the impressive graphics and game features, Vector offers an addictive experience for all players. Also, you can finish the game in a few hours, but you'll always find yourself returning for more parkour tricks.
Gameplay and Plot of Vector
In Vector, you play the main character, a man in an Orwellian dystopia. He is no longer interested in bending to the will of his masters, so he throws his mind-control device and shirt away and jumps from his skyscraper prison. From there, he starts springing across rooftops and carrying out impressive parkour tricks while another man is chasing him throughout the game.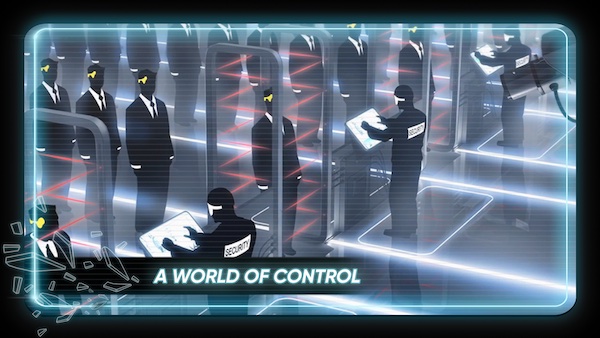 The game does not feature a long plot except for the introduction video that reveals the above. The main player is someone that breaks out of the system, while the chaser is the enforcer of the system. All graphics in the Vector game are designed as stark black silhouettes that cleanly blend against the bright background. The background features an urban city with skyscrapers, construction sites, and more. As you play, your focus is to avoid getting caught by the enforcer.
Vector offers action in its gameplay that keeps you at the edge as you play. With the enforcer on your tail, you get a sense of danger and an adrenaline-charged thrill. The impressive graphics and pulsing soundtrack add to this feeling.
The gameplay of Vector is also based on constant reward and punishment. If you hit the action key at the wrong time or stumble, the enforcer can quickly catch up with you or close the gap while you try to regain footing. As the enforcer comes closer, the game changes its camera style to increase the tensions. The game is addictive and requires your attention because one false move needs you to get caught. If you survive to the end of the game, you open the door that takes you to freedom and slams it in the face of your attacker.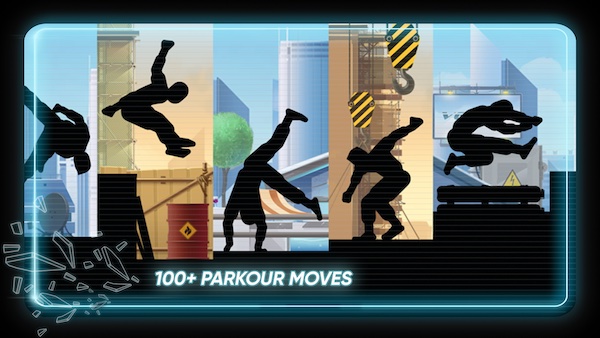 Victory is sweet in Vector, but the process is even sweeter. You get rewarded by starts. If you survive till the end of the game, you earn one star. At the same time, you need two more stars. To gain all stars, you need to perform every single trick in this game and collect the floating cubes scattered throughout the game. The stars and cubes will give you in-game currency, which you can use to buy tricks before starting a level. You can also buy the force blaster to stop the enforcer for a short time and widen the gap between you and him. Despite this, your success depends mostly on the parkour tricks you can carry.
One slip up, and you lose a life-saving item. You can also decide to customize your player with a hat or scarf. Although Vector isn't so easy to play from the start, the game becomes easier once you learn all the tricks in the book.
Rhythmic Parkour Action
The highlight of Vector is its parkour action. There are over 100 parkour moves you can learn as you play with the simple controls, each offering a different number of points and rewards to increase your chances of getting stars.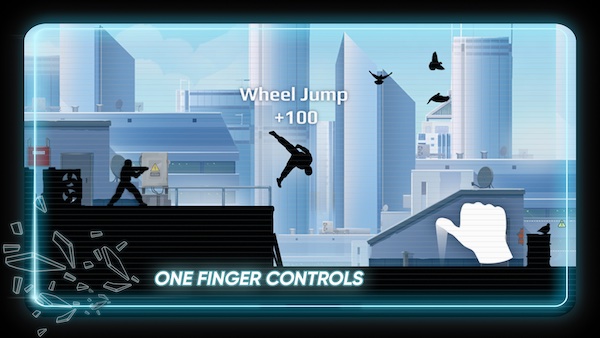 You're rewarded when you pull off some parkour tricks like spinning in the air over desks or barrel-rolling over edges. The game's freestyle running theme involves getting the right timing, so you don't stumble. Some parkour tricks include sliding under, leaping, wall jumping, etc. But remember that the enforcer chasing you will display the same prowess.
The parkour scenes are well-integrated with the gameplay without feeling awkward and add more excitement to what would have been your everyday running game. Vector is designed with easy-to-understand controls that appeal to all types of players that will challenge you. The game screen is not loaded with confusing controls but requires you to run and jump by swiping the screen with one finger. You can also click on the tricks icon to carry out parkour stunts.
Game Features to Expect When Playing Vector
As you play Vector, there are different features you can enjoy. These include: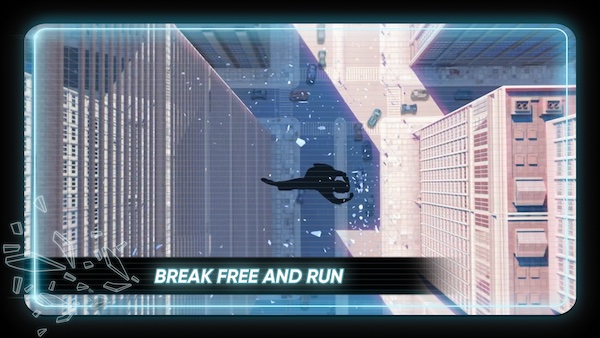 Quick to learn how to play but challenging to master all the tricks.
Over 40 exciting and challenging levels require your attention.
Over 100 parkour tricks that you need to learn to succeed and gain in-game currency.
Impressive arcade gameplay and design from the developers.
Easy controls with a clear screen that doesn't confuse players.
Gain currency to buy more tricks and force blaster.
Customize your player with hats and scarves.
Impressive and lifelike Parkour-inspired moves with smooth animation.
Conclusion
Vector is a thrilling mobile game inspired by Parkour moves and the sense of freedom. With its artistic freestyle running theme and unique silhouette graphics, Vector is enough to keep a player hooked once they start from the first level. Although the running and jumping part is easy to learn, you still have to master a wide range of parkour tricks to increase your chances of getting stars. Win more coins to get even more tricks and force blasters.