Download Turbo VPN APK latest version and browse your favorite sites anonymously. It offers military-grade encryption for guaranteed online security.
In-Depth Description of Turbo VPN APK
Turbo VPN APK is an online security tool by Innovative Connecting. It encrypts your traffic, preventing third-party trackers from snooping on your online activities. This makes it the perfect tool for people concerned about their online privacy.
It is an easy-to-use VPN app that doesn't require any technical knowledge. Just download and install it on your Android device, and you're good to go.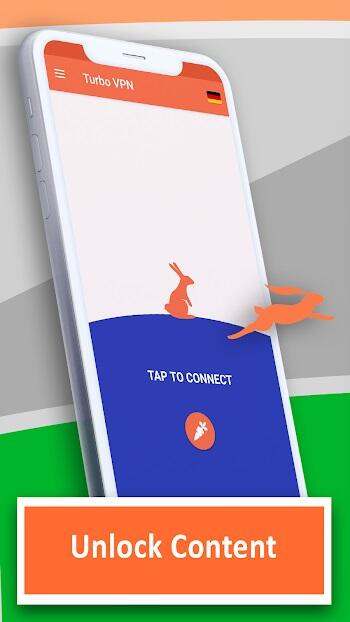 You can also unblock geo-blocked content with Turbo VPN. It can bypass egress firewalls and access blocked websites and apps. This makes it ideal for people traveling to countries with internet censorship.
How Turbo VPN Works
Turbo VPN works by:
Routing your traffic through a secure server. This is the primary function of Turbo VPN. It acts as an intermediary/broker between your device and the internet. This way, all your traffic passes through highly-secured servers inaccessible to malicious individuals.
Military-grade (AES 128-bit) encryption. This ensures that your traffic is securely encrypted and cannot be intercepted by third parties. Encryption acts as a digital lock that secures your data. No single unauthorized individual can access your data without the key (encryption).
Anonymizing your traffic. This makes it impossible for third parties to track your online activities. When your traffic is anonymized, your IP address is hidden from view. This makes it impossible for anyone to know what you're doing online.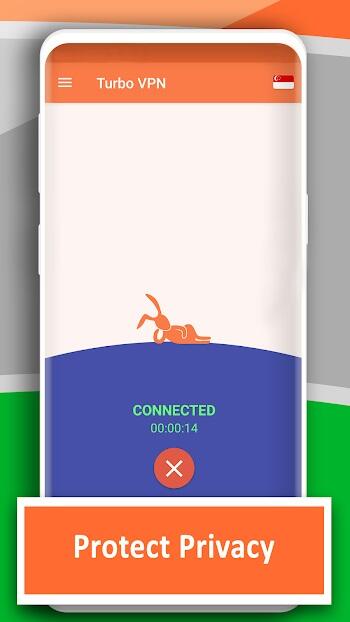 These three functions form a synergy that provides you with the highest level of online security. With Turbo VPN, you can browse the internet without worrying about being tracked or monitored.
Features of Turbo VPN APK
Unlimited VPN Proxy. This VPN provides unlimited bandwidth and server switches. It enables 100% anonymity when browsing the internet. As such, you can access any website without leaving a trace.
Ideal for Gaming Sites. This app is perfect for people who want to access geo-blocked gaming sites. It improves your gaming experience by reducing lag and providing a more stable connection.
Free to Use. The basic version of Turbo VPN is free to use. You can upgrade to the premium version for more features, but the free version is already packed with features that will meet your needs.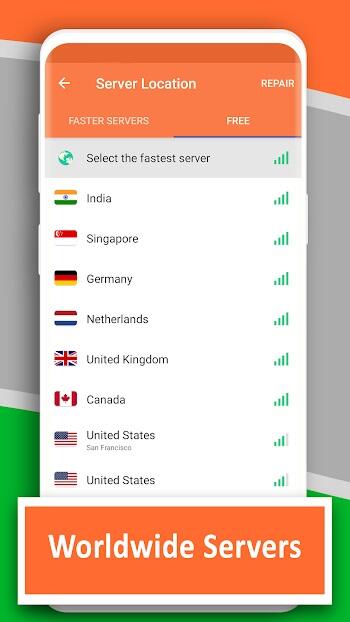 Fast & Stable VPN Speed. This application is lightweight and super optimized to achieve the best speeds. You will never have to worry about slow speeds or buffering issues. Whether you are accessing social networks, forums, news, or gaming sites, you will enjoy a fast and stable connection.
IPsec & OpenVPN protocols (UDP/TCP). This application supports multiple protocols, including IPsec and OpenVPN. You can choose the protocol that best suits your needs.
No Logs Kept. Turbo VPN does not keep activity logs of user activities. This means that your privacy is 100% guaranteed.
User-Friendly Interface. The interface is straightforward, and even first-time users will find it easy to navigate. You only need one tap to connect your phone to the VPN. It works optimally with Wi-Fi, 3G, and LTE.
These features make Turbo VPN highly diverse. Besides hiding your identity, you can use it to stream TV shows, videos, live sports, and music. Its powerful servers ensure that you enjoy a fast, stable, and secure connection at all times.
Well-Equipped Turbo Library!
This is one of the features that make this app stand out. The Turbo Library is a repository of resources that you can use to improve your online experience.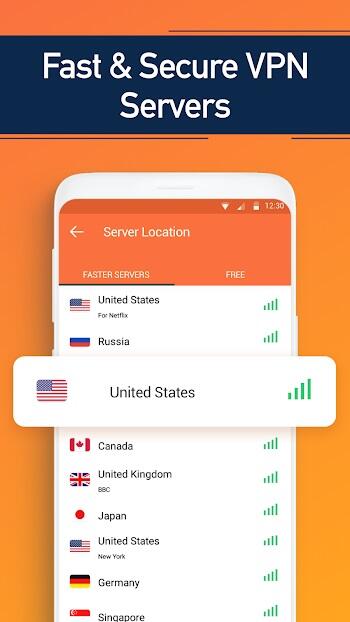 It also has a lot of free novels and eBooks that you can read. The resource section is constantly updated with new content, so you will never run out of things to read or watch.
The Turbo Library is an excellent way to kill time when you are bored. It is an excellent technique to learn new concepts/get ideas.
Unlock Extra Features for Optimum Use
The Turbo VPN premium version gives you access to more servers and locations. It removes ads and provides unlimited bandwidth. You can use the app to its full potential by upgrading to the premium version.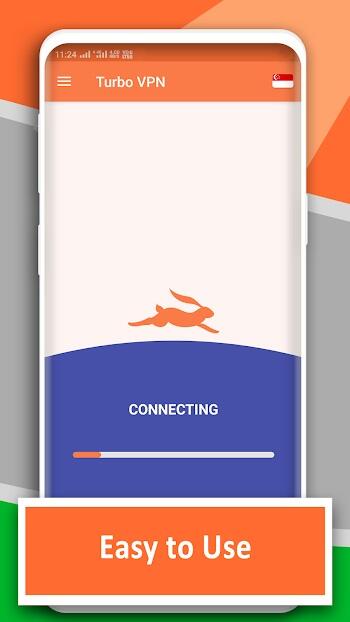 You can unlock the pro features using in-app purchases ($0.99 to $89.99 per item). Once you have unlocked the features, you can use the app without restrictions.
Turbo VPN APK Download
Turbo VPN APK is the edited version of the Turbo VPN original app. It allows you to enjoy its full potential without paying a dime. Some of its features include:
Turbo VPN APK Premium. The Turbo VPN APK download ensures that you have access to all the pro features.
Turbo VPN APK No Ads. APKs usually come with ads removed. The same goes for Turbo VPN APK full version. You will not be bothered by annoying ads when using this app.
Turbo VPN APK All Server. The Turbo VPN APK download 2022 gives you access to all servers. You can connect to any server of your choice without restrictions.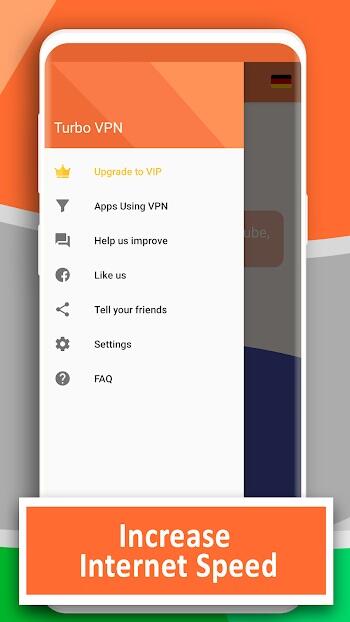 Turbo VPN APK Unlimited Bandwidth. The original app has a limit on the bandwidth you can use. This is not the case with Turbo VPN APK new version. You can use as much bandwidth as you want without worrying about restrictions.
Conclusion
Turbo VPN is a great app that offers a lot of features. Using the app is a breeze. It has an elementary UI and UX. It is also one of the most affordable VPN apps on the market.
You can use the app for free or upgrade to the premium version to unlock more features. Alternatively, you can download Turbo VPN APK full unlocked version and enjoy all the features without paying a dime.