Download Speedtest APK by Ookla, an app that you can use to test your internet speed. Now, you can keep your online connection private and secure with Speedtest VPN.
An In-Depth Description of Speedtest by Ookla
Speedtest is one of the best apps for testing internet speed; with over one hundred million downloads, it is no surprise that it is the number one app for testing internet speed. Use Speedtest by Ookla to test your internet connection speed and get accurate results due to its global server network.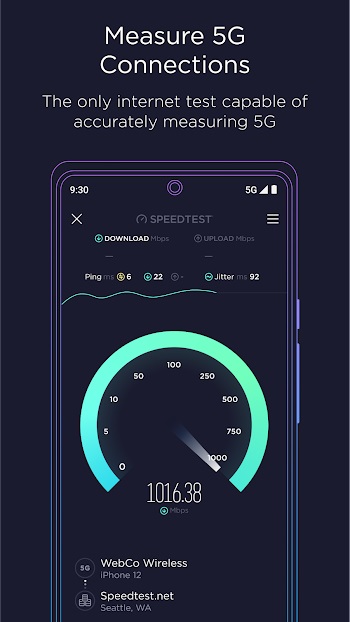 Speedtest gives users a free analysis of how their internet performs, such as the connection data rate. Simply put, it is a guaranteed method of testing your internet connection's speed and performance and provides accurate real-time information.
Users can use Internet Speedtest by Ookla to explore mobile network coverage through the Speedtest maps, and these results are based on real-world data gathered by the app. Users can easily check each provider to check the area where internet connectivity is the strongest. They can also easily switch between regions and providers to compare the coverage and strength of the internet connections.
According to Speedtest, over ten million unique tests are actively initiated by their users in different locations. Since they founded the Speedtest app in 2006, there has been an unparalleled total of more than forty billion tests through the Speedtest app, which is quite impressive.
You can always rest assured that your connection is secured and private when you use the Speedtest by Ookla VPN. Also, users can upgrade to the Speedtest by Ookla VPN premium plan, which offers many exciting features such as unlimited data over VPN, an ad-free experience (while the subscription is still active), and server selection.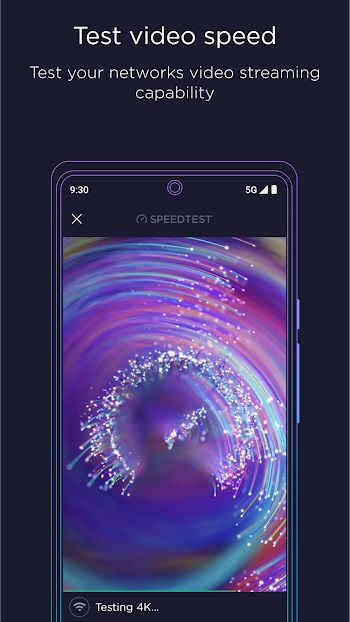 If you choose not to upgrade to the Speedtest VPN premium plan, you still get access to 2GB of data over VPN every month for free. Speedtest by Ookla provides users with fantastic features, and reviews prove that.
How to Use Speedtest by Ookla
Now that you know a little about the Speedtest app and what it does, let us look at how to use Speedtest by Ookla. How do you take a speed test? Well, it is easy; you only need to click the 'begin test' button on the front page map. When you select this option, the Speedtest app will start testing your internet connection speed in seconds. How does the internet Speedtest by Ookla work? Once you click on the begin test button, the app will find the closest server near you and test the ping (this refers to the response time of your connection). Afterward, the Speedtest app will download your internet connection speed and upload it. The servers are only used to test and measure your internet connection speed. They cannot control the performance.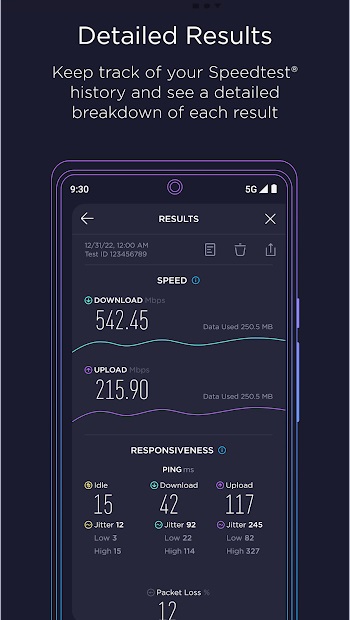 If you want more data on your internet speed test, you can retake the test; you can choose to do the test on a different server in a different location or on the same server you did the first test. Since the Speedtest app has more than 2,700 hosts worldwide, you have various options.
Features of Speedtest VPN by Ookla
Here are some of the features of the Speedtest by Ookla app.
Share your results: once you are done taking a speed test, the Speedtest app downloads the speed of your internet connection and uploads it. You can also fill out a short survey about your web connection. You can share your results on any social media site or link them to your site.
Get 2GB of data over VPN monthly for free without upgrading to premium.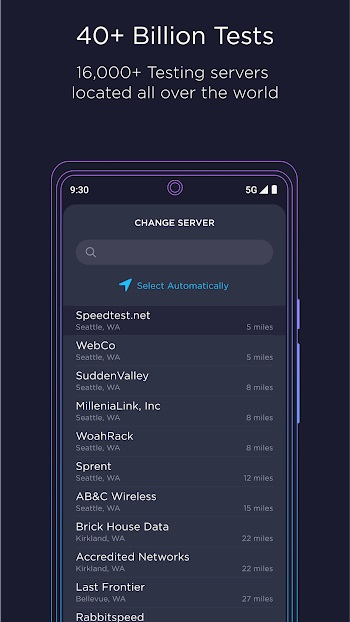 The Speedtest VPN by Ookla guarantees a safe, secure, and private online connection.
Video testing: you can use the Speedtest app to take a video test. Video tests help measure your load time, buffering, and max resolution. It gives you a real-time evaluation of your current internet connection's streaming quality.
Speedtest uses a global server network to provide accurate results on every person's speed test alongside a real-time graph that shows your connection's consistency.
Speedtest VPN premium users get access to an ad-free experience while their subscription is still active and unlimited data usage over VPN.
Users can test and measure their ping at three stages; idle, upload, and download.
Track your past tests: when you use the Speedtest app, you can easily track all the past tests you have taken with detailed reporting. This way, you can access all the information on every test you have taken with the Speedtest app.
You can use the Speedtest maps to view your mobile network coverage; every information and result is based on real-world data gathered by the app. Additional Information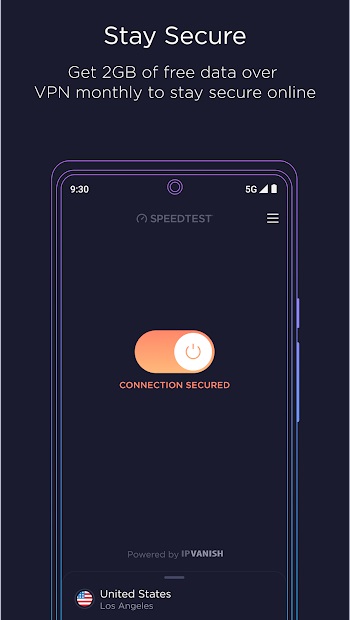 You do not need to install any additional software to use the Speedtest app after downloading; the Speedtest by Ookla download process is simple. Users cannot avoid advertisements on Speedtest by Ookla unless they upgrade to a premium plan because Ookla has direct partnerships with ad networks (they sell advertising space). You can only choose to adjust the settings on the kind of ads you see.
Conclusion
With the Speedtest by Ookla app, you can easily test your internet connection speed wherever you are and get accurate results. You can also share these results and enjoy other features written above; download Speedtest today for better results on internet speed tests!