Download Trojan War APK latest version for an epic adventure into greek mythology. Fight in the fiercest battles and experience Odysseus' ordeals.
Introducing Trojan War
This mobile game is an auction and strategy-based contest with its storyline from medieval times. You'll be tasked with leading the Greek army to attack Troy and win back the beautiful Helen from Paris. The game has a peculiar storyline, making it quite interesting if you understand how it works.
There are two powerful gods, Apollo and Poseidon, and a team of skilled soldiers built Troy. So you're battling against a fierce army to reclaim the lost glory. The battle involved Hector and Achilles and the successful raid of the Greek army whereby they sneaked into Troy with a house presented to the enemies as a gift.
Hence, this is an exciting combat game that mimics this historic occurrence. The game allows you to control the powerful army and use cards and tactics to bring out special skills against the enemy. You'll emerge victorious when the enemy loses their stronghold; the same happens when you capture the whole territory.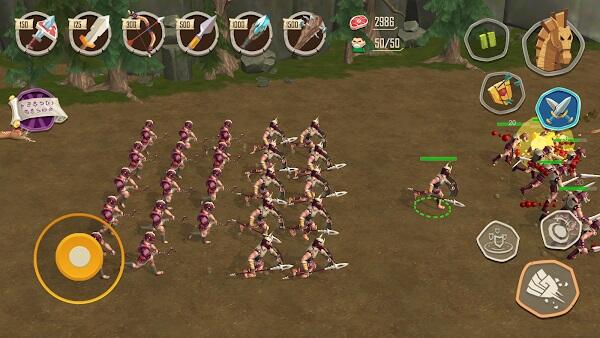 You'll be able to recruit more soldiers to join your army and create a formidable force that the enemies don't want to fight. You'll also be able to collect the spoils of war, so you'll get to accumulate artefacts, armour, and other power-enhancing equipment.TheMegaAds Games Studio developed the game. Considering how well the company has established a reputation in historical games, you can expect this version to be of high-quality gameplay too.
The graphics, animations, colour and game elements perfectly balance to create a beautiful game. So the game vividly depicts the war between the Greek army and Odysseus' journey back home. There have been millions of downloads from players online ever since its release, and the game also has impressive ratings on multiple reputable platforms.
Gameplay
This guide has already discussed the storyline, which sums up significant parts of the gameplay.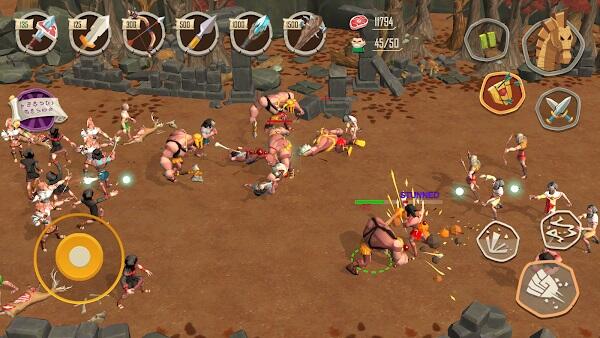 Odysseus was a respected leader in the old days, so this battle meant a lot to his political career. Once the war was complete, he had to overcome many obstacles, such as six-headed monsters and other mythical creatures. So, you'll be taking Odysseus' position as the strategic leader and battle lord.
So you have to control the army first to win the battle in Troy, and once you are successful, you'll also have to journey across many hurdles back home. However, the game allows you to build your army during its course. You'll be able to see as your small army grows stronger and stronger with every victorious battle. You must also protect and ensure your army is in the right state of mind and battle-ready anytime you want them.
Game Features
The game pays much homage to the historical wars and battles in the ancient days. It also manages to deliver exceptional gameplay thanks to the features below: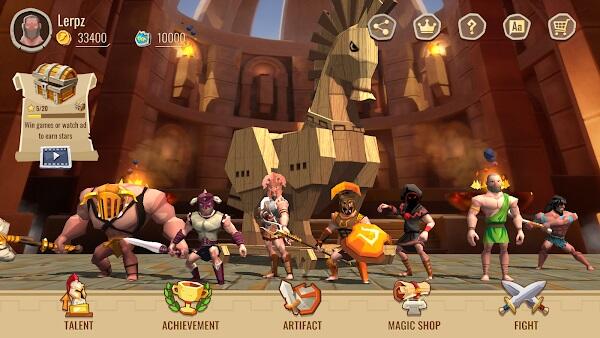 Graphics
This game has simple graphics, allowing one to experience the thrills of the greek wars without missing much on the main actions. Unlike most war and battle games where you will only see the signs of armies fighting, Trojan War allows you have a clear view of the armies fighting. So, you'll see individual soldiers as they knock out one another. This also gives you much insight into the battle and knowing when you're winning or losing. As the general, you'll have a bird's eye view of the battleground and everything happening within, thanks to the detailed graphics and animations.
Strong Game Strategy
The game focuses on battles, and there are levels to the game. The more levels you win, the more cards you'll have in your collection. There are many powerful units and soldiers to acquire if you want toom quickly scale your number and increase your strength. You'll be able to decide which army goes first in battle and which should follow. You'll also have the chance to be flexible with your strategy, attacking, defending or combining both in a single battle. You'll also be able to see a variety of scenes while the two factions fight in the day and night scenes. You must balance resources and ensure your army is fully equipped to win the battle.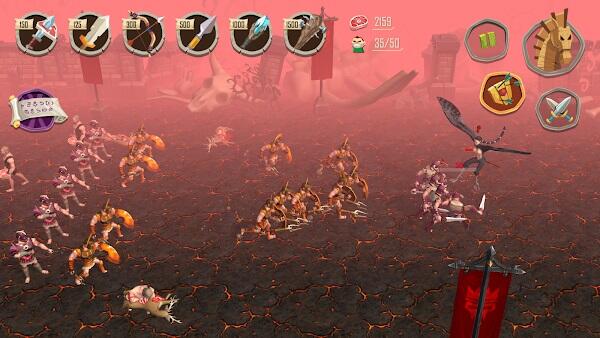 Challenges
There are challenges in the game, which can vary from level to level. For example, you might have to fight with an extra unit of armies. There is also some difference in the correlation of forces between the two armies. You can take complete control of the battle and quickly use opportunities in the game. You'll also be able to use the medium to apply different game strategies, and your challenge increases if the enemy sees an opportunity or weakness in your plan too. Hence, the game is quite unpredictable, so you have to tread carefully or risk losing the level.
Control
As elaborate as the details might seem, the game still has basic gameplay. So you'll be able to control the whole game from the main screen. By clicking on the screen, you'll form your strategies, replenish your enemy resources, recruit new soldiers, etc. The series of taps don't help to control individual soldiers, but they allow you to control the whole army.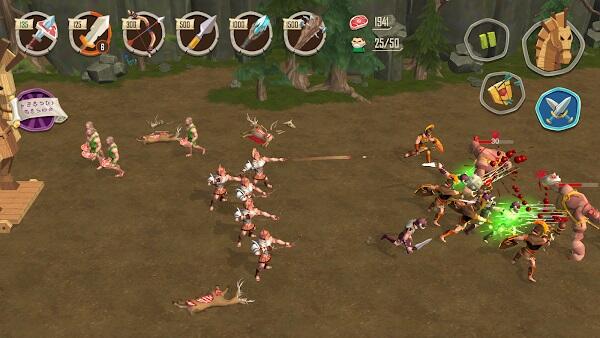 Upgrades
The game has upgrades and power-ups depending on how many points and cards you collect. Once you win a war, you'll get rewards from pillages, and you can use this revenue to recruit new soldiers or upgrade your ranks. In addition, you can opt for highly skilled soldiers and upgrade their weapons and equipment to make them stronger.
PvP Tournaments
This feature is newly added, allowing you to play the game with other players online. So you can take your army to a battle against other players and get rewards when you win.
Conclusion
This is a battle between the strongest warriors, with many triumphs and conquers in the storyline. To be a part of the fun, download and install Trojan War: Rise of the Legendary Sparta.


Join Telegram Group
Download Trojan War APK latest version for an epic adventure into greek mythology. Fight in the fiercest battles and experience Odysseus' ordeals.