Download Transit King Tycoon APK; this game provides you a fantastic world in which to construct your industrial transport chain freely. Be the boss in your city.
About Transit King Tycoon
This game is an excellent game for fans of strategy games. Become the company's top executive in the trucking industry. Play Transit King Tycoon, a tycoon game featuring business and city-building aspects. Develop a strategy, create a city, and rise to the position of city tycoon. Gain wealth, establish a monopoly in the transportation industry, and become a transport manager. One of the best resource management games for short and extended sessions is Transit King, a casual city tycoon management game.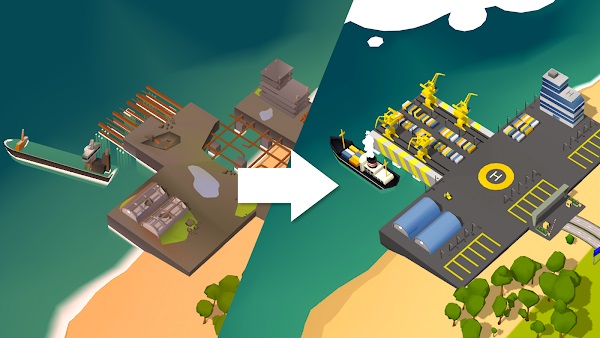 Transit King Tycoon provides players a fantastic setting to freely establish and develop their transportation sector chain. Begin with an untouched island and grow it into a vital economic region that is exceptional in every way. The most significant factor is strategy, shown in how you position the works and create transportation to carry things from one location to another.
Concentrating on economic development while constantly improving the construction and transportation sectors; that is the key to becoming wealthy and a tycoon in this idle game. Do whatever you can to help the island thrive, accumulating extra money in your account.
This game isn't just another railroad or seaport simulation. Create your strategy, optimize logistics, and expand your trucking company to dominant status. This easy truck and ship tycoon will appeal to fans of classic resource management and business games.
Transit King Tycoon is free for anyone to play and download. However, optional in-game purchases allow players access to certain fantastic features. You can disable in-app purchases in your device's settings. BON Games developed this strategy game. Transit King Tycoon is also available in multiple languages since there are more than 40 languages to choose from.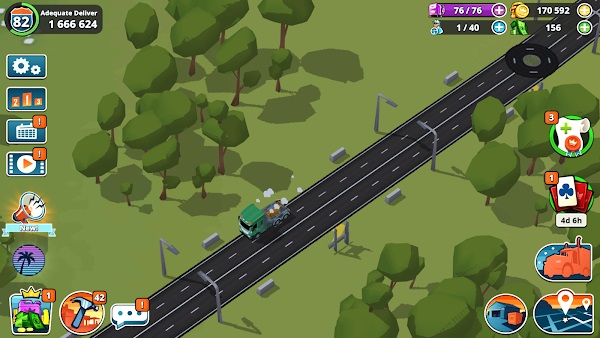 You can download this app on Android and iOS devices. The content is rated for 4-year-olds and above. It also has over 1 million online downloads with an impressive rating of 3.7 from over forty thousand users that reviewed it.
Become A City Tycoon
Henry Goodwin III introduces the player as the new transit manager and welcomes them to a vibrant island at the start of the game. In the tutorial, fundamental game concepts like setting transit routes are demonstrated to the player. By completing deliveries, the player receives revenue that may be spent on renovations for facilities, roads, and vehicles. As the game continues, new island regions become accessible, creating complex production lines.
Players can use their imagination to develop stunning neighborhoods that are densely packed with high-rise structures. Additionally, you can construct a variety of commercial establishments, medical facilities, schools, and more. Additionally, you should spend money improving the harbor and enhancing the beauty of your island.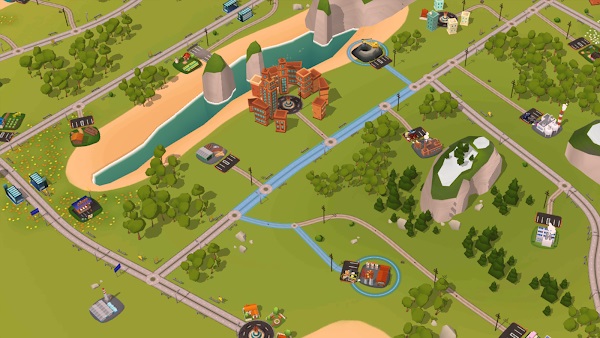 Show off your abilities to develop and put your ideas into action with confidence in this multiplayer game, as each player will have a choice and a chance to build their own. Players must be versatile and agile in their search for treasures and discover modern and extraordinary automobiles to operate the goods effectively.
Players will decide where they need to deliver the goods and then choose a region to do so. Following that, a vehicle will begin to move from the food supply area to where these products are urgently needed. You will continue to make requests when the process is completed. You must focus on two categories of items: materials and things made from specific resources.
You can, for example, deliver apples to a juice plant and then transport them to where the juice is required. However, if there are insufficient materials on the juice manufacturing site, you will need to deliver the supplies so that the production process can be completed. Furthermore, you must spend the money you acquire on various items.
Game features
Like all strategy games, Transit Tycoon King has some exciting things, which are reflected in its features. Read about some of the most incredible features you can expect in this game: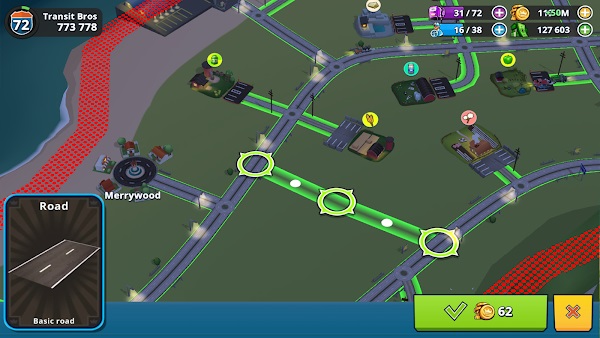 3D Graphics And Animation
This game has impressive graphics, and its visuals have a distinct 3D appearance. Despite the simplicity of the units' designs, the color effects are excellent. The animations for each character in each unit are also quite impressive, as they all have stunning appearances. They also possess qualities that keep players invested in the characters and fully immersed in the game.
Exciting Gameplay
The player is tasked with meeting the city's ever-increasing need for minerals, passengers, and mobile phones, among other things. Players acquire XP and profit for their transit firm while playing. Players must also transform raw materials from farms and mines into valuable, high-end items in factories before transporting them to cities. The greater the length of the production chain, the greater the payoff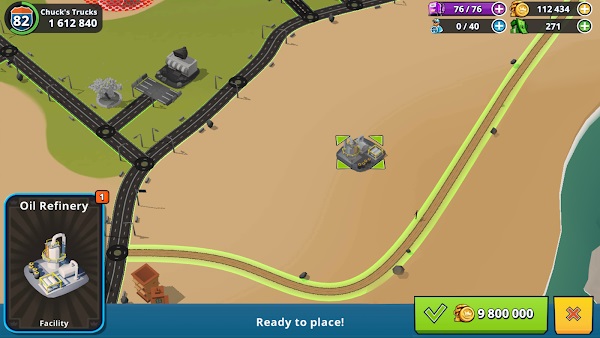 In today's free-to-play online games, developers must select social elements appropriate for their game's target demographic and gameplay. So far, this game allows players to add friends and send fuel in exchange for in-game currency daily. Leaderboards were also added to the game earlier in the year 2019. However, the players cannot form alliances and collaborate toward a shared goal, nor can they compete directly with one another.
Privacy Policy
The privacy policy of Transit King Tycoon is clearly stated on the website. The app ensures the appropriate security measures are implemented to secure your information. For instance, your password protects your profile information. The saved details include your payment details if you pay for the pro version. The privacy policy spells out what information is collected and how it is collected, how it is used, legal bases for the use, third-party information, and how long the information is kept.
Conclusion
Explore and find various secret regions on an island, earning a lot of money and unlocking a plethora of worthwhile accomplishments. In this business management game, players can also collect and hunt for new and unusual trucks and ships.