Download Traffic Empire Tycoon APK for an exciting adventure of running your own transportation company. Manage your own business and become richer.
About Traffic Empire Tycoon
Traffic Empire Tycoon is a simulation gameplay that puts players in the position of transportation company holders. The Game is a simulation of a real-life transportation company and involves some of the most subtle and professional details anyone can add to a game. First, the Game will help you to understand how the transportation section works. Then, depending on your preference or those you can find, you can simultaneously handle multiple or one-at-a-time transportation businesses.
The Game falls under the simulation category, and its gameplay is simple and easy to play, with the player following the game guidelines. Also, the Game is made for mobile phone users and undergoes regular updates. It's similar to other popular transportation-based games like Transport Fever, Railroad Tycoon 3, Chris Sawyer's Locomotion, and many more. Traffic Empire Tycoon is also identical to these games in terms of its exceptional graphics and the fantastic soundtrack; however, the gameplay and guidelines to its gameplay stand out.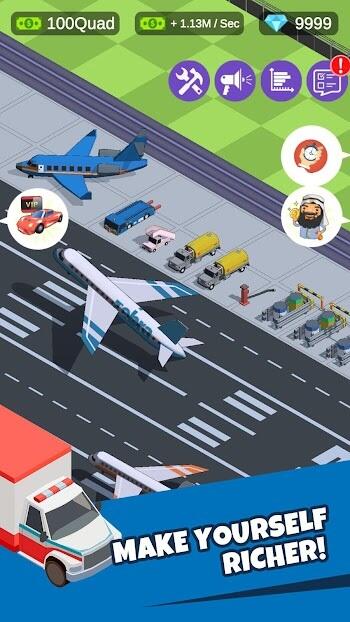 Unlike other similar games, however, the Game is available for offline playing modes. So, rather than compete against humans online, you can play offline, complete missions, explore areas, add more vehicles to your transportation empire, and unlock new routes. This is in the form of a career mode, where you assume the role of a diligent business owner who becomes more skilled with every Game and understands the art of business running.
Another fantastic feature the developers added to Traffic Empire Tycoon is the controls. Also, the Game provides its users with the feel and experience of being a top holder of a transportation business. However, it is general knowledge that it is not easy running or managing a company, talk less of an empire of businesses. But with Traffic Empire Tycoon, you can build, expand, upgrade, and enjoy running an international transport business.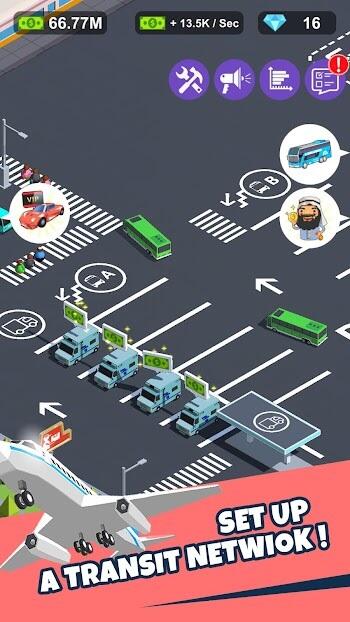 Traffic Empire Tycoon is free for anyone and was developed by Landi Games. With regular updates, this Game was last updated on November 9th, 2020. It's available on Androids with 4.4 upwards updates, and the content is very suitable for every age group. Over 10 million downloads on Playstore and a 4.5 rating by over one hundred and seventy-four thousand reviewers add to the Game's credibility.
Start Small And Expand!
Traffic Empire Tycoon is such an exciting game because it doesn't provide transport-based gameplay; it allows them to grow their transport empire from a small to a large-scale transportation company. Also, the Game allows you to use promotional activities to attract more customers. Therefore, the gameplay is very interactive. Hence, the transportation laws and order are in place to help players understand and easily play the Game so that everyone can participate in this gameplay because of the easy-to-play interface.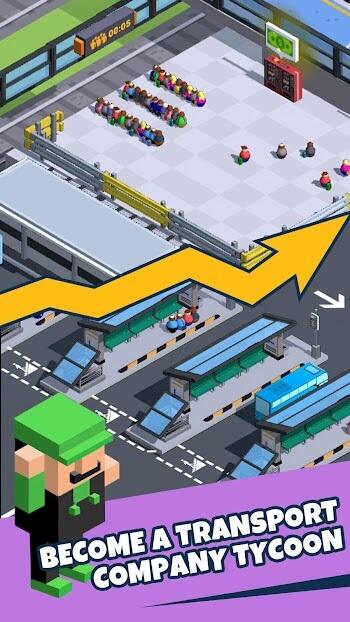 Hence, it falls on players to choose their transportation business's promotional means. So, players experience the thrill of running and business and promoting the business all in one Game. So your character gets the chance to run the Game's general affairs.
Gameplay
Upgrade and Expand Your Business
With the income received from the shipping unit, the Game allows players to invest in other units in other generate multiple revenue streams for the business. However, the company development system will divide into multiple parts and units. Therefore, players will need to start at the root of the transport system, then raise and upgrade with many new branches.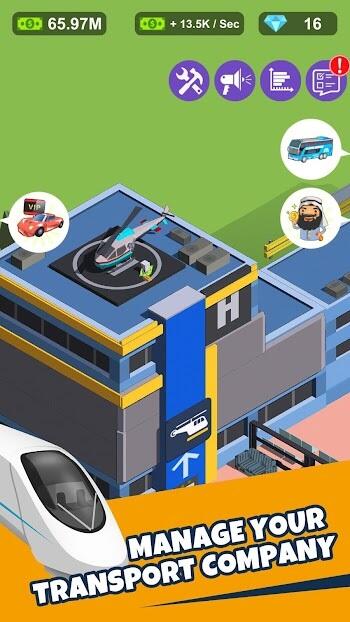 As a result, upgrade options will provide players with many benefits in terms of revenue multiplying streams. However, after a certain level of growth has been obtained, the Game will automatically unlock new areas like transporting people and purchasing other vehicles like buses, planes, and even trains. Therefore, it is the job of the shipping company to cover all possible vehicles to improve sales and transport more people at best possible time.
Operating Your Own Transportation Procedures
Once they have a company, players must be involved in its operations to generate income to maintain the company. Therefore, all the company processes are to be done manually. However, by tapping on any unit, they begin to function, and after a while, they are ready for the next in-game process.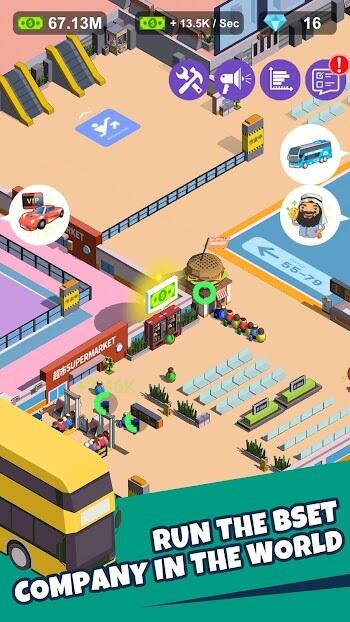 In addition, the player's job is to transport everything, including already packaged products, using the trucks. Before shipping can be commenced, the truck has to be full. Then, after constant shipping, the revenue earned will be returned. However, while the truck is on a shipping mission, new goods will be loaded in the warehouse, waiting for the next shipping ride. You can repeat this procedure to generate more income to invest in and upgrade the system.
Game Features
3D Graphics
Traffic Empire Tycoon has an impressive 3D graphic design whose sole aim was to make the gameplay as realistic as possible. The graphics are brightly colored and well detailed, with subtle features such as other vehicles moving on the road and interaction between characters, all very detailed as possible. Also, the smooth gameplay graphic allows players to skid through the Game without lags.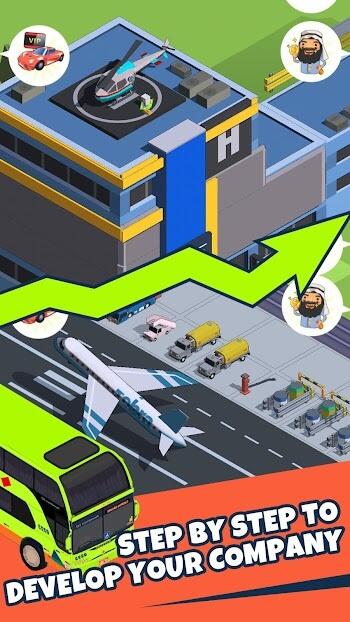 Game Soundtrack
Traffic Empire Tycoon also has a great soundtrack that mimics the effects of truck driving, loaded goods, etc. The sounds such as truck driving, honking, goods loading, and near-perfect mimic what to expect from a real-life encounter on the road.
Gaming Environment
Traffic Empire Tycoon has a practical touch, thanks to the smooth 3D graphics. The Game has many practical elements, such as passengers, train stations, truck loading, real-life locations, warehouses, investing, etc. The stimulating effects also give you the feeling of being in a realistic environment.
Conclusion
If you have wondered what it would be like to own your own company, Traffic Empire Tycoon gives you that feeling and helps you manage the business. With its real-life simulation feature, Traffic Empire Tycoon offers its players an enjoyable feel of running their own business.