Download Totally Reliable Delivery Service APK, an excellent game with great features. Wait for the shipper, load, and fire up your truck for delivery in this game.
Totally Reliable Delivery Service
Totally Reliable Delivery Service mobile is a game that is free to install. It was released in March 2020 and developed by tinyBuild. The adventurous game is in a delivery simulation setting and is inspired by a game of a similar genre. This is a free game that features players waiting for the shippers so they can load their trucks and go for deliveries. The mobile game is available for Android and Apple users and has gotten good ratings from users.
Game Description
Totally Reliable Delivery Service is a simulation game that follows the storyline of cargo transport and its delivery service. The game is integrated with lots of interesting missions for players to enjoy, and its gameplay is straightforward. Totally Reliable Delivery Service is a game set to service the needs of players who want to be a boss in the transport service.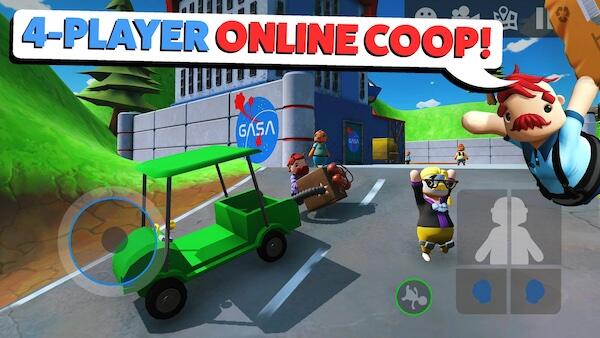 Wait for the shippers to arrive so you can load up your delivery truck to serve customers. Buckle up and fire up the truck for your delivery service. This game requires players to work promptly as everyone is waiting for their package. Totally Reliable Delivery Service helps us understand the importance of shippers and delivery men.
To make the job faster, you can team up with your friends to get the job done through the interactive sandbox world.
Features of Totally Reliable Delivery Service
Here are great features of this game:
Totally Reliable Delivery Service Gameplay
The gameplay in Totally Reliable Delivery Service Game is simple and requires no special technique. All you need to do is deliver customers' orders from time to time. The characters' controls are on the screen in the lower right corner of the screen. You must play the game a few times to get used to it.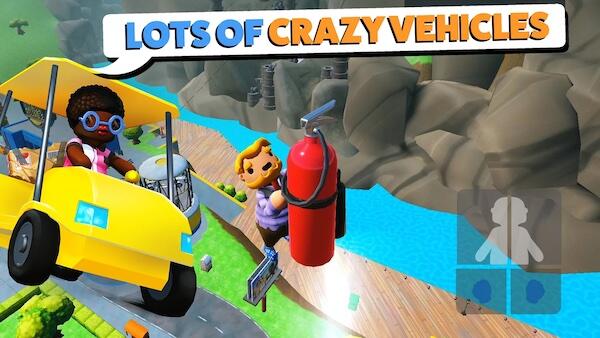 You can enjoy the game as a single-player and multiplayer by playing with up to three more players. The multiplayer mode allows you and your friends to cooperate and assist each other in delivering goods to customers. You can enjoy a jolly ride with friends with the exciting vehicles available.
Totally Reliable Delivery Service's latest version makes simulation errors so that players can get into trouble; it sounds shocking, but it is real. Players have to engage in constant confrontation with each other, and no matter how careful you are, you would get into one. You just have to get used to the confrontation and ride with it. Totally Reliable Delivery Service is an engaging game that gives players hours of entertainment with wacky situations. These situations give the game a rag-doll effect.
Sandbox World
Download Totally Reliable Delivery Service to explore this feature where players are expected to keep an open mind to the unknown. This is a big attraction for the game because you play without knowing what is in front of you. If you get distracted for a while, you will find a new toy just behind you.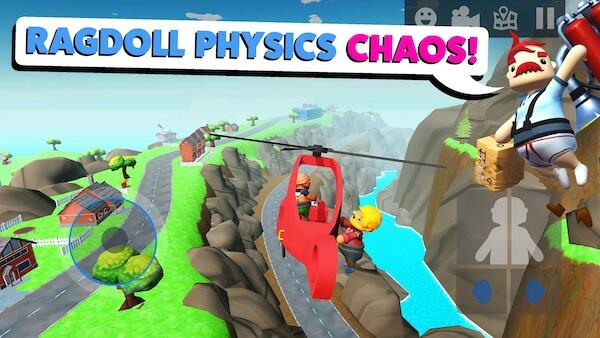 Everything would feel different each time. You might not even recognize the same road you went has gone through over again. The game builds an environment that has vitality where shippers are provided with a means of transportation. They deliver orders with rockets, pickup trucks, golf carts, hot air balloons, helicopters, speedboats, forklifts, and Mary Poppins' umbrella.
The delivery location determines the means of transport to be used. You might be beside the river without a means of transportation and suddenly see a boat pedaling ducks in front. The game is very unpredictable, dragging you into chains of humorous experiences and emotions.
Controlled Noodly Chaos
The transport company in Totally Reliable Delivery Service's full version is created by itself, and you can organize a few of your friends to play with you. You are bound to have so much fun playing with your teammates. Your friends can always join you whenever you get a shipment.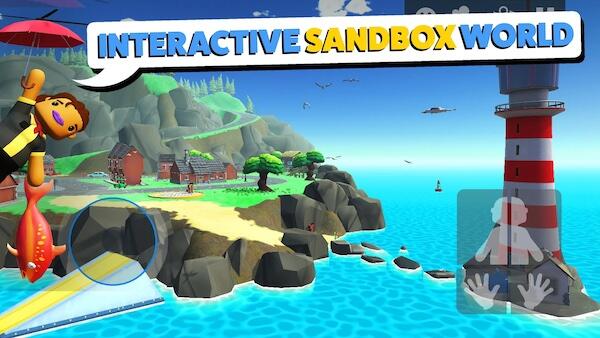 Working would be a little stressful in the game because the characters move haphazardly. If you wish to get the full bonus for completing a task, then it is advised you do it alone. This way, you get more money and upgrade as you like
Customize Your Characters
Another rag-doll effect in the game is the ability for players to customize the character into anything they like. Your character can be skinny or fat; note that the rag-doll will make fun of you regardless of your choice. You can pick out clothes, hair, hairstyles, color, skin, and other things to make the game fun for you.
This game is not for serious-minded individuals because there are many fun things you can explore. Go to the custom interface, where you will fully understand the game. The character created would always be funny and easy to laugh at. Create a pose you're comfortable with, a pose with fun, humor, and comfort.
Final Thoughts
Totally Reliable Delivery Service full version free download is available for players who want an unending fun time. Get Totally Reliable Delivery Service for Android if you're going to control your characters and have lots of fun. Totally Reliable Delivery Service takes you into the world of distractions and gives you the best gaming experience.