Download TikTok Wallpaper APK, the best free video wallpaper available for Tik Tok users. Change your phone's outlook with many different animations and backgrounds at your disposal.
About TikTok Wallpaper
TikTok Live wallpaper is the best and most free video wallpaper maker for Tik Tok users. All types of videos on Tik Tok, ranging from dance, comedy, food, sports, and basically, every video available on Tik Tok can easily be converted to live wallpapers in a few easy steps. Furthermore, the app allows you to set any Tik Tok video of your choice to your device's front screen and change it at any time you desire.
Tik Tok Live Wallpaper was developed and published by Tiktok Pte. Ltd, the same producers of the famous Tik Tok app itself. The Live Wallpaper app was released on the 2nd of July, 2018, and made available for Android, iOS devices, and any device on which the Tiktok app already functions perfectly. The app functions perfectly on many mobile devices and requires a minimum operating system as low as that of an Android 4.1 to function maximally.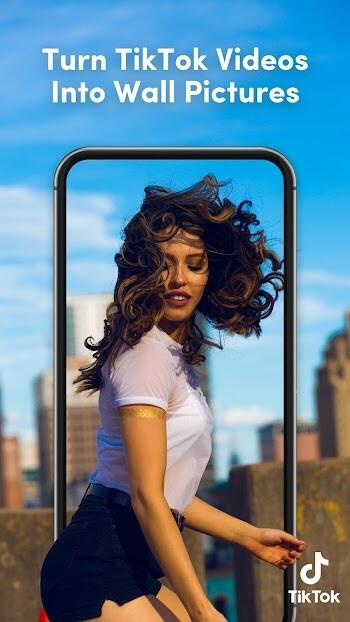 The app gained immediate attention and love as soon as it was released since it was highly anticipated. Besides, it was an exquisite additional feature to an already extraordinary app. Tik Tok Live Wallpaper has an impressive rating and has been praised by many Tik Tok users and influencers. With the app, there is almost no limit to the things that can be done using the Tik Tok app, and with many more to come, as a result of continuous updates and upgrades, the app undergoes.
Accessing The App
To access the app, you need to have the Tik Tok app installed on your phone since the live wallpapers will be gotten from the videos on the app. You also need to own an active account, after which you can install the Tik Tok Live Wallpaper.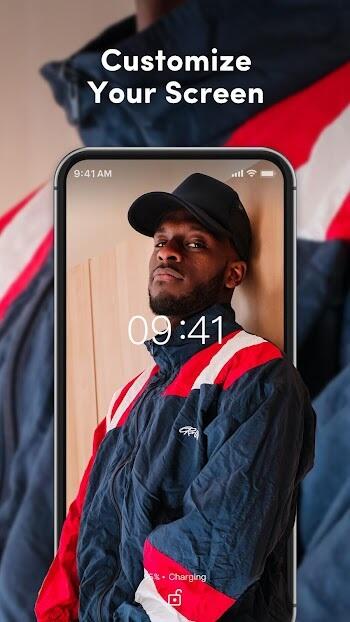 With both apps stably installed, you can freely get your new live wallpapers. To set a new wallpaper, you go to the set new live wallpaper section, where you will find a catalogue showing the various types of backgrounds readymade and available on the app, ranging from technology, outer space, open fields, natural spaces, and many others.
While selecting a wallpaper, it is also important to check and ensure that the desired background profile allows being downloaded on your device. This is the only way to successfully expert such background for your device. After choosing your preferred wallpaper, select share and choose the Tik Tok Live Wallpaper app from the list provided. After this, you can set that animated background as your wallpaper straight from the Live Wallpaper app. All the wallpapers gotten from Tik Tok will be automatically saved on the app.
You can also save videos from Tik Tok to the Live Wallpaper app and edit them to get the portion desired to set as your live wallpaper using similar steps. First, the video needs to be saved as an animation to the app and set the animation as your screensaver on your device. Users can also easily switch between different wallpapers and animations of their choice. For example, suppose several animations have been saved on the device. In that case, the user needs to go to the Live Wallpaper app, select the desired animations from the reserve of all saved animations and change them with a tap.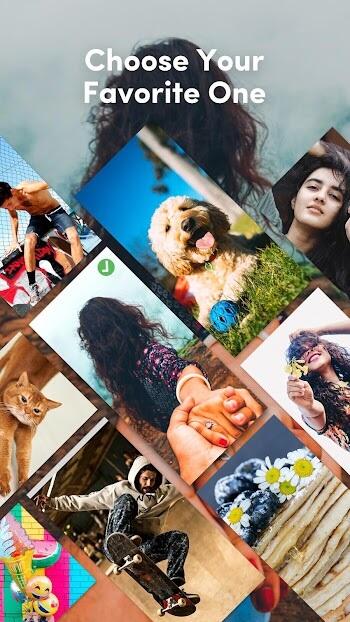 It is important to note that once the Tik Tok Live Wallpaper app is deleted from the device, the live wallpaper already used on your device will also be automatically removed from your front screen. This is because the wallpapers only work as long as the Live Wallpaper app runs in the background.
Features of The Tik Tok Live Wallpaper App
The app is completely free. Amidst being exceptional and well-sought, the Tik Tok Live Wallpaper app remains free. The only requirement to access the app is a good internet connection to download and install the app, and then you can begin to operate freely. As a result, there are no budget barriers as all Tik Tok Live Wallpaper app users can equally utilize the app and get the best out of it, any day, any time. What is more, there are yet no in-app purchases as all features are unlocked and available.
Easy and Friendly User Interface. The app is not complex but very easy to understand with direct and friendly settings, which do not require a lot of processes to get the desired result.
Varieties of Wallpaper Available. Over a hundred types of wallpapers are available on the Tik Tok Live Wallpaper app. They range from a diversity of backgrounds, such as technology to nature to outer space and a host of others, thereby keeping the users occupied and entertained, increasing their enthusiasm without the feeling of boredom. Users can change their wallpapers as frequently as they desire without the fear of repetition. With millions of videos available on Tik Tok, you can be sure to have an unending supply of beautiful wallpapers for your use.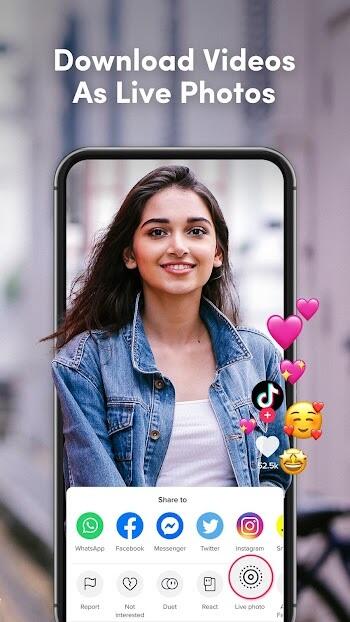 Space and Battery Friendly. The Tik Tok Live Wallpaper app is space friendly and does not take up too much space on your device. Although the space varies for certain devices, it remains at a conservative range. The amount of animated wallpapers a person has determines the amount of space taken up by the app. The app is also battery friendly as it does not drain easily and has an average battery consumption, thereby giving users opportunities to use it for a long time without worry.
Conclusion
The Tik Tok Live Wallpaper app is a very useful app that can develop its users' creativity as it helps them make their live wallpapers. Combined with the app's amazing features, it helps the users increase the liveliness and animations of their devices. The app also has multiple background choices, easy-to-access settings, and conservative features which the users can use to make themselves intrigued and entertained, at the same time, expanding their phone's outlook.