Download The Catapult 2 APK latest version and protect your kingdom from the assault of its enemies. Defend and defeat the characters that threaten the kingdom's existence.
The Catapult 2
What are your thoughts on a fierce medieval battle of arrows, stones, other missiles, and slingshots? Does the image of such an experience thrill you? If so, discover the medieval warrior in you and fight to shield your loved kingdom from attacks. The Catapult 2 is a thrilling free 2D game with a battle theme released by its developers, BY.V, in December 2020. To the delight of the first Catapult lovers, this engaging game was released as a sequel by the same Dev. Since its initial launch in 2020, BYV has consistently improved and updated its software to meet the requests of its players. The latest version of the Catapult 2 download came out in 2022, but like previous versions, it is only available in the android operating system.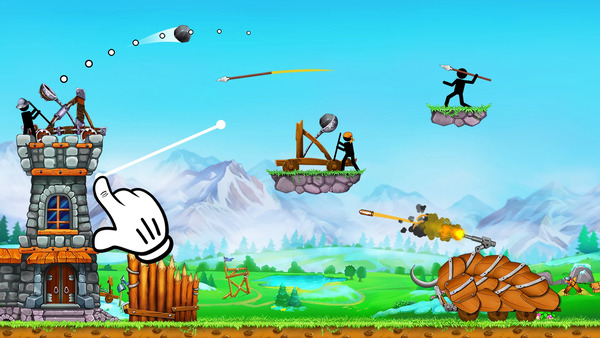 The Catapult 2 Description
This is an exciting form of entertainment for artillery and shooting game lovers. Your stickman avatar is a veteran warrior familiar with battle and defending the kingdom. The game is based on air strike attacks in the middle age, where catapults were placed on towers and objects fired at opponents to cause damage and ultimately conquer the defeated kingdom. In this game, you will use missiles like arrows and stones, heavy-duty machinery like catapults, large magic, and cannonballs to destroy individual enemies and stop their progress. The game opens as your avatar - the last stick man and the only hope of the villagers - climbs the tower and begins to defend the kingdom from threats and adversaries.
Catapult 2 has a single-player feature and plays remotely without an internet connection. As much as Catapult 2 is a wonderful game to play, victory will not come lightly: there are over 100 game levels. The game settings adopt a horizontal plane to allow you conveniently view and attack enemies. To attack your enemies: touch the catapult on your screen and tilt it in the direction of your opponent -try to determine the right angle to cause optimum damage and fire! Missiles can shatter the rocks sent to you, destroy the enemy's catapult or cause direct harm to them. At the game's early stages, opponents appear a few seconds after the previous foe has been killed, and with subsequent levels, you will be going against two or more. Catapult 2 offers beautiful scenery, catchy sound, and delightful gameplay.
Gameplay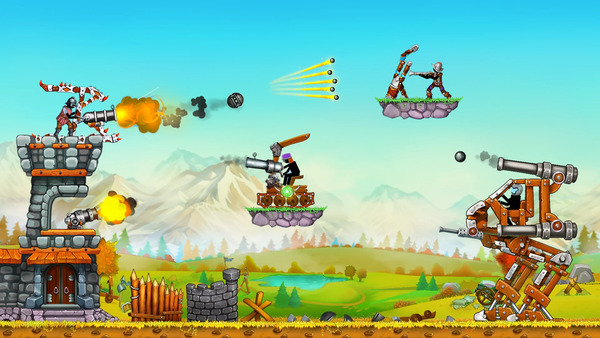 The app's gameplay is smooth, direct, and appealing to the senses. A health bar above the stick man's head displays his health, and its visibility can be adjusted in the game settings.
Features of Catapult 2
The Catapult 2 package is a game that has been redesigned to accommodate particular features that will make players enjoy the whole game. These features include a multiplayer plan that allows multiple game users to go against each other with an internet connection. Apart from the original section, there are two separate sections that you can play to earn in-game currency and other items.
Some versions like the catapult 2 all package, grants you unlimited in-game currencies, weaponry, levels and other specialties that improve the gameplay. Players prefer to opt for the catapult 2 download to enjoy these privileges. The catapult 2 free shopping is another feature that attracts gamers. In subsequent sections, we will be seeing other variants of the catapult 2.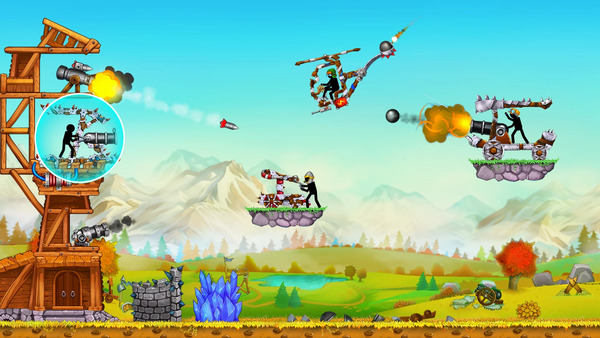 In-game Currency.
The in-game currency of catapult 2 is coins and gemstones. They are used to buy weapons, and ammunition like spears and bombs, upgrade the towers, and unlock certain weapons and levels. In the limited version, players have to complete daily tasks, watch ads and defeat their opponents. Adverts and daily tasks are time-consuming and the rewards are little compared to the amount required for an upgrade. Defeating a strong enemy with low-power weapons may be difficult, if not borderline impossible, with low-power weapons and ammunition.
All these frustrate players, especially when they need an upgrade that will improve their chances of victory. The catapult 2 unlimited gems and the catapult 2 unlimited diamond provides unrestricted gemstones that you can use to unlock weapons, levels and other features. This type of pack does not offer excess money.
While the catapult 2 unlimited coins offer enormous money but the standard amount of diamond: so, players prefer to get the catapult 2 all package so that they enjoy privileges like excess coins and gems, free shopping, no adverts, levels, multiplayer rounds, extra levels, powerful firepower and defense.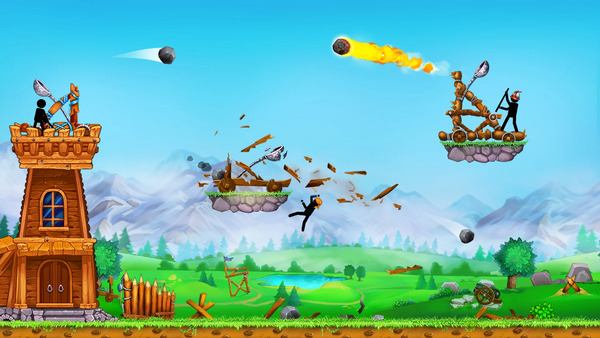 Location
The stunning graphics of the games' scenery consistently changes to reduce visual boredom and attract players. As a live kingdom will behave, the seasons come and go. So get ready to battle enemy raiders in the winter, spring, autumn, and summer. Let your environment and the season give you good incentives to defeat and remove enemies from your territory.
Game Setting and Control
You can adjust some features to your preference in the game settings and check the help section for any important information you might need. The game's controls are user-friendly, and it does not have confusing buttons.
Structures and Weaponry
The towers are structures that protect the villagers from the onslaught of attacks, while your catapult, missiles, and magic power are for your attack against the enemy. It is well-known that nothing worthwhile comes easily and victory in battle is a product of many factors. However, the right machinery and firepower can increase your winning potential. With the catapult 2 (unlimited money and gems), you can acquire the most effective weapons and firepower, boost your magic power, reinforce your towers and emerge victorious with little difficulty.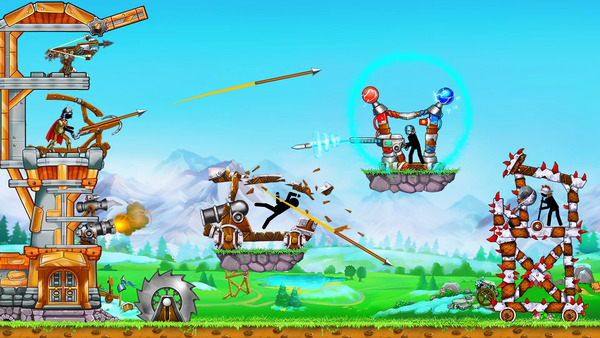 Conclusion
Action games have always attracted gamers since their emergence, and the engaging catapult two did not disappoint its lovers. The catapult 2 is an excellent intuitive game with impressive graphics and immersive gameplay. Players can enjoy various locations during their game and, have access to the best of catapult 2. Catapult 2 does not need an internet connection to operate. So, it is a splendid leisure activity for relaxation.