Download The Arcana APK and discover the dynamic world of Vesuvia, the most captivating visual novel brimming with romance, love, and mystery. Here you write your own story, and the world is yours.
All You Need To Know About The Arcana: A Mystic Romance
The Arcana is a beautiful and interactive visual story that is an Otome-inspired dating sim. This adventurous game gives every player access to the most enchanting love stories. Additionally, this game provides a selection of mystic Tarot readings using your favourite characters. You can select your romance, plot, and textures to date.
In this game, you encounter six different characters and romanticize, cuddle, or argue with them. You can play multiple character simultaneously or one at a time in this game, which is based on anime and ikemen styles. The characters are Nadia, Julian, Asra, Muriel, Lucio and Portia. These characters add fantastic plots to The Arcana.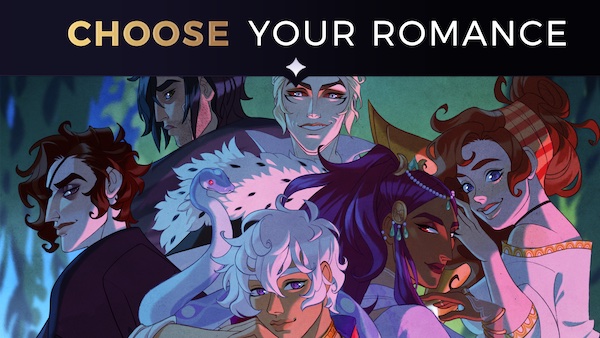 In the course of the game, the player assumes the part of a protagonist who awakens with no memory. The player accepts Nadia's invitation to her palace in Vesuvia, where he must solve the mystery of her murdered husband. This embarks you and your chosen love interest on a journey that includes magic inspired by the tarot, adventure, and, not to forget, lots of romance.
Other outstanding features of this game include the richly detailed world in which the story is set and the varied cast of interesting characters, including non-romantic ones. These characters contribute to the narrative's depth.
The dialogue does a fantastic job of giving each character their unique voice while also providing them with their own distinct identity. These are complex characters with individual histories and motivations. They don't just exist to advance the plot; they are an integral part of it, giving the narrative life in all facets.
The Arcana has more to offer between updates, some of which enable players to obtain items that can be used to improve or even expand on standard gameplay. This game is also LGBT-friendly; players can choose pronouns that are convenient for their characters, accompanied by a delightful and exciting plot.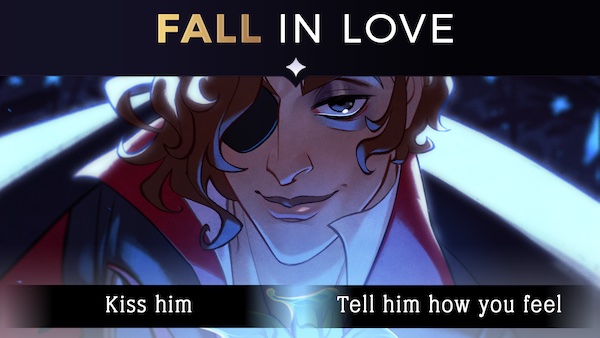 The Arcana is free for anyone, but there are in-app expenses and was developed by Dorian Inc. The game is available in multiple languages since there are more than 40 languages to choose from. It's available on Android and iOS, and the content is rated for 12 years olds and above. Over 1 million downloads on Playstore and a 4.7 rating by over Ninety thousand reviewers add to the game's credibility.
Explore The World Of Vesuvia
The Arcana brings players a purpose to read tarot cards for different clients and characters and offers guidance to enable them to find the love of their lives. You take the role of a prodigy tarot card reader employed in Asra's magic shop. You wake up with zero memory of what occurred in the place before. All of a sudden, someone is at the door.
3 characters appear who wish to speak to Asra, who is your mentor, but you give them a tarot card reading instead. Nadia, the countess of Vesuvia, is captivated by your reading. She extends you an invitation to her Palace; however, for a cost, you must first uncover the mystery of her murdered husband.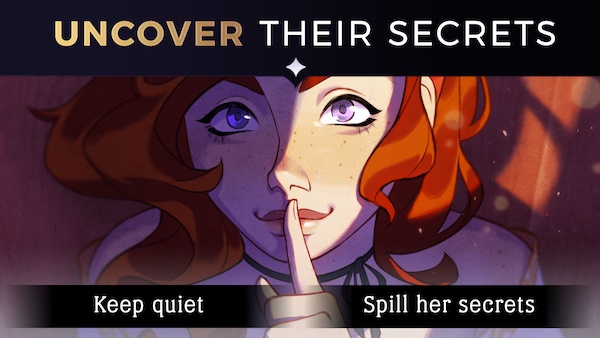 This game is LGBT friendly because you get to pick your pronouns as you delve into the mysterious and engaging world of relationships. Your romance is waiting, regardless of whether you identify as gay, lesbian, bisexual, or of any other orientation.
Game Features
Like all adventurous games, The Arcana has some exciting things about it, which reflects its features. Read about some of the most incredible features you can expect from this game.
Gameplay
The Arcana is not complex and has easy gameplay; the unique and distinctive meanings of those 21 tarot cards have inspired The Arcana to publish 21 fascinating stories. You can role-play any or all of the 21 tales entering this modern, mythical, yet enigmatic world. Each episode contains several romantic moments and a large cast of playable characters.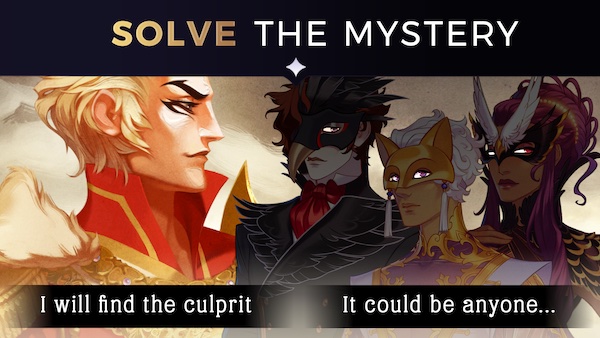 Players have the freedom to make their own decisions about who they want to love and be loved by. The visual novel, six characters, mysteries, and NPC interaction are the best components of this game.
3D Graphics And Animations
The Arcana has an impressive graphics design whose sole goal is to make the game as simple to control as possible. The user interface of this game is straightforward. It is also optimally reduced and optimized for touchscreens. The character designs are unique, and this game also has exciting bright colours and a soundtrack that will make you sit and play for a long time without becoming tired or bored. A smooth display allows players to move through the game without lags.
Offline Playing
You can play the Arcana anywhere because it does not always require an internet connection. You can have fun no matter where you are because the game is available wherever your mobile device is; you can even play while sitting on the toilet seat.
Compatibility
The Arcana is a mobile-friendly game. It can be played on Android and iOS devices. The developers continue to work hard, so the game operates seamlessly on all mobile devices.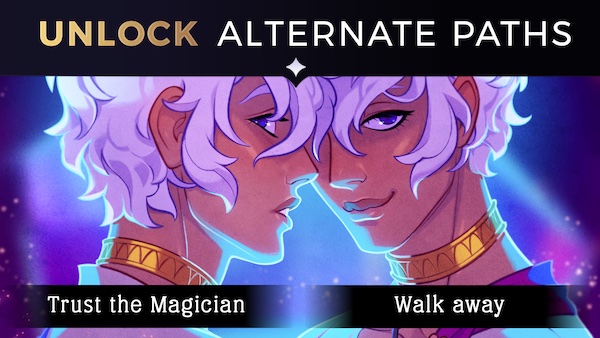 Privacy Policy
The privacy policy of The Arcana is clearly stated on the website. The app ensures that security regulations are in place to protect your data. Your password, for example, safeguards your profile information. If you pay for in-app purchases, your payment information is protected. The privacy policy determines what information is collected and how it is collected, how it is used, the legal basis for use, third-party information, and how long the information is retained.
Conclusion
The Arcana is an excellent adventurous game for fans of fantasy dating sims. The game's realism, physics simulation, and sound are fantastic. The game has impressive features that keep players entertained and wanting more action.