Download Tank Stars APK latest version and participate in fierce tank battles. You will get diverse weapons that you can use to shoot down your enemies.
Critical Analysis of Tank Stars APK
Tank Stars APK is an action-shooter game offered by Playgendary Limited. You will select unique tanks and participate in challenging tank battles.
The game has simple yet well-designed graphics. The sound effects bring out the action and vibrancy of the game.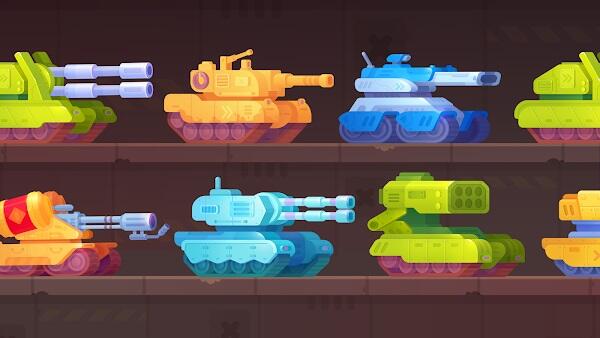 You will progress in the game by winning battles. You can then use the prize money to buy new tanks and upgrade your existing ones.
If you want to experience blood-curdling battle scenes, you should download Tank Stars APK for Android. The game requires Android 5.0+ to run.
An Action-Packed Gameplay
This game tests your grit & tenacity, and is not for the faint-hearted. You will have to be in your best gear to win the battle.
It starts with simple tank wars that are easy to win. However, the gameplay will become more complex as you progress.
You will face different enemies with varying abilities and weapons. As such, you must strategize and use the right tank for the job. You can equip your tank with a vast array of weapons. Each weapon has a unique property you can exploit to win the battle.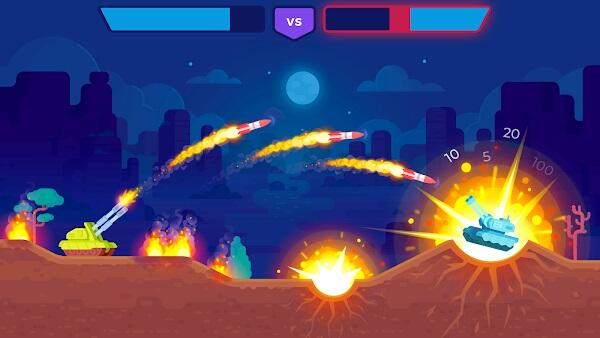 Your only assignment will be to shoot using the right angle and power. Ensure that you unleash maximum destruction on your enemies. You must also protect your tank from enemy fire.
Numerous Weapons to Use in Your Battles
This game is about destruction, and you must use the right weapon to achieve your objective. You have many sophisticated weapons at your disposal.
You can use the Bazooka to destroy buildings, the Napalm to burn everything in its path, or the Black Hole to suck your enemies into oblivion. If you want to launch a nuclear attack, you can use the Nuclear Bomb.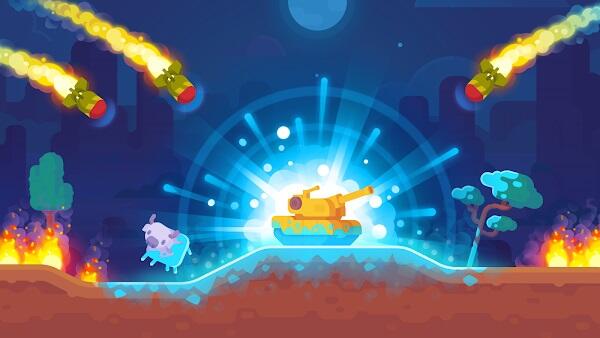 Additionally, you should also upgrade your weapons to make them more powerful. The game provides numerous opportunities to upgrade your tanks and weapons.
Showcase Your Shooting Accuracy
This game will feature an enemy in the opposite direction. You must direct your fire at the enemy to exterminate their tank. However, this will be a complex affair!
You must consider the direction and the power of your weapons. The correct estimation will result in a direct hit, while a miss will allow your enemy to counter-attack.
Unique Features of Tank Stars APK
Online Multiplayer Game. This game pits you against another player. You will select a tank and engage in a battle. The first person to destroy the other player's tank will win the match.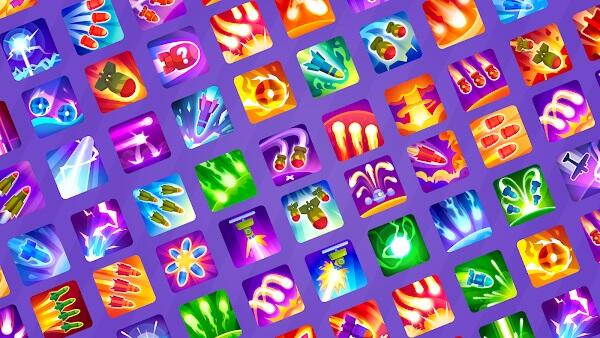 Endless Gameplay. This game does not have a defined endpoint. You can keep playing as long as you want. The number of battles you win will determine your progress in the game.
Lots of Deadly Weapons. This game provides you with an array of weapons. The choice of your weapon will directly affect your chances of winning. As such, you must choose wisely!
Numerous Vibrant Levels. The game features numerous levels with different terrains. You will have to adapt your strategy according to the terrain.
Upgrade Your Weapons. This game provides an opportunity to upgrade your weapons. The better the quality of your weapon, the higher your chances of winning.
A Bustling Community. This game has a vibrant community of players. You can share your experiences and get gaming tips & tricks.
Simplistic Graphics and Super Immersive Sound Systems
The game's developer ensured that the graphics are as simplistic as possible. This simplicity was on purpose as it is meant to make the game more immersive. You will focus more on the gameplay rather than being distracted by the graphics.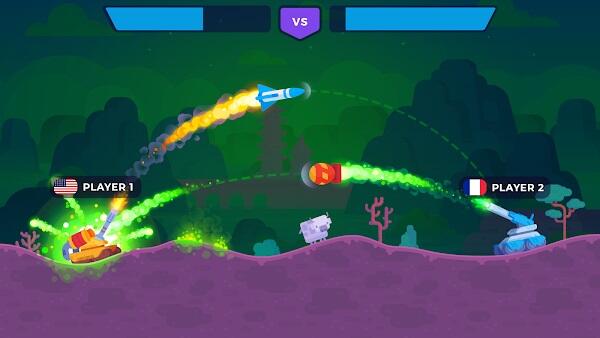 As for the sound system, it is one of the best that you will find in any game. It perfectly complements the immersive gameplay. You will hear the explosions and the tanks' engines' undiluted sounds.
Tank Stars APK Download
If you have to access high-powered tanks without spending a dime, you should download Tank Stars APK premium. This is an improved version that features these outstanding characteristics:
Tank Stars APK Unlimited Money + Diamond. This game is all about money. You will need a lot of money to buy the best tanks and weapons. This APK provides you with an unlimited supply of in-game currency.
Tank Stars APK Free Shopping. This game features a store where you can buy tanks and weapons. However, the items in the store are quite expensive. This APK allows you to make free purchases in the store.
No Ads. This Tank Stars APK free download provides a hassle-free gaming experience. You will not be bombarded with annoying ads while playing the game.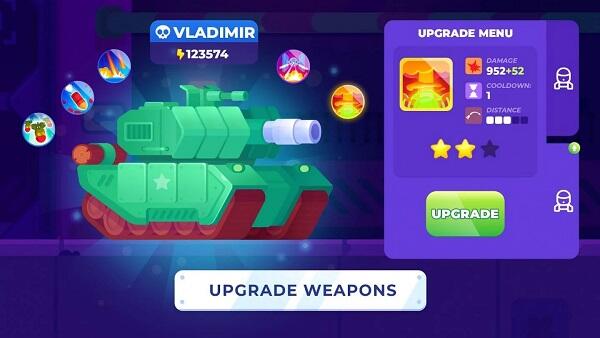 Improved Graphics and UI. The Tank Stars APK comes with better graphics for an overall improved gaming experience.
Conclusion
This game is an excellent option if you are looking for a challenging and engaging multiplayer game. It has many tanks that you can use to engage in battles. You can also upgrade your weapons to increase your chances of winning.
The graphics are quite simplistic, but they do not take away from the game's overall appeal. The sound system is also top-notch and creates an immersive gaming experience.
If you want an edge over other players, download Tank Stars APK premium unlimited money + diamond. This APK allows you to make free purchases in the store.