Download Bouncemasters APK and enjoy this simple arcade game. Help a tiny penguin reach as far as possible by batting it away, and dive into the wacky gameplay.
About Bouncemasters
Bouncemasters is a 2D arcade game that is simple to play and comes with a wacky storyline. You must bat a tiny penguin across the game to help him reach as far as possible. To achieve this weird mission, you must control a polar bear holding a baseball bat. You will get more weapons to hit the penguin even further as the game progresses, and win coins for more upgrades.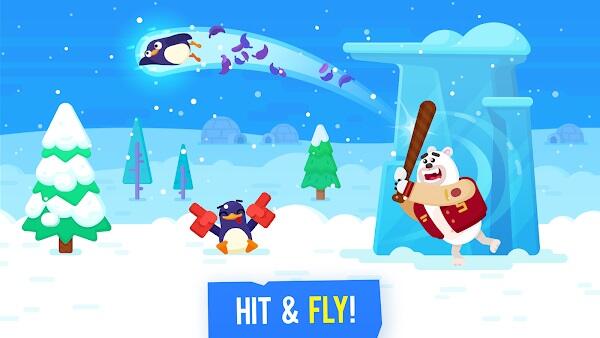 Bouncemasters has a simple gameplay and control system that anyone can get the hang of. You must tap the screen at the right time for the penguin to move across the screen. Once the penguin is airborne, you need to tap the screen again so they can plummet and bounce on the different elements on the screen. The penguin will bounce off the seals, snowmen, walruses, and mushrooms to reach its goal.
While playing the Bouncemasters game, you will earn a good number of coins, depending on how far you go. The coins improve different features and upgrade the penguin to go even further. You can also use the coins to unlock new weapons like magic hammers and shovels, giving you special skills.
Bouncemasters is a fun and engaging arcade game based on a unique gameplay. The game offers excellent visuals and a wide range of settings to enhance gameplay. The characters are also really charming and make the game even more fun.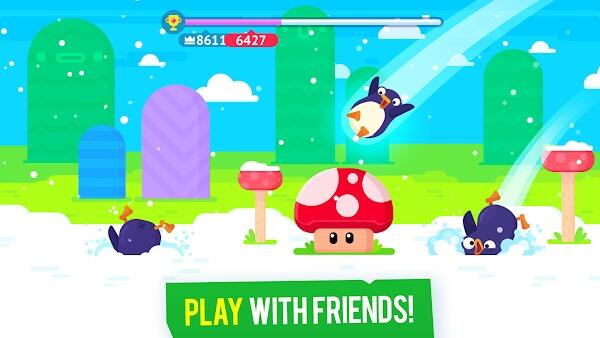 Bouncemasters is offered by Casual Azur Games and was first released on the 15th of September, 2018.
Interesting Gameplay and Storyline
Dive into the North Pole to enjoy the Bouncemasters game. The game is the perfect option for relieving stress and engaging in your free time. It is set in the Artic, where you can see polar bears and penguins, with cold white snow with icebergs. Go on an adventure in the North Pole and enjoy the gaming experience.
The story is based on a penguin who saw a pretty lady penguin located far away. He wants to get to her quickly, but he can't fly and also doesn't have any mode of transportation. But lucky, the penguin has a bear friend in the Artic that can help him get there by hitting him with a bag. When he hits him with the bat, he will fly across the game and get to the lady penguin he has a crush on.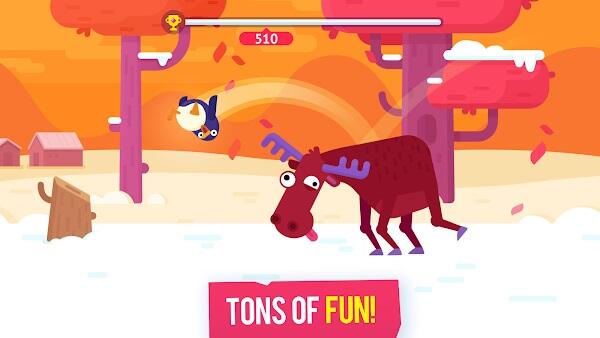 It's important to learn how to land when playing Bouncemasters. The penguin won't get directly to the penguin with just one hit, so it's up to you to help him bounce off different animals like the belly of seals, reindeer, and more, to continue his journey.
When you first start playing Bouncemasters, you might make the wrong landing and fall. As you play, you can learn more about how to fly and land and stop your penguin from falling to the ground all the time.
Upgrade Your Penguin for More Fun
As you play Bouncemasters, you will gain coins in each round. Collecting as many coins as possible while playing is important because these will come in handy later. So, you should pay attention to it along with your landing.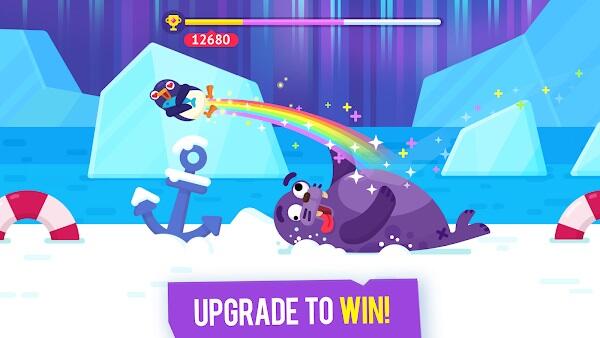 In any game, money can help you increase your chances of winning. You can upgrade your penguin and your bear with the collected coins. Bouncemasters allows you to upgrade your penguin in terms of power and speed. With more power, you can move your penguin to a far place. Speed also helps you go faster and reach the end. You can also increase your recovery. This shows how fast the penguin can recover to continue the game.
You can also upgrade your polar bear as this will increase the flying distance of the penguin. You can upgrade your bear's shot. It is also possible to buy some weapons for your bear, like a giant lollipop or shovels. In Bouncemasters, you can participate in the daily missions that help you earn even more coins. Also, you can log in every day to keep your streak and get more coins.
Remember that when you're playing Bouncemasters, you'll have to deal with many advertisements. The ads appear regularly but won't get in the way of your game experience. Also, you can watch the ads in return for coins and diamonds in the game. If you want to upgrade your characters, you can do so after watching the offered ads.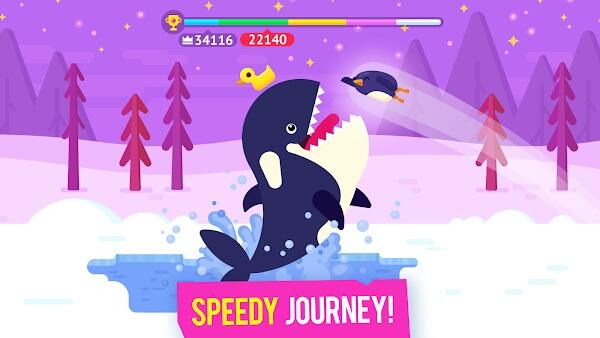 Another highlight of Bouncemasters is the multiplayer option. If you're tired of playing alone, you can invite your friends to play with you. Whoever has the highest score will win the game. You can defeat your friends in a fun game of Bouncemasters.
Graphics and Design
You can look out for bright and colorful graphics when playing Bouncemasters. The graphics and animations are humorous, like Disney cartoons, and have seamless animations that make you feel like you're watching a movie.
The developers did a great job with the physical motion and the timing of the sound effects. Whenever the penguins collide, they make weird cries. You can also hear the sound effects whenever the penguin falls or flies over the Arctic.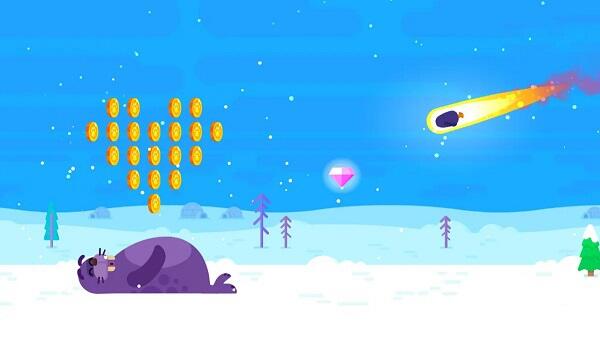 Bouncemasters also features cartoonish graphics and designs. You can see the icebergs behind you, with items like an anchor in the Artic or the trees and huts in the background. You will also see a mushroom and a meter at the top of the screen that shows you how good you are. Whenever the penguin bounces on a moose or other animals, it leaves behind a trail of a rainbow or shining light.
Conclusion
Bouncemasters is an engaging game that will appeal to anyone who wants a fun game in their free time. The gameplay is pretty simple; anyone can play it by tapping the screen. You can win coins as you play and use that to enhance your penguin and bear.