Download Merge Master APK latest version and engage in a game of agility and wits. You must merge different objects to form monsters and defeat your enemies.
In-Depth Description of Merge Master APK
Merge Master APK is a game of strategy and puzzles. The game has a dinosaur and a warrior theme.
The app is lightweight and optimized to ensure that you get the best gaming experience. However, the game features ads that can be obstructive. Fortunately, you can remove them using in-app purchases.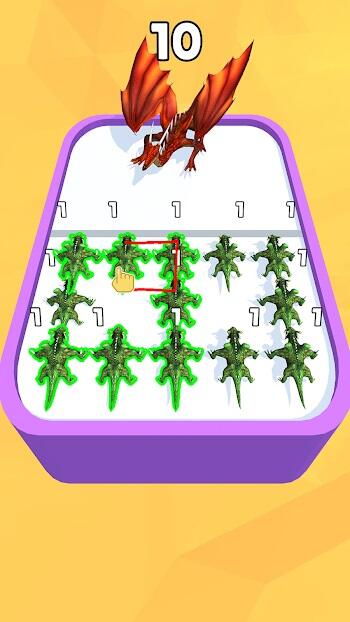 Overall, this game is quite mind-engaging. It will jog your memory and reflexes to keep you engaged & super entertained. It works smoothly with Android 5.1+ devices.
Highly Immersive Gameplay
The game's objective is to merge dinosaurs or warriors of the same type to form new and more powerful creatures/objects.
Your enemies will appear in the form of other creatures, such as monsters, dragons, Trex, and other dinosaurs. Defeating these adversaries will not be a walk in the park!
The game has simple graphics, but it is still an addictive and engaging game. The controls are straightforward.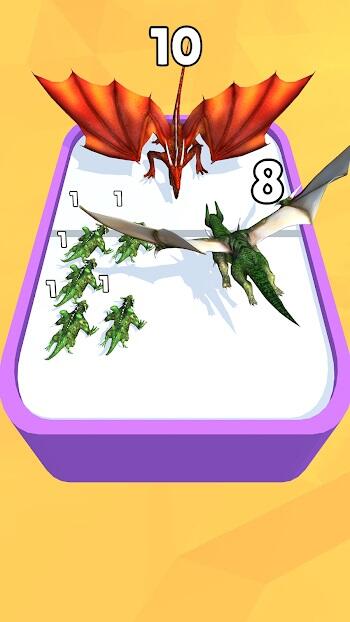 You just tap on the screen to merge two objects/ creatures. The new object formed will be more powerful than the two individual objects. You can keep merging the same objects to form even more powerful creatures.
There are multiple levels in the game, and each level will have different objectives. You must complete the objectives to progress to the next level.
Fast Game Tempo
The appearance of your enemies will be announced by a roar. You must act fast and merge the required number of objects before the monsters reach you. The game tempo is quite fast, and you must think on your feet to progress in the game.
You can use special powers to ease your task of merging objects. These powers will help you to merge multiple objects at once.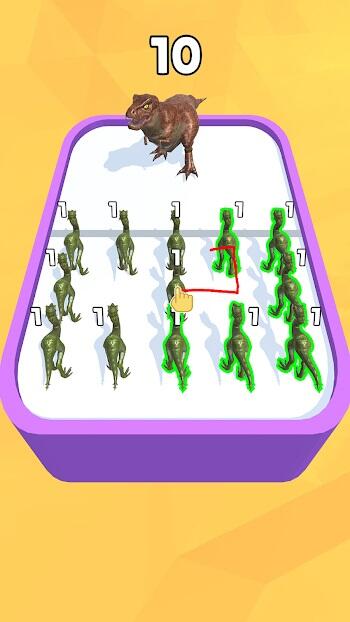 You will have to use these powers wisely as they are limited in number. You can earn more special powers by completing levels quickly or by watching video ads.
Additionally, the game will always leave you in suspense. You will want to know what happens next, or who the next enemy will be! The difficulty level also keeps on increasing as you progress in the game, which makes it more challenging.
In some instances, the enemy will possess unpredictable powers. You must use your discretion and form the right strategy to beat them. They can even be 2 or 3 at the same time!
Destroy the Boss!
The ultimate objective of the game is to reach and destroy the boss. The boss will have a lot of health, so you must be very strategic while attacking him.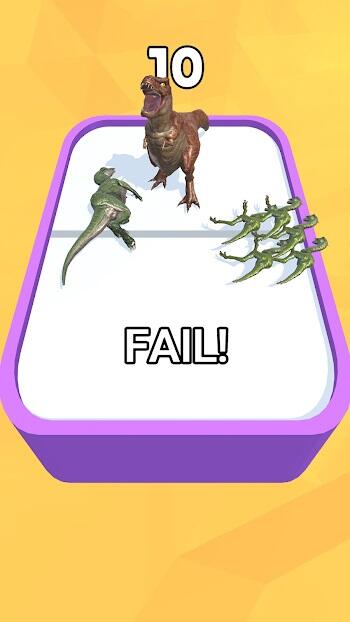 You can also unlock more powerful animals to attack the boss. Each animal has a unique power that can help you in defeating the boss.
Outstanding Features of Merge Master APK
Be Strategic! While the game is about merging objects/creatures, you need to think before acting. For example, if you have more than 2 opponents, it would make sense to merge items into two medium-sized dinosaurs than one large one.
Amazing 3D Graphics. This game offers well-thought-out graphics that will keep you engaged for hours. You will have a single plane-like platform where you will be merging your creatures. The environment and the creatures look quite real.
Be the 1% Players to Merge All Animals. Only 1% of players manage to merge all animals and reach the final boss. Can you be one of them?
Unlock More Powerful Animals. The game starts with low-level creatures, but as you progress, you can unlock more powerful animals. You will have an army of these animals to help you in your battle against the boss.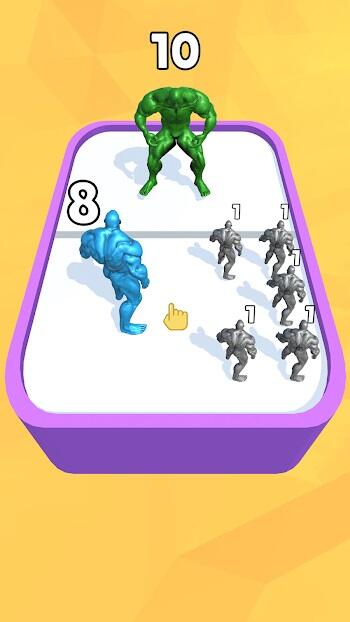 Ideal for Everyone. This game can be enjoyed by people of all ages. The simple gameplay and graphics make it an ideal game for everyone.
High Replay Value. The game has high replay value since you can always try to improve your score. There are many strategies that you can use to progress in the game. You can also watch video ads to get special powers that will help you in your task.
Merge Master APK Download for Android
The Merge Master APK download unlimited everything is an improved version of the original game. It has added features that increase the thrill and fulfillment of the gameplay. Here's why this will leave you asking for more game time:
Merge Master APK Unlimited Money and Gems. The Merge Master APK 2022 provides you with numerous resources to buy anything that you want in the game. You will no longer have to wait to earn or watch video ads to get them. J
Merge Master APK unlimited everything. This game has no restrictions whatsoever. You can play any level you want and use any animal/object to merge.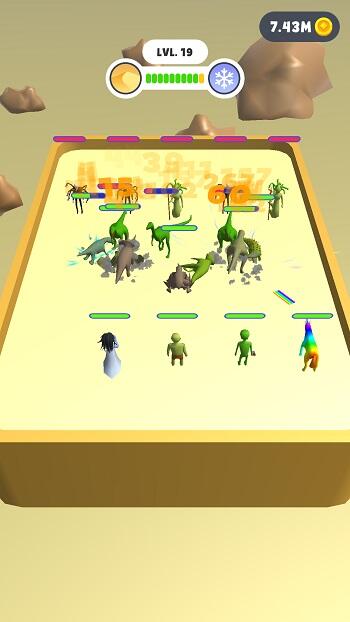 Merge Master APK Free Download. You can get this version for free from any third-party website. Just click on the download button and start playing the game!
No Ads. The Merge Master APK English version provides an uninterrupted gaming experience since there are no ads between the gameplay.
Merge Master APK Download Unlimited Money
To download this superior game, you should follow this detailed guide:
The first step is to identify a source from where you can download the Merge Master APK file. You can find many websites that offer this file for free. Choose a website that is reliable and has good reviews.
After you have found the source, click on the download button to start downloading the file. The file size is small, so it won't take much time.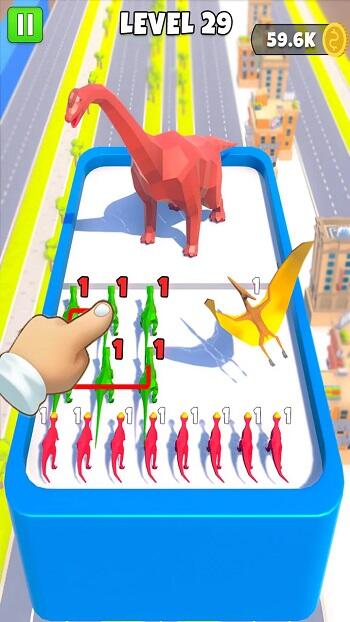 Once the download is complete, go to your device's storage and locate the file. Tap on it to start the installation process.
During installation, you will be prompted to allow certain permissions. Grant all the permissions and wait for the installation to finish.
Conclusion
Merge Master APK that offers many benefits. With this, you will get unlimited money, gems, and everything.
You can also play any level you want and use any animal/object to merge. Download the game now and enjoy!