Download Stickman Revenge 3 APK and enjoy the return of the stickman game franchise. Fight enemies, earn gold coins and take the stickmen on this exciting journey.
Brief description of Stickman Revenge 3
The stickman franchise is back with this action-packed game where you take control of your favorite stickman and other characters to defeat their enemies. This endless runner game gives you the best experience of playing as a ninja stickman; your main job is to avoid obstacles, fight enemies and pick up gold along the way.
Stickman revenge 3 was released on the 7th of July, 2016, by Bravestars games. It is rated T, meaning teenagers and above can enjoy playing this game as it contains violence and blood or gore themes. It has seamless gameplay and easy controls anyone can use. All you have to do is tap the buttons on the screen to jump over obstacles and attack enemies that come your way. Plenty of obstacles come your way, so the timing of your jump is crucial, and the timing of your sword attacks is essential so you can perform double kills. Once you get used to it, you will play this game easily.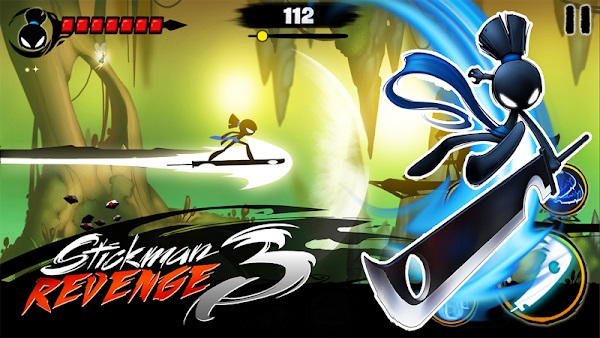 The game also has multiple bosses that appear from time to time during your run. Defeating these bosses earns you rewards like gold, stamina and health points and lets you advance in the game.
Stickman revenge 3 is a fun, action-packed game with endless play so that you will have a long way ahead. The dynamic game offers different abilities and new characters in addition to the stickmen from previous versions that keep you engaged. The game also has vivid graphics.
Fun gameplay and concept
Stickman revenge 3 is an endless runner action game where you take control of any one of the six playable stickmen available in the game. The playable characters include Leo, Kira, Jitsu, Reaper, Rocker and Mager, each with different colors and unique weapons. Your job is to keep running, dodge obstacles, defeat enemies, and grab as many gold coins as possible.
It starts at a decent pace, but as you keep running, the game speed increases, and there are more obstacles to dodge and more enemies to defeat. This isn't as easy as it sounds as enemies don't just run at you; some of them hide and surprise attack you, so you have to be ready for enemies from any angle. The good news is that the more you run, the more gold coins you pick up, and they can be used to purchase items and upgrades in the store to develop your stickman characters. Note that you can buy new characters in the store, and before purchasing them, you can test whether they'll fit your style of play.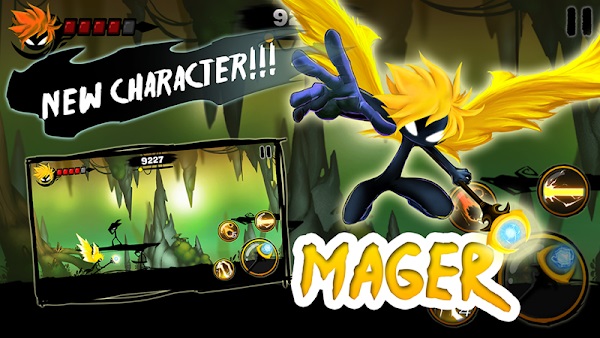 Stickman revenge 3 makes use of pets. These pets can be used as you run to help you fight enemies and retrieve gold coins you miss. These pets are unlocked as you progress in the game, and each pet has its unique abilities and attack styles that can be upgraded. Choosing the best pet to accompany you on your run makes the gaming experience easier for you.
Stamina points are used in the game. These points are vital as they are required to be able to go on runs. Ten stamina points are made available in the game for free; as you progress, they are replenished. You can also purchase stamina points from the store in exchange for your gold coins or use your real money to buy stamina points.
Stickman revenge 3 has many levels. There are main quests and also daily quests that keep players engaged. Completing these quests earn you free rewards like gold coins that can be used to purchase different upgrades.
The stickman revenge 3 download is available on your smartphone device.
The game features to look out for
As you play Stickman revenge 3, you can look out for different fun features that will give you a better gaming experience.
There are two new characters in the continuation of the stickman revenge franchise, and as you advance in the game, these new characters can be unlocked and available for use.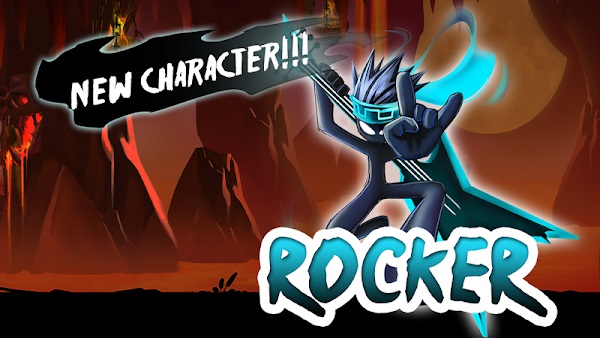 Pets are companions that are summoned by the stickmen that help while you run. These pets can be used to attack enemies and also retrieve the gold coins you miss as you run. There are six pets available in this game, and each has its unique ability.
The game has seamless gameplay and straightforward controls that anyone can use. The game's control system is very clear, as all you are required to do is tap the screen to perform jumps and attacks. The gameplay differs from stickman revenge games as there is an automatic movement, and you don't have to worry about moving the character alone.
Upgrade any of the characters you use by constantly playing, earning gold coins and purchasing these upgrades, which are available in the store/
These are vital in the game as they are required to start each run. You cannot play without any stamina point, so if you run out of them, you can purchase them using the gold coins you have or using your real money.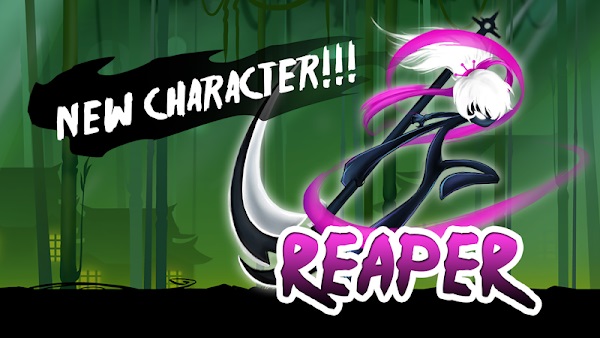 There are more exciting features that you can enjoy, download revenge 3 and enjoy a fantastic gaming experience.
Tips and Tricks
Before you start playing Stickman revenge 3, these tips and tricks will make the game easier for you. For one, make sure you always summon pets as they always help in retrieving coins that you miss and they also help you battle enemies. Also, make sure you never run out of stamina points by purchasing with your gold, so you'll keep playing. Also, since its an endless runner game, you should focus on your timing as knowing the right time to jump helps you dodge obstacles better.
Conclusion
Stickman revenge 3 is a fun game that will keep players engaged. Although it is endless, there are lots of upgrades and abilities that you can use to get the most out of your gameplay.