Download Stickman Party APK and play dozens of fun games alone and with up to four players. Play classic mobile games with a twist in this multiplayer game.
Stickman Party
Stickman Party is a mobile arcade game that is designed to let friends play together and enjoy multiplayer games offline. The game makes use of stickmen to simulate many different games and includes up to 40 games for players to choose from.The game follows a simple format with easy-to-understand rules so that anyone can play at any time without a hassle. Stickman Party is a game that is constantly being updated so that players can continue to enjoy new features, games, and upgrades.
Game description
Stickman Party offers players a collection of arcade and classic mobile games that can be played either in single-player mode or local multiplayer mode. There are games for only one player, games for two players, games for three players, and games for four. Four players are the multiplayer limit on Stickman Arcade.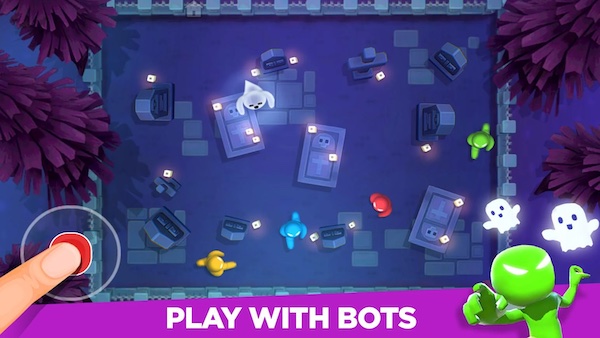 The multiplayer function is local multiplayer which means that players can play on the same device. When you start the game, you will be met with different options for games you can play and, for the games with multiplayer options, how many people you want to play with.
Each of the games featured in Stickman Party follows simple rules and an easy-to-play format as the goal of the game is not to be challenging but to be enjoyable for a group of friends. Therefore, each of the games starts with simple instructions that will be easy to follow.
Stickman Party is advertised to be suitable for couples, siblings, or friends. The easy-to-play games feature easily recognizable classic mobile and arcade games, but Stickman Party puts a twist on some of them. This way, players are not bored when they are faced with a game that they are familiar with. Stickman Party offers a gaming experience that is not too foreign but has a slight enough difference that players can get something new.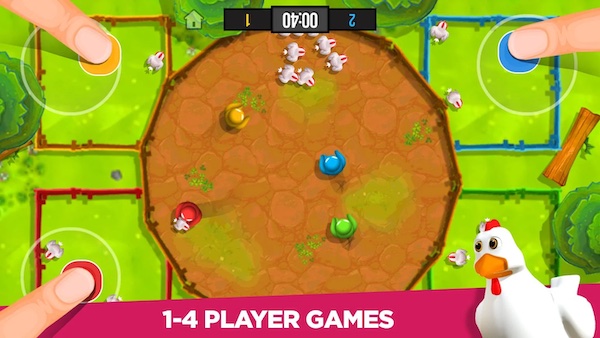 It is not compulsory to play Stickman Party in multiplayer mode. Many of the games featured on this mobile app can be played in single-player mode and will still be just as enjoyable. Games that are more suitable for multiplayer modes like racing or fighting games can still be played and enjoyed by a single player.
Features of Stickman Party
Stickman Party includes a lot of fun and exciting features that make the game stand out as a fun group activity. Here are some of these features.
Local multiplayer
As mentioned earlier, the local multiplayer is one of the best features of Stickman Party. A local multiplayer game lets players connect and play together without a network connection. This makes multiplayer gaming accessible even when people don't have an internet connection to play with. Local multiplayer also lets players game together on the same device. For local multiplayer sessions of up to four people, it would be advisable to play the game on a tablet instead of a mobile phone.
The local multiplayer lets people play either alone, in pairs, or in groups of three or four. This range of multiplayer options means that even more people can play together than if it was just a two-player game. The game is entirely offline, so an internet connection is never a problem for any players.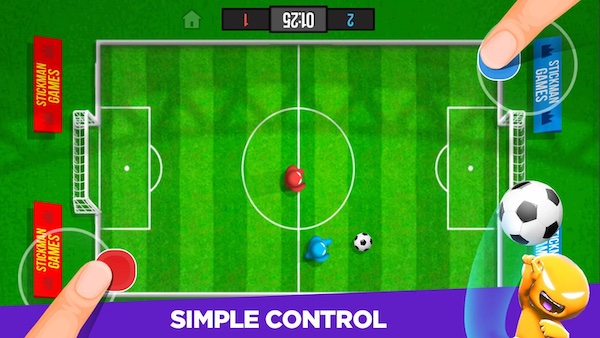 Simple gameplay
Stickman Party boasts incredibly easy-to-understand gameplay that makes the game suitable for all kinds of general audiences. With Stickman Party, you can enjoy gaming with anybody from your partner to your siblings and friends. The rules of each game are explained at the beginning of the game, but each game functions with a simple one-button operation that works with only one touch. No matter what game you are playing, as long as you understand the objectives of the game, you will be able to play without any problems.
Stickman Party does not require any level of expertise or past gaming experience in order for people to be able to engage with the game. Because the purpose of the game is to bring friends and family together, each game is not too complicated to play and understand.
Up to 40 games
The collection of games offered by Stickman Party is another great feature of the game. Stickman Party features all kinds of games with unique rules included to spice up the typical games that we know and love. The goal of the game is to make it accessible to all kinds of people, which is why they have included classic games like soccer or car racing games. The games are usually competitive arcade-like games that can be either single-player or multiplayer. Some other games included in Stickman Party are open arena battle games for up to four players, running games like races, battling it out with tanks, battles at sea, and many more.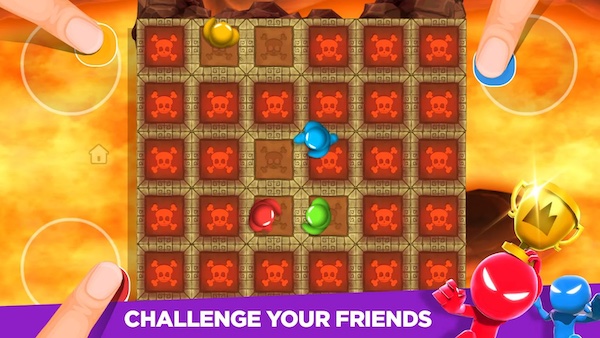 Stickman Party also includes fun mini-games that are regularly added and changed for a fun change of pace besides the regularly scheduled games.
Wacky stickmen design
The fun and silly design of the stickmen that you control for every game on this app is another great feature of Stickman Party. The stickmen come in different colors and have a simple yet charming design. Watching the stickmen engage in all the different types of games featured on the app is a fun experience that adds to the casual atmosphere of the game. The stickmen have a vibrant and playful look that lets players know that they are in for a fun time no matter what game they engage with.
Conclusion
With Stickman Party, people can enjoy all kinds of games without worrying about an internet connection. Players also do not have to worry about whether or not they are good at the game, thanks to the simple gameplay that makes it easy for anyone to enjoy Stickman Party.
It is a fun and easy game that is great for casual settings with friends and family.