Download Stickman Legends APK for an awesome gaming experience in this action-packed game with great graphics and role-play. This is a great way to curb boredom!
About Stickman Legends
Stickman Legends APK is a free battle game. It combines RPG(Role-Playing Game) features with PvP(Player versus Player) features to produce an amazing action game. Think of the most creative monsters ever made and envision challenging battles; that's what Stickman Legends brings to the table.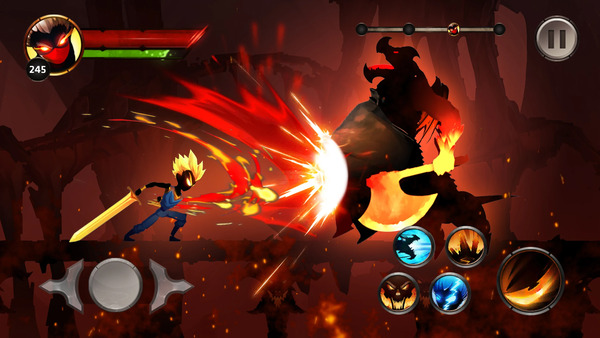 Stickman Legends is a stickman game in which you play the role of a ninja battling enemies. The enemies include zombies; you can conquer them using shadow fight techniques. In this game, you represent light trying to overcome the dark side. Do you have what it takes?
This RPG game is powered by ZITGA, a gaming studio based in Vietnam. It has a rich storyline, and from the start to the end of the game, you can tell it's not your average fighting game. You can play online or offline, but the online mode is more because you can play PvP games with your friends no matter where they are.
Features of Stickman Legends APK
Stickman Legends is a fun game with unique features that ensure a blissful time for players. These features include:
Good Graphics: Compared to some battle games, Stickman Legends has it good in the graphics section. The 3D and HD graphics of the game are quite attractive. In addition, the designs are detailed and well-made.
Sound Effects: The clang of metals and the scream of monsters as they die; these sounds make the game even more thrilling than it already is.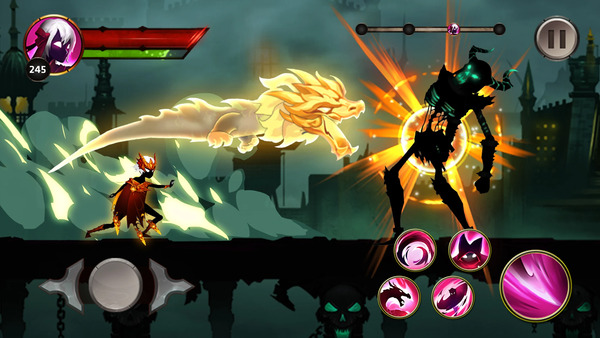 Replayability: When you die, you get to replay your entire game from the start.
Warriors: In Stickman Legends, the warriors are the main characters. They have a classing system that includes Assassins, Archers, etc. Each character has a skillset special to it. To tap into the full power of your character, practice using the skills available. Stickman Legends characters include Lion-Hearted Swordsman and Powerful Mage.
Weapons: This will help you get further in the game. They range from low-power weapons to god-level weapons.
Although it's a great game, Stickman Legends has relatively simple features and a gameplay that is just as uncomplicated.
Journey Into The Gameplay
Stickman Legends is based on light versus darkness story. Evil forces are trying to destroy humans in a battle against warriors on the side of light. As night falls, a war begins in the shadows created by night. You must triumph to keep humanity safe from these monsters.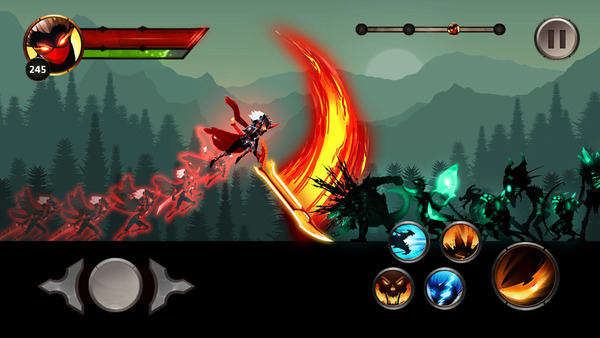 In Stickman Legends, there are five difficulty levels and four game modes. The difficulty levels are Normal, Hard, Extreme, Nightmare and Hell. The more difficult a level is, the more dangerous the monsters are, and you'll need stronger weapons to prevail.
The four game modes are Classic, Infinity Tower, Trick Game, and Time Attack. Classic and Infinity are classic modes that feature normal Gameplay. In Time Attack, you have to race time to complete your game mission. The skills and other game features are turned upside down in Trick Game mode. It's quite an unpredictable game mode. The surprises there will keep you hooked.
Stickman Legends is available online and offline. In the offline game, the monsters available are limited. Also, you cannot play Player versus Player games because of the absence of an internet connection. Overall, it's safe to say that the game is impressive.
Perks of Playing The Stickman Legends Game
Stickman Legends provides an easy way to get started with RPG games. It does not take up to 200MB of space on your device. Also, it's pretty easy to get the hang of it once you play a couple of times. Some of the pros of playing this game are: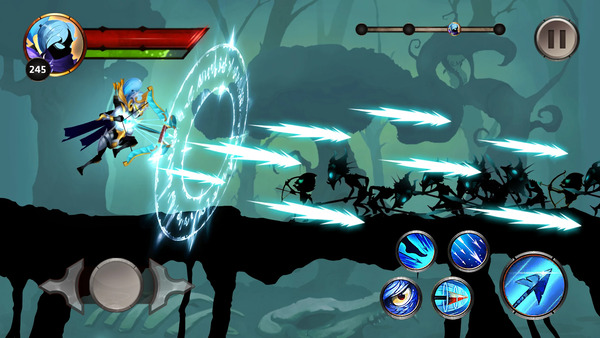 Role-Play Various Stickman Shadow Fighters: Collect the Stickman Legends characters and use any of them in your shadow fights. Train your characters in martial arts to help them fare better in battles. The shadow fighters have interesting names; Bernald the Mighty Dungeon Guardian and Hason the Shadow Warmaniac. With names like these, one can trust that there is positive potential.
Lots of Powerful Battle Skills: Keep customizing your warriors with the upgrades in the game. Collect powerful weapons and improve their skills, so the monsters don't win!
Epic Fights: The shadow battles are epic, especially since you can decide how the fight goes. Put in your best as you fight these evil bosses and forces.
Global Stickman Legends Ranking: Climb the leaderboard by keeping your scores high, so you rank above other players. Lead your warrior to victory against the enemies and other players!
You Can Play Anytime: Stickman Legends has online and offline play modes, so you can play the game anytime and anywhere. An Internet connection does not limit you. If you ever find yourself in a place without a stable connection, you can still escape boredom through the offline game.
Free To Play: Stickman Legends is free. This is quite impressive for a difficult game with amazing features and Gameplay. You get a variety of game modes and levels for no fee whatsoever.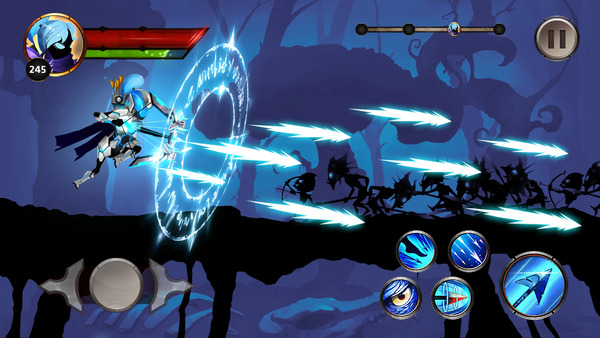 This game does have its cons. The good far outweighs the bad, though, so it's still a recommendable game.
Conclusion
As stated earlier, Stickman Legends has its cons. The difficulties in this game might be attractive challenges to some, but for new gamers just waiting for a quick game, this may not be the case. In addition, the limitations of the offline game create a wide gap between it and the online game.
Simply put, people who play the offline game will not get as many game perks as those who play the online game. However, the online game is an unforgettable experience.
Stickman Legends APK unlimited everything max level is available on Android and iOS devices. This is a good one to try if you've never played a battle-action game. You can even avoid most difficulties by playing the Normal difficulty level. It's not as hard as the others. You can play that while learning the game's ins and outs.