Download Space Marshals 3 APK and start your misadventure in outer space. The exciting sequel puts you on the side of marshals against all human and extra-terrestrial criminals.
Description of Space Marshals 3
Space Marshals 3 is an exciting, action-packed game that takes you on a fun misadventure in outer space. You can join the Space Marshal crew to fight against criminals in space, put your boots on, get your weapons, and start hunting. The game has a fun story driven by action, with a lot of focus on tactical and stealth combat. Although it's the third installment to the Space Marshals series, you don't have to check out the first two games to enjoy it fully.
Space Marshals 3 was developed by Pixelbite and released on the 27th of October, 2020. It is rated for teenagers, with violence and blood content. The gameplay starts with an interesting storyline in the outskirts of the galaxy.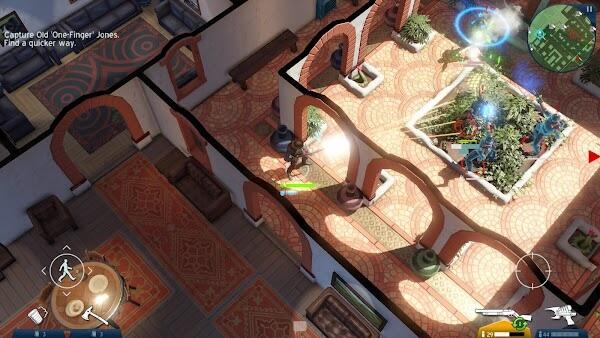 First, a lonely miner will come out of a pod and face a crazy man screaming, 'Marshals.' Then, the miner is dragged inside, and his manager tells him to stop yelling. The beginning of the Space Marshals will keep you hooked with its storyline, and the action-packed gameplay will keep you playing.
Fluid Controls and Fast-Paced Combat
The story of Space Marshals 3 follows Marshal Burton and the entire Artemis crew when they come back from a long mission. When they get to the Space Marshal outpost, they don't get any response, and as they get closer, they realize that something wrong has happened to the post.
Criminals have taken over the base, and your mission while playing is to take them down. Space Marshals 3 offers fast-paced and fun combat and gameplay. When you first start playing, you get a primary and secondary firearm and two types of throwable equipment. This will help you kick off the exciting gameplay and fight against enemies.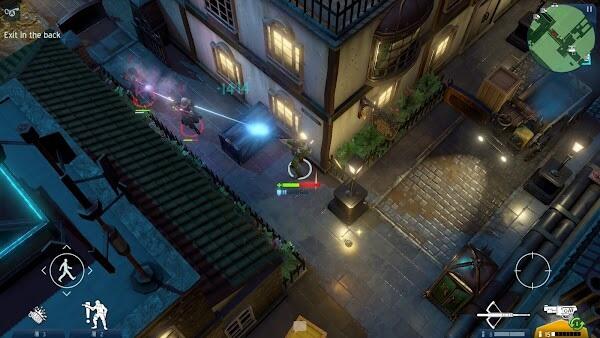 Space Marshals 3 has easy and fluid controls for anyone to get used to. The left side of your screen acts as a joystick to move around with your character; on the right, you can fire against enemies. There are also two buttons you can use to switch your weapons instantly and tap them to reload.
The controls and gameplay are pretty smooth and exceptional.
Exciting and Forgiving Gunplay
Space Marshals 3 is focused on combat and gameplay, and you can expect the developer to do a great job with it. There are enemies everywhere on the app, which you can take out with open combat or stealthily. The stealth mode is simple but effective, and you can kill many enemies without pulling the trigger. In addition, the body disappears whenever you kill an enemy, so you don't have to hide them.
There are different ways to attack each level while playing Space Marshals 3. Also, whenever you shoot, the enemies hear and come to kill you, making exploration and replayability an important part of the gameplay. All criminals have different weapons to use to kill you, so you must also run from cover to cover while trying to kill others.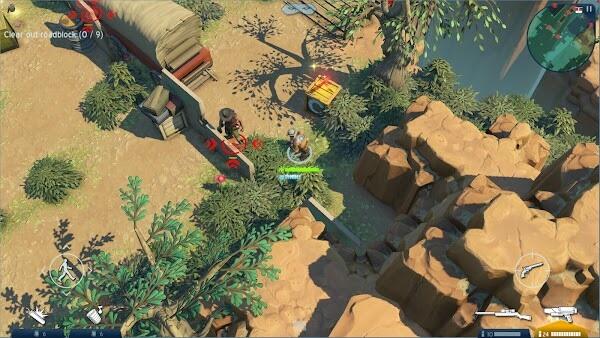 After you clear out all the criminals, Space Marshals 3 is set in the Lone Doe Outpost. The Marshals focus on what went wrong and who is behind the criminals attacking their main post. When you complete the mission, you get one of four different guns and might have to replay the level to get all the other guns.
Also, if you take damage during a gunfight or you're spotted in stealth mode, you get a bad rating and might have to play again. However, space marshals 3 has forgiving gameplay since it allows you to play levels again until you get the rewards and weapons you want.
Explore the Galaxy
One highlight of playing Space Marshals 3 is the galaxy that you get to explore. The game features impressive graphics, with a vibrant and attractive alien world for you to explore. It is designed with a cartoonish style that distinguishes it from other games.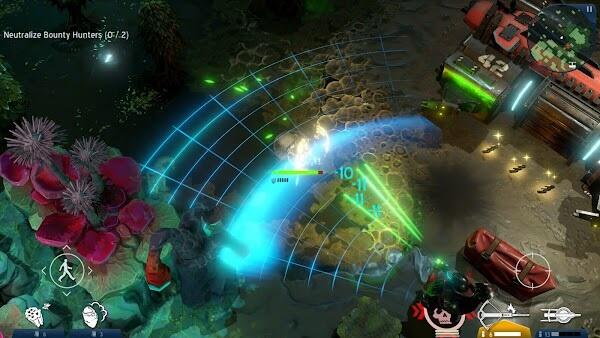 As you play Space Marshals 3, you can enjoy listening to the soundtrack as you play. The game's map offers different locations and secret paths to improve your path and gameplay. Although the music isn't memorable, it sets the tone and makes you feel like you're in a western space scene.
The first two missions you play on the Space Marshals 3 are free, but you'll have to pay a small amount. This means you can try out the game, and if you like it, you can \spend more to play.
Game Features on Space Marshals 3
There are different features to look out for a while playing Space Marshals 3. The game offers these basic features:
Enjoy Tactical Combat: You can use the environment you are playing in as leverage in Space Marshals 3. There are different places to take cover and flank enemies while avoiding getting flanks. You can also use distractions, flash bangs, smoke grenades, and traps.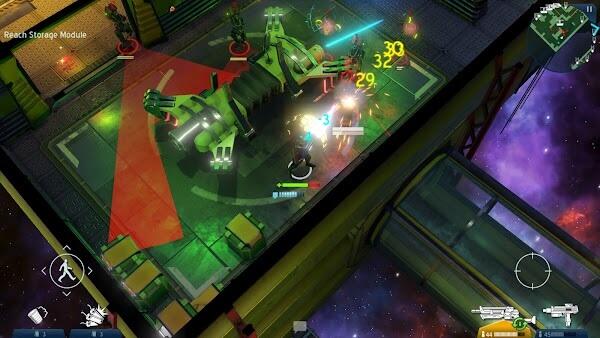 Wide Range of Weapons: Choosing your weapons and gear is a large part of your tactics when playing Space Marshals 3. Aside from your grenades and body armor, you can access single-handed and two-handed weapons. You can also get silenced, bouncy, loud, small, big, and beam weapons.
Stealth Mode: Space Marshals 3 features a stealth mode, so you don't always have to run into the enemies' base guns a-blazing. You can use distractions to single out opponents and covertly reduce the enemy numbers with stealth takedowns and silenced weapons.
Chapters Sold Separately: Each chapter of Space Marshals 3 is sold separately with no other in-app purchases. You can try a few levels for free and then decide if the game is right for you.
Conclusion
Space Marshals 3 is a fun and action-packed game set in space that will appeal to all players that enjoy intuitive, fast-paced gameplay. The game is a blast to play, with hints of comedy in the gameplay and useful stealth. The highlight is the gunplay, and the replayability makes it more fun.