Download Slaughter 3 APK to fight criminals of many sizes and different characteristics. Equip your team, choose weapons and stop all of them before they escape.
All You Need To Know About Slaughter 3
Slaughter 3 is an interesting prequel to the slaughter 2 game, which has pulled a massive number of active players because of its awesome gameplay. Slaughter 3 is better than the second version with some tweaks you'd enjoy. It was launched by Ray Spark, reputable for top-notch shooting games. It was released on September 14, 2019, but has grown popular. It is available for Android, Microsoft Windows, and iOS devices.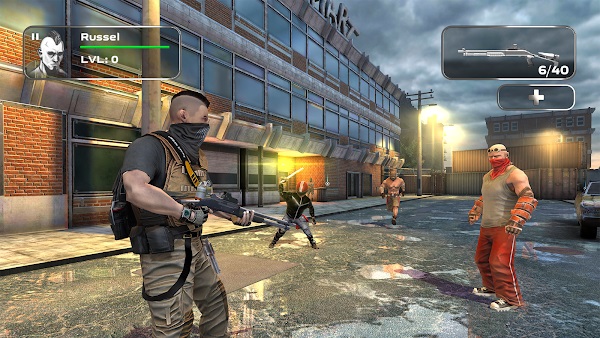 Slaughter 3 lets you enjoy the power of precision shooting with precision on dangerous criminals. It is a third-person game where you have to showcase your gun handling skills. It has an effective storyline that builds up the mission of the entire game. This game tests your strength, ability to survive alone, work as a team, and ability to shoot with precision as you aim at criminals. Feel the heat and pressure as you enjoy this interesting shooter game.
Storyline
The game revolves around the protagonist, Russell, who has played a significant role in the game series since part one. His current mission is to locate a hidden city, a prison, that houses the world's most dangerous criminals who have been sentenced to life imprisonment. This hidden city has existed for years, far away from the rest of the world. The crimes became very angry over time with such harsh segregation and imprisonment. Their game plan was to find a way to break through the bars that bound them, destroy the prison, and run for it.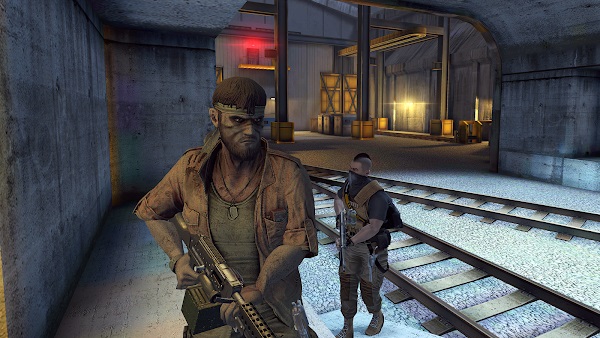 Fortunately for them, the prison walls broke through after long planning. Unfortunately, as the walls gave way, the prisons ran wild, causing an uproar and slaughtering the security guards and officers. The uproar rose to the point that local inhabitants of the hidden city fled for safety. Your missions, as Russell, are to get there, fight off dangerous criminals, and seek for any wounded soldiers that may have survived. Your best friend is also part of the soldiers to be found.
Gameplay
Here, you are faced with fierce criminals who aim to kill you. All you have to do is not only survive but kill them as well. This requires being with a gun always. You can select or pick them up and hunt your enemies. Many of them require you to move with precision, watching your every move, your front, your sides, and even your back. The enemies may lurk around the corner, looking for the perfect opportunity to pounce on you.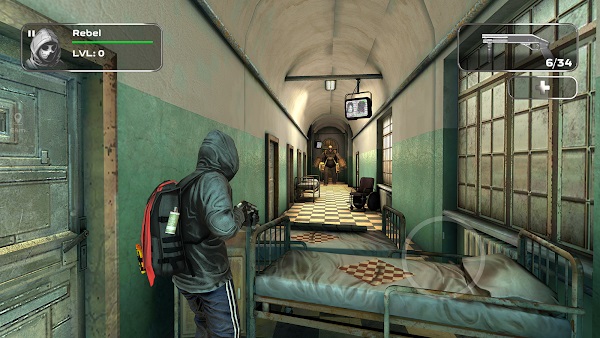 Moreover, the controls are easy to control, allowing you to move easily and dodge the attacks of your enemies. You can perform a wide range of activities, make movements, and shoot simultaneously. It could be impossible to face these criminals all by yourself. Fortunately, other mercenaries have the same mission as you. You will interact with them, learn more about them, and cooperate to win the war against these fierce and dangerous criminals.
Weapons
The most determinant factor to winning this war is the type of weapons you have in your possession. These weapons have strengths and weaknesses, as some may take longer to completely kill an enemy. Moreso, skills are important in handling weapons of different kinds, but if you are a soldier, you have the necessary skills to handle them.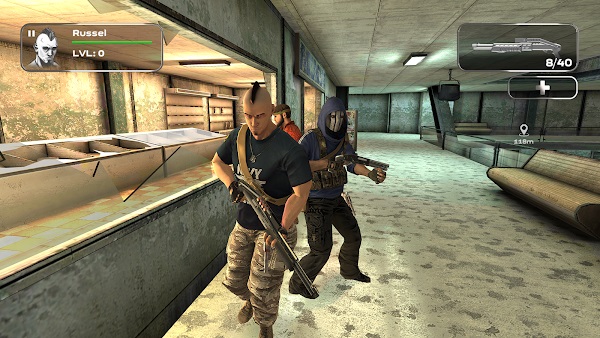 There are different kinds of weapons in Slaughter 3, including long-range, middle-range, and short-range weapons. There are machine guns, shotguns, rifles, pistols, grenades, melee weapons, etc. These weapons come at a particular price. You can play the game, earn some bucks, and buy powerful weapons. You can also get pharmaceuticals and medicine from different places in the game, especially from the trash, to heal yourself and others. You can access the weapons gallery from the gun icon at the top right corner of your screen.
Game Modes
There are three different game modes in Slaughter 3 to give the game more feel, excitement, and focus as you play. It could get tiring just fighting off enemies with the general mission of rescuing wonder soldiers. These game modes provide a different approach to the game.
Story Mode gives you deeper insight into the mystery of the game, most especially that of the prison and the characters. There are certain levels in this mode with different missions. Completing the mission at each level allows you to advance to the next level. One interesting character you will meet is Nick, a guy in a cabin. You will get to the cabin after you've been revived after being shot. In this cabin, you buy weapons of different kinds.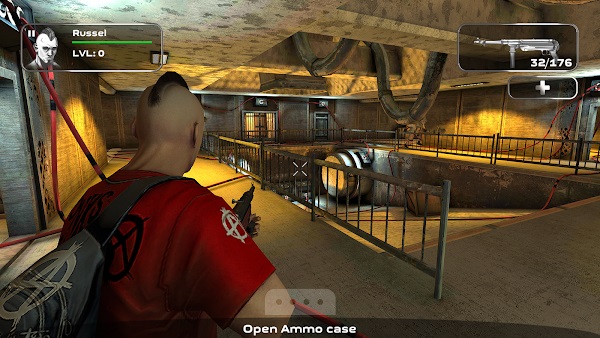 The Arena mode allows you to meet with other online players and fight with them. You can host competitions on the highest body counts in your circle. It all depends on how fun your crew is.
The Free mode enables you to have access to multiple weapons even if you do not have any money. You can freely search for these weapons lying around in the hidden city. You are free to explore, especially when the pressure is minimized.
Graphics
The graphics give it an appearance and this thrilling feel of danger. Slaughter 3 is built with 3D graphics to make the gameplay as realistic as possible, with no lag whatsoever, especially if the game is compatible with your phone (it runs on multiple devices). All you can see is a gloomy area covered by the night sky with only faint prison lights as the source of light.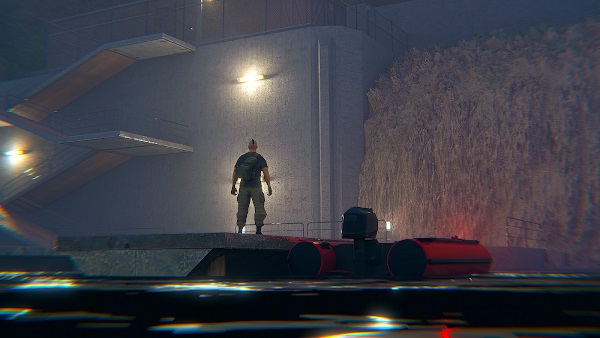 To add to its dramatic display, slaughter 3 has sound effects of bullets and explosions to always remind you are at war.
Conclusion
Slaughter 3 is a top shooter game that gives an endless thrill of drama, war, and even harmony within comrades. It's time to hone your skills as a soldier. Do you have what it takes to survive? Do you have what it takes to save your best friend?


Join Telegram Group
Download Slaughter 3 APK to fight criminals of many sizes and different characteristics. Equip your team, choose weapons and stop all of them before they escape.