Download Shadow of Death 2 APK, a roleplaying action game where players have to fight against endless monsters in infinity war and save the magic city of Aurora.
An In-Depth Description of Shadow of Death 2
Shadow of Death 2 is the sequel and a storyline continuation of the popular online platformer (the first mobile fighting game with platform scrolling features). The game has the mechanics of the first part, but there are new additions. Now, players can interact with the characters, and they have access to a combat system. In general, Shadow of Death 2 is an updated version of the first game with excellent graphics and more to look forward to.
Players have to fight to become the shadow legend in this action-adventure video game. In Shadow of Death 2 2022, you will play as Maximus, a brutal and dark hero on a mission and coming across an endless hoard of monsters. When you level up and delete the different enemies you face, you can buy new weapons and armor and also upgrade your abilities to take on more complex challenges.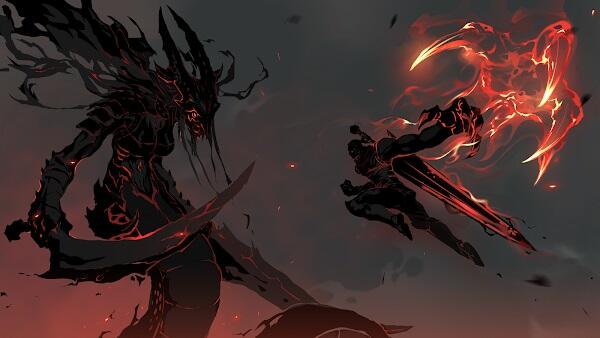 The storyline of this game is pretty interesting; it revolves around the beautiful city of Aurora, which is a city of magic and swordsmanship. That was until an apocalypse, and the shadow legion was brought by King Luther XV to the entire city of Aurora. This made the citizens go through a dark era. So now, it is up to you to become a soul knight, fight for freedom and free the city of Aurora from the immortal Diablo - do you think you have what it takes?
In the Shadow of Death 2 latest version, players have over fifty different monster-filled levels and some difficult levels to conquer. Some of these levels are very tasking as you will come across special bosses with strong powers who will test your skills, strength, and everything you have worked for. The game mixes a Shadow Fight art style and Stickman Fighting Games gameplay so that you can look forward to that.
The controls in Shadow of Death 2 are easy to understand – the action and jump buttons are on the right side of your screen, while the joystick is on the left side of the screen. You can make your character jump, dodge attacks, move in different directions, use special abilities and use various attacks against enemies. Players will travel across diverse, beautiful landscapes and can play without an internet connection in the challenge mode.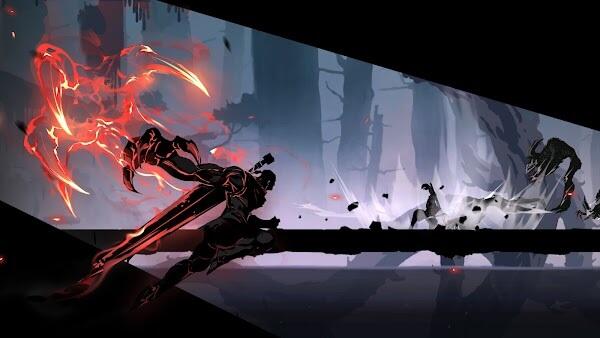 The Shadow of Death latest version features severe roleplaying game elements and hack-n-slash combat gameplay, which is guaranteed to increase your excitement and have you glued to your phone for hours. Lastly, there are four different characters with different fighting styles – they are all perfect for specific combat modes.
Our site offers a straightforward Shadow of Death 2 free download process so that you can get right to it!
Features of Shadow of Death 2
Now that you know all about Shadow of Death 2 and what you should expect, let us look at some of the exciting features this game offers.
Intense and Exciting Gameplay
In Shadow of Death 2 for android, your goal is to become a shadower on your journey to free the citizens and the city of Aurora from the dark side of King Luther XV. So, of course, it is expected that this game will have an intense but also exciting gameplay. Players get to defeat different monsters in offline and online challenges.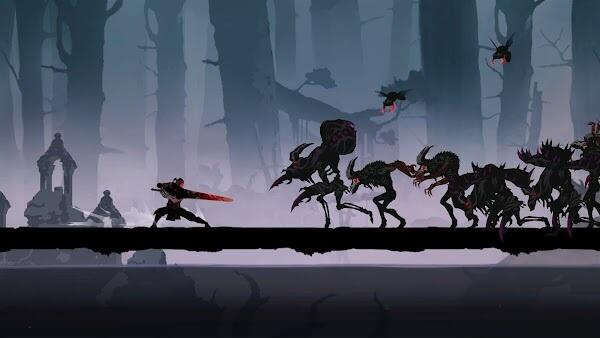 In this game, players have to conquer the blood tower, which has over one hundred floors filled with endless monsters and demons waiting to pounce on them. Also, there are various difficulty levels where you have to conquer special bosses with immense powers and strength. Most of the time, you cannot defeat these guys in one try – you will have to buy new weapons and upgrade your abilities before you try again.
You will also have to fight and conquer your own shadow in Shadow of Death 2 2022. In the PvP shadow fight gameplay, players must defeat their shadow to ascend and increase their power through the life and death combats.
Different Fighting Styles
The Shadow of Death 2 latest version features diverse fighting styles players can use against the shadow legion. You can play as a guardian, mage, knight, and assassin; to do this, you have to collect several armors and weapons to build your fighting style.
Beautiful Costumes, Scenery, and Content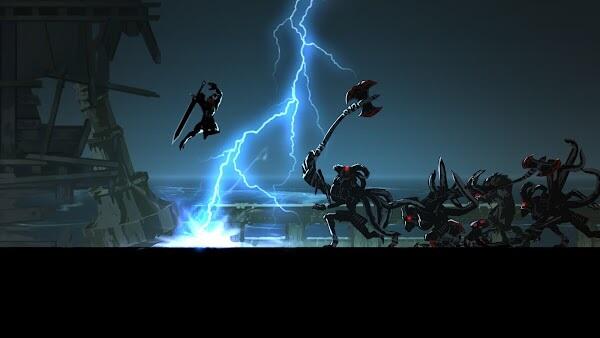 In Shadow of Death 2, players can access beautiful costumes with stunning visual effects and appearances. They can transform into a guard captain, undying crusader, ash knight, raven assassin, and rift warden. But, the costumes are not the only beautiful aspects of this game; the scenery is equally as beautiful. The outstanding graphics make the different locations and creatures a stunning sight to behold.
Lastly, there are six new maps to the original that players can explore when they download the Shadow of Death 2 latest version.
Offline and Online Modes
One of the best features of Shadow of Death 2 is that you can play this game without an internet connection (anywhere and anytime). If you cannot connect to the internet, you can try the different offline challenge modes. Not to worry because it will synchronize with your account when you next connect to the internet. There are also multiplayer levels you can participate in to keep yourself entertained.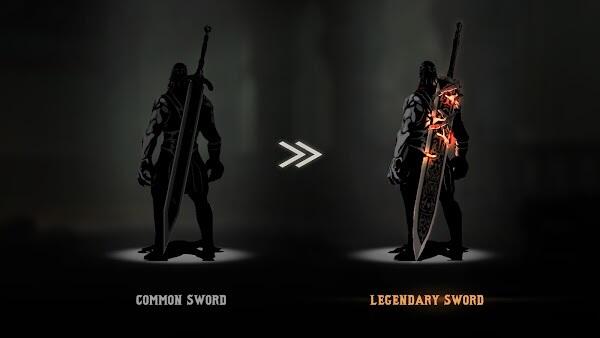 Other Features Include:
Players can summon the Aeon to accompany them to slaughter demons. The Aeon is your powerful shadow companion with different kinds of power.
Players can upgrade their weapons and other equipment with blood and essence to increase their power.
Conclusion
With all that is explained above, there is no doubt that you will fall in love with Shadow of Death 2 the second you launch this game. So, what are you waiting for? Hit that download button now!


Join Telegram Group
Download Shadow of Death 2 APK, a roleplaying action game where players have to fight against endless monsters in infinity war and save the magic city of Aurora.