Download SAS: Zombie Assault 4 APK for an epic adventure into a zombie apocalypse. Join a team of special ops and wage war against invading zombie hordes.
About SAS: Zombie Assault 4
SAS: Zombie Assault 4 is an RPG action game where you get an overview of everything happening in the game. You'll be able to control any member of a special ops team fighting against the invasion of zombies. So, the survival of this soldier depends on how well you can maneuver the controls. Rather than the third-person or first-person view you're probably used to; the game gives you a bird's eye view of the environment, so you'll be seeing everything and controlling each of the characters from above.
The game has beautiful graphics, despite the little interactions you'll have with the environment. So, you'll be able to get clear visuals of the targets (zombies) when they come you're way. You'll also be able to see all your teammates while fighting. The advantage here is that you'll be able to see the whole battlefield, so you can plan how to avoid a horde of zombies and plan your attack before they get to you.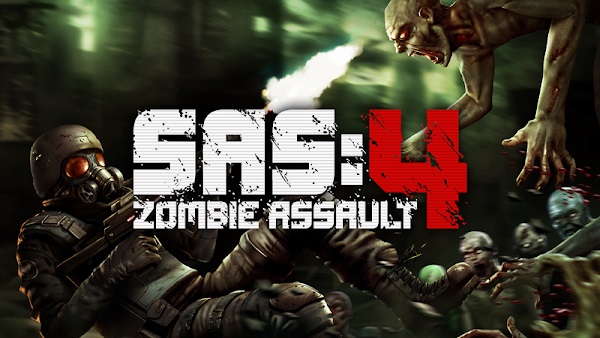 You'll also choose from various roles when going into battle. So, you won't just be going as a regular soldier, but designated to be a medical, assault, or heavy infantry. What will determine your role in the game is based on what you choose when the game starts. There are various game levels too, which are progressive. You'll be able to play against dangerous enemies, and the challenges get more tricky the higher you climb up the ranks.
This is an action game developed by Ninja Kiwi with lots of adventures and missions to complete. The game is free to play, though you might have to make in-app purchases to enjoy some unique features. It's also available and supports over 46 languages worldwide, so you'll be able to play from anywhere. Unfortunately, the content rating doesn't allow anyone below 12 to play. So, download the SAS: Zombie Assault 4 to join millions of players already on the game's database.
Become Earth's Hero
Humanity is on the brink of extinction from the scary zombie virus, and the game lets you become a hero and save the earth from being overturned by zombies. When you start, the game allows you to choose between a Medic, Assault, and Heavy Infantry. The Medic gives you healing powers when playing, so you can heal yourself and your teammates during missions. The heavy infantry ability lets you have access to devastating weapons.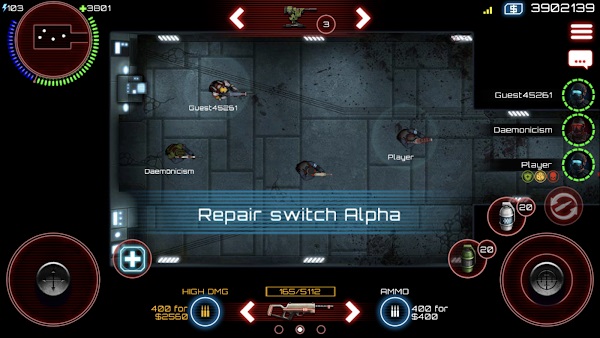 These features are great for different missions but most helpful when you play multiplayer with friends. That way, you'll be able to split the unique abilities and help each other during difficult situations. You can also play the single-player modes, where you'll follow the game's storyline. Here, you'll start with primary weapons and simple missions. The more tasks you complete, the higher your rank and the more challenging your subsequent levels will be.
Game Features
The game features some exciting features that are worthy of mention. Check out these features below:
Game Modes
There are two primary game modes you can play here. The first is the story mode, where you follow the game's main storyline. Hence, you'll start from scratch and defeat different zombie hordes. Once you survive the attack, you can move to the next mission. This continues until you reach the highest level. The second mode is the PvP mode, where you can play a multiplayer game with your friends. You'll be able to collaborate and go on missions that more than one player can only play.
Diverse Missions
There are various levels on Zombie Assault 4, and you must complete each mission to progress to the next. For example, you'll be able to move to the next mission when you eliminate all zombies in the current task. So if you're killed, you'll have to replay the mission until you remain the last man in the game.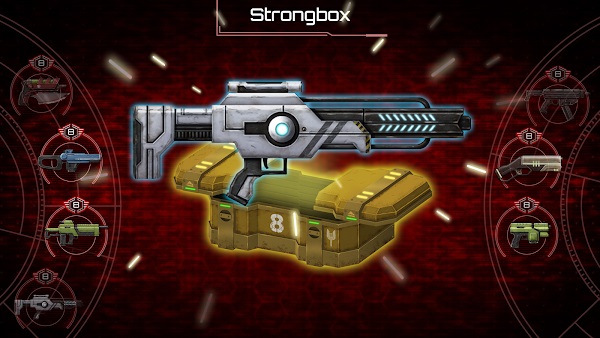 Graphics
SAS: Zombie Assault 4 has remarkable graphics, though the game doesn't let you have a closer view of the environment. You'll only be able to see the whole game as it unfolds, probably because you need to see which way the zombie hordes are coming from in the overhead view. Hence, this bird's eye view of the game allows you to plan before contacting the zombies. You'll be able to see where they are coming from and make your move based on their number, direction, and position. The graphics also have unique details, though it's a little minimalistic with the game characters.
Guns and Equipment
The game has many guns and equipment, depending on your level and choice. Of course, you'll be able to access only the basic guns you begin playing with, but this list can improve to give you better weapons to choose from for missions and levels that are more difficult.
Game Upgrades
The game upgrades system is excellent too. You'll be able to choose from different features such as guns and armor pieces. For example, you'll be able to gather each of these pieces when you're playing and then go to the game Store to use them as upgrades for your weapons and armor. Hence, you'll get better weapons that can deal more damage to the zombies and better armor that withstand more attacks.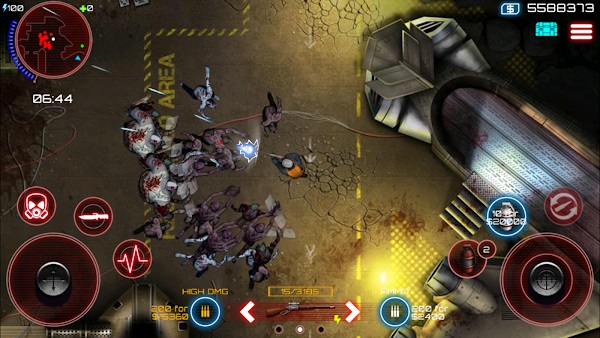 Special Abilities
There are notable game abilities that you can use, especially in multiplayer modes. These special abilities are of three types, Assault, Medic, and Heavy Gunner. The Assault skill allows you to fight better than other teammates. The Medic gives you the extra ability to heal faster and help your teammate heal, while the Heavy Gunner will enable you to attack enemies with blazing heavy weapons.
Conclusion
This game is both fun and dramatic. Many game elements promise you much fun in their gameplay. So, you'll have a great time playing as you shoot zombies and save humanity from complete extinction.