Download Robber Bob 2 APK latest version for android and enjoy an improved version of the original game. It has new outfits, better missions, and new characters!
In-Depth Description of Robbery Bob 2 APK
Robbery Bob 2 is a continuation of the original game where you take control of Bob, a professional burglar. The game's objective is to help Bob escape from various heists and get away with as much loot as possible.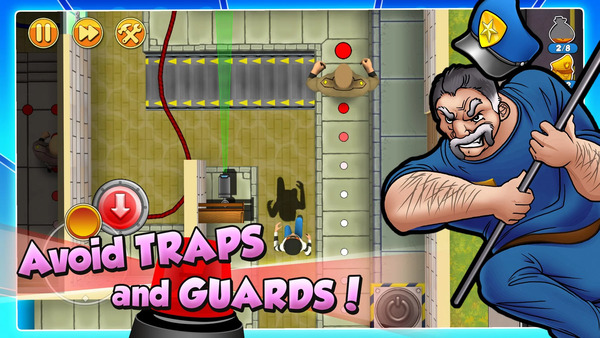 The game is split into levels, each one presents different challenges and requires different strategies to overcome. As you progress through the game, you will unlock new outfits for Bob, which will help him escape detection.
There are also new characters introduced in the sequel, each with their unique abilities. You can use these characters to your advantage to get past difficult levels.
The graphics and animation in Robbery Bob 2 are improved from the first game, making it even more fun to play. The controls are also more responsive, making it easier to control Bob.
Robbery Bob 2 is a great sequel to the original game and is a must-play for fans of the series. Download the game now and start your criminal career!
Rewarding Gameplay
The game features one of the most cunning characters, Bob. This time, you will have to take control of him and devise unique techniques you can use to your advantage.
Your primary goal will be to help Bob access rich people's houses and make away with their valuables. You must access safes, cabinets, and other places where the valuables are hidden.
However, this will not be easy! It calls for tenacity and strategic thinking to get to where treasures are. In most cases, they will be hidden so deep that only a burglar with excellent skills can get to them.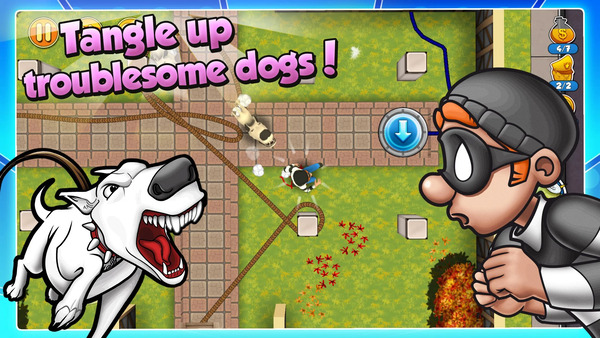 You have to be careful not to cause any alarms as this will increase the likelihood of getting caught red-handed. The game features many different levels, each one harder than the last.
The good news is that you'll get rewarded after every mission! You will accumulate treasures and use them to unlock new outfits and characters.
Challenging Levels
The levels included in Robbery Bob 2 are more challenging than ever. They are designed to put your skills to the test and see how far you can go.
There are many different places you can rob, including mansions, banks, and museums. You will explore the Mafioso, Seagull Bay, and Shamville streets.
The game boasts more than 100 gaming levels. Each level presents different challenges, and you must be strategic in your approach.
You will have to use all of your skills to get past security guards, dogs, lasers, obstacles, and other complex traps. The game is extremely addictive, and you will want to keep playing to see how far you can go.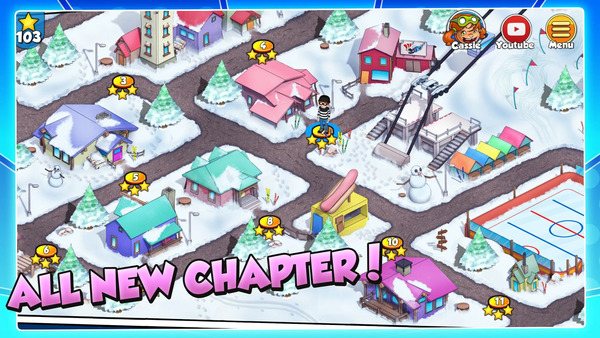 Additionally, this game has more puzzles, some of which are extremely difficult to solve. However, the feeling of accomplishment you get when you finally figure them out is priceless.
Customize Your Gameplay
One of the best things about Robbery Bob 2 is that you can customize your gameplay. You can choose which character you want to control and which outfit to wear.
You will also have different skins for your characters. This feature allows you to create a unique playing experience. You can also use the coins you accumulate to purchase new outfits and items.
The game is extremely replayable, and you will want to keep coming back for more. There are many hours of gameplay, and you will never get bored.
Other Features of Robbery Bob 2 APK
Help Bob Arrange a Wedding. In one of the levels, you will be obliged to help Bob organize a wedding for a mobster's daughter.
Find Out If Aliens Exist. This game also features a level where you have to help Bob get to the bottom of Aliens' existence! This will be super fun and thrilling!
Hide and Seek Gameplay. Tip-toeing, climbing walls, and hiding in the shadows are all part of this game. You will have to be very stealthy to avoid getting caught.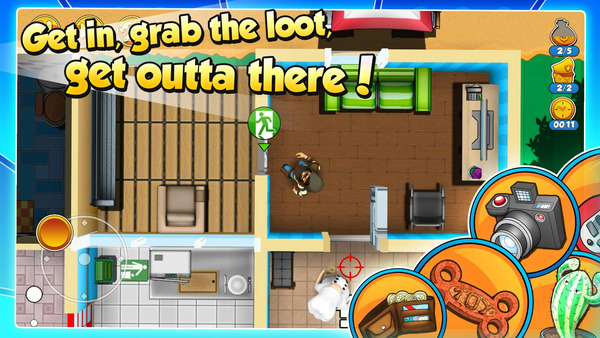 Use New Tricks to Outsmart the Guards. In this game, you can use RC cars, tech gadgets, and teleportation mines to your advantage. You can also be creative and devise new techniques to avoid being caught.
Cool Graphics & Sound Systems. When playing this game, you will be treated to high-quality graphics and an excellent sound system. This feature improves the clarity and overall gaming experience.
Robbery Bob 2 APK Download
Robbery Bob 2 APK free download offers an improved gaming experience. You will have access to all of the features, including:
Robbery Bob 2 APK Unlimited Money. The primary concern of many gamers is that they do not have enough money to progress in the game. This provides an unlimited money supply, so you can buy anything you want.
Robbery Bob 2 APK Free Shopping. You will also be able to shop for free in this. This means you can purchase any items and upgrades you want without spending a dime.
Improved User Interface. The Robbery Bob 2 APK menu is uncomplicated. You will find what you are looking for quickly and efficiently.
No Ads. The Robbery Bob 2 APK unlimited everything version offers an ad-free gaming experience. You will not be bothered by pop-ups and other advertising material.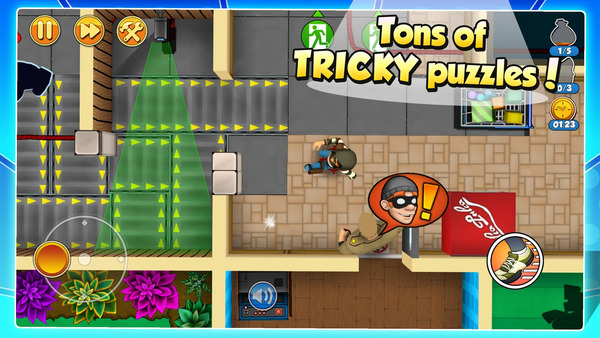 Conclusion
Robbery Bob 2 APK is a must-play game. It challenges your mind, and you will want to keep playing to see how far you can go. The game is also extremely replayable.
You can also download Robbery Bob 2 APK new version for an improved gaming experience. This version provides you with all the features, including unlimited money, free shopping, and no ads.