Download Ringtone Editor Pro APK to edit music professionally, make beautiful ringtones and produce notification sounds to give you a fun experience on your device.
What You Need To Know About Ringtone Editor Pro
Ringtone Editor Pro or Ringtone Maker is a free app that creates stress-free ringtones. You can interchange the terms "Ringtone Maker" and "Ringtone Editor Pro" because they refer to the same app.
With this app, you can convert the music you listen to into your phone's ringtone. You can even make use of weird noises, children's voices, or any sound at all. Ringtone Editor Pro is handy when you're bored of your old ringtones and want to hear your phone make new sounds.
In addition, it helps create ringtones peculiar to each contact on your phone. With these, it's easier to know who is calling you without looking at your phone's screen. Custom ringtones are also very inspiring.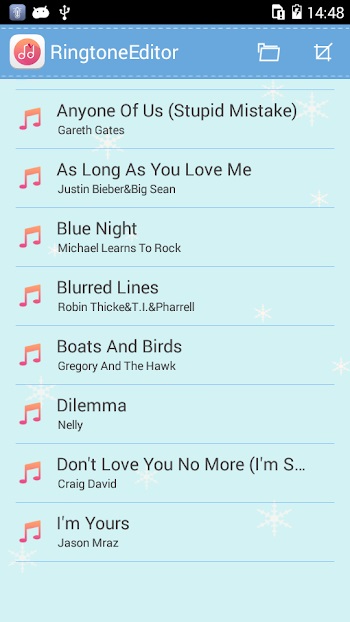 Hearing upbeat music from your phone's speakers when you're in a bad mood can liven your spirit. Ringtone Maker is a versatile app that helps you achieve all the above. It lets you edit sound quality, and there are many songs to select a ringtone from for your phone.
This app is a good option if you want more creative freedom in designing your ringtones. Pay attention to the features and everything this article says to glean more information. Doing this will help you understand why it is a perfect choice.
What Ringtone Editor Pro Does For You
Ringtone Maker helps you create a sound you like. For example, your favourite song part may be a minute long. The app enables you to take 30 seconds of that minute and make it a notification sound or ringtone. This way, whenever you have a notification, you hear your favourite song.
Ringtone Editor Pro grants you access to various audio processing tools ranging from audio mixing to trim and audio file merging. A combination of these leads to the production of a lovely ringtone. You can also apply these functions to create new recordings by blending different sounds and audio files.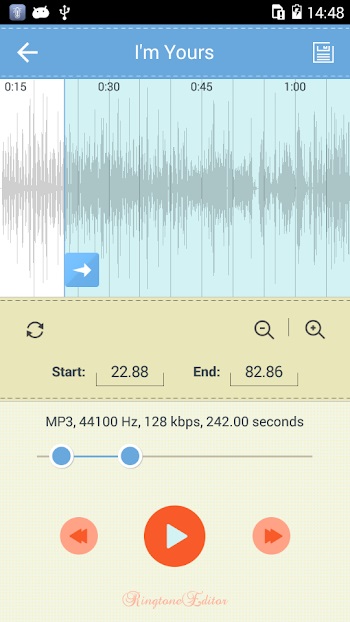 Ringtone Maker offers you a fast process for making ringtones. It's a process that doesn't demand much from you regarding time or energy. Instead, this lightweight app provides you with an enjoyable time converting your favourite sounds into ringtones.
It enables you to add sound effects to make the music even better. There's so much you can do here once you get the hang of the features.
The Amazing Features Of Ringtone Editor Pro
Ringtone Editor Pro is only available for Android users. However, one of its notable features is offline access to all the audio files. Being able to use the app offline is a big perk. Other features you'll love include: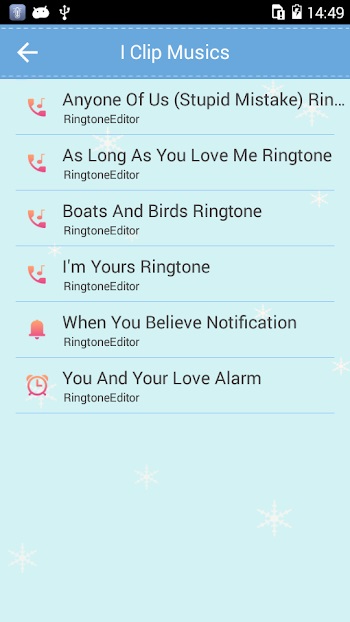 Simple Interface: Ringtone Editor Pro has a straightforward interface. The content is arranged in a manner that is easy to navigate and understand. It's so simple that even a child can use the app without running into problems.
Professional Audio Editing: This app offers users a skilled audio editor that increases the accuracy of the sounds produced. The audio editor interface is intuitive, allowing you to edit any part of the audio with simple actions on your touchscreen. The editor lets you edit volume, length, transitions, trim, cut, copy and paste snippets of the audio files. It also permits you to record sounds using a recording interface. You can choose to edit them immediately or save your recordings and edit them at a later time.
Free Audio Downloads: You can download as many songs as possible from the app's online library tracks. You don't have to spend a dime buying any of the songs.
Audio Previewing: With this feature, you can listen to the audio tracks you've created before saving them. You can also listen as you edit.
File Tags: This Ringtone Editor Pro feature lets you categorise your audio files with the aid of customisable tags. You can assign each audio to a category tagged Ringtone, Notification, Alarm or Music category based on what you want to use it for. This helps you manage your creations and easily access them.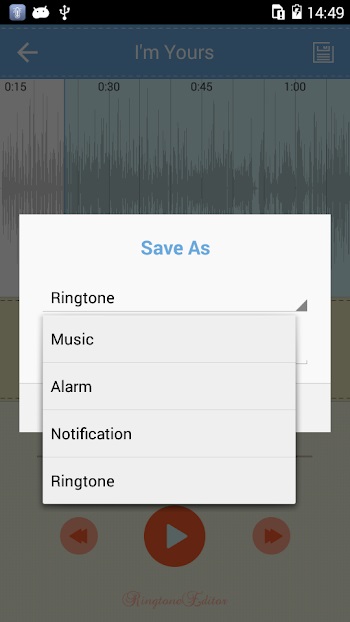 You can enjoy these features without paying money by downloading the freemium version on the Google Play Store. The problem here is that the free version is riddled with ads. Upgrade to the pro version of the app to eliminate the ads and the distractions they bring.
How To Make A Custom Ringtone Using The Ringtone Editor App
The first step is installing the app. Ringtone Maker is available for download on the Google Play Store. You'll have to endure the full-screen video ads. These are probably a result of its being a free app. After downloading and installing, launch the app on your Android mobile device.
On the app, select a song from the Select Music section. Prompts will come up to help you choose the part of the song you want to make your ringtone. Here, you'll also decide your preferred ringtone length. You can have one as long as 30 seconds for ringtones, and for text tones, one that is 20 seconds long.
Click the Play button to listen to a sample play of the ringtone. To have a better looping transition ringtone, tick the Fade Out and Fade In boxes. These options will let the track sound smooth as it is repeated. When satisfied, click the Save button, and give your custom ringtone a name.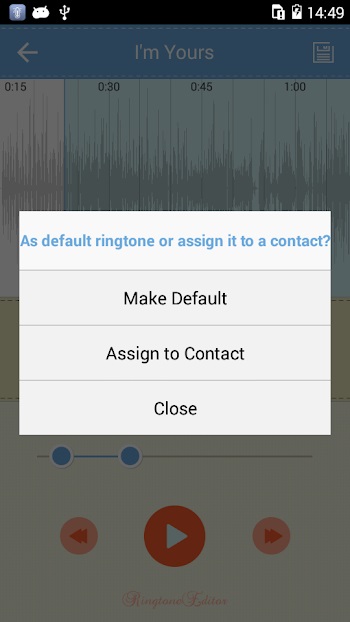 Ringtone Editor Pro saves your creation in the My Tones tab at the bottom of the screen. To set your new ringtone on your device, head to the Sound section of your phone's Settings. Next, click Ringtone, and select your choice from the list of options there. You now have a mobile device with a unique ringtone created by you!
Conclusion
There are many standard ringtone editor apps, but Ringtone Editor Pro still has its place in the market because of its usefulness. It is also convenient for audio editing work and is a good choice for users who want to create on the go.
Besides making you aware of incoming calls, your newly created ringtones can also be used as notification sounds, alarms and task reminders. The app even lets you share them with your friends!