Download StarMaker APK is a fun and entertaining singing app. It allows you to sing millions of songs with lyrics, watch live streams, and record your sessions.
About StarMaker
StarMaker is a fun and entertaining app that lets you have a good time with your friends and family while doing something you love. The app allows you to organize impromptu singing parties any time you want. It also has several functionalities to help you manage this party a d show your vocals. Rather than finding a stereo studio, you can sing as much as you want with this tool and be sure to keep them recorded and available for sharing with others.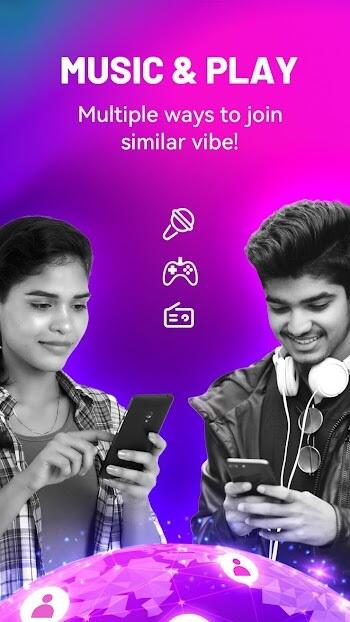 The app also has a social space where all the users can interact. So you can meet new people, view their experiences and share yours with them. Once you meet new users, you can connect with them and enjoy singing or a karaoke session that you can record and share with other users.
StarMaker has a functional editor and settings page too. So you record, edit and share your files directly on the app. When you share your videos, you will b easily discoverable by others who might stay in the same area and would love to have a fabulous singing party with you. The app has a simplistic approach to its usage; you can find music lovers, connect, record, and pick your favourite songs without needing guidance.
It's an entertaining app that allows you to watch yourself while you sing if you place your smartphone at the right angle to record your song. The all will also popup lyrics on your screen when you start singing, so you'll never get lost or forget what to say. Use the settings page to fine-tune your voice and ensure you produce the best sound you've wanted people to hear.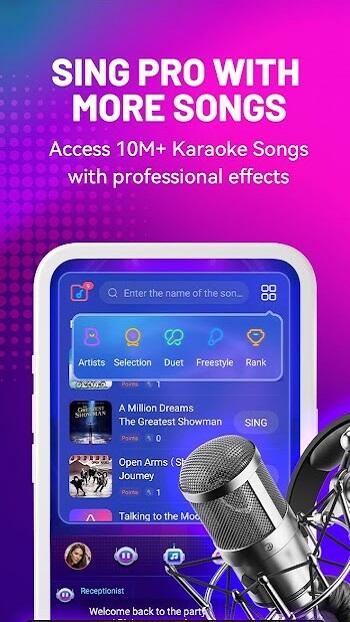 The app is a product of StarMaker Interactive and was released a few years ago. There are multiple languages available on StarMaker so that users can choose between 21 or more languages. The app can make you a star because it has a large audience base. There are millions of users on StarMaker, and it had over 100 million downloads with an impressive rating of 4.7 from 3 million reviews.
Why Use StarMaker?
StarMaker is an Impressive all with excellent features; below are some of the reasons you Shok have them all on your smartphone:
Create impromptu singing parties and invite anyone in your network to join.
Get access to your favourite songs and lyrics right on one app.
Connect with fellow singers and vocalists.
Change your voice settings to produce the best sounds.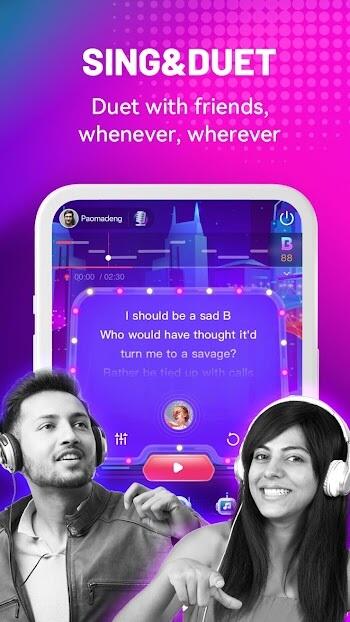 Record, edit and share your songs on StarMaker.
Get feedback and comments from viewers and listeners in your audience.
Become A real star by interacting with other users and getting access to millions of users on StarMaker.
Watch your friends and other people sing your favourite songs.
Sing along with other users on the app with the Duet feature.
App Features
Enjoy many features and benefits when you download and install StarMaker on your device. Some of these features have already been discussed, while we will mention others below:
Simple UI
StarMaker has a simple user interface, which makes it relatively easy for users to navigate the app and do whatever they like. In addition, you don't have to know much about recording and editing to use StarMaker because it has an explanatory and relatable layout that users quickly get accustomed to the more they use the app.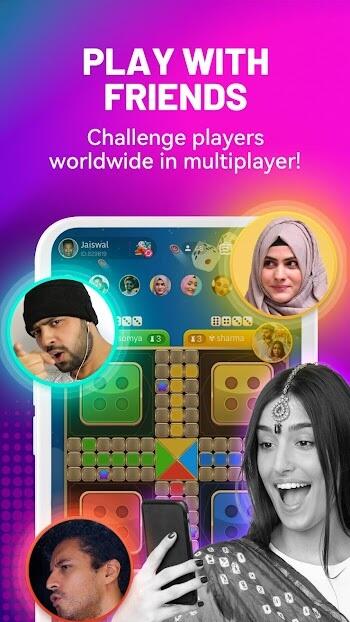 StarMaker also has descriptive messages spread across the app to explain certain features and how to use them. For example, suppose you've used any social media platform, such as TikTok and Instagram. In that case, you'll find StarMaker much more easy to use because its live streaming, comments, etc., have the same simple features you'd see on your favourite social platforms.
Extensive Music Library
As soon as you launch the app, you'll be asked to provide your country location, but this is not for data collection but to personalize your music library and recommend the most relevant content your way. You'll see the trending songs in your country on the home screen, check old hits or recently released songs, or use the search bar to find your favourites.
The app doesn't only recommend songs in your country, though, because that doesn't prove to be of many challenges. So you can access hot songs around the world too. It recommends some of the most popular and award-winning singers, such as Justin Bieber, Adele, Selena Gomez, Billie Eilish, and others.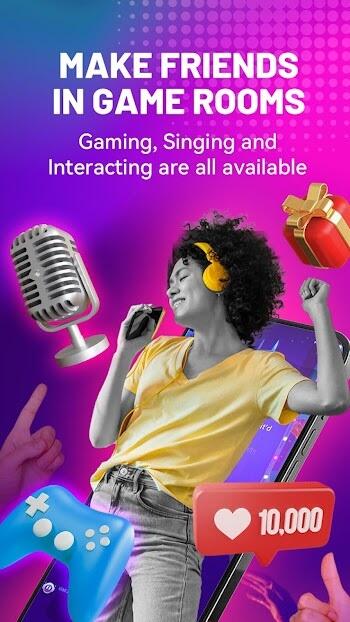 Create and Join Live Shows
You can connect with your favourite artists on StarMaker via live shows. Like Livestreams, you can see them perform live from your app. You can also access this feature to create live performances and let people see you perform their favourite songs.
Recording and Saving
While having fun with karaoke, you can instantly save your most memorable moments and share them later with friends. This feature is available right in your profile. You can also record a whole session by accessing the recording features. This helps you record and save your songs; you only need to press the 'Start' button in the middle of the screen. This button starts playing the music and recording your voice.
You can also click the camera icon on the right corner to record a video alongside your song. To spice things up, StarMaker also adds beauty features such as video effects like whitening, facial lifts, etc. You can also apply colour filters to the mix and create an excellent video you can feel proud of sharing.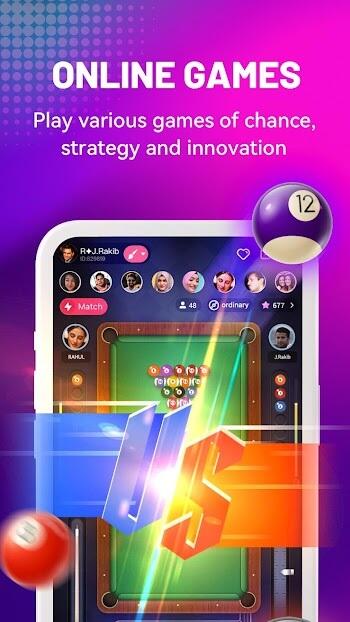 Score Evaluation
When the song is complete, the app has an intelligent evaluation system that takes note of your voice and rhythm. It then gives you a score scale based on your performance. Finally, it uses your performance, lyrics match, rhythm, and other criteria to judge and award your score, so you can compete with your friends to see who has the best voice.
Conclusion
StarMaker is a fantastic app with maximum entertainment and fun for users. You can sing millions of songs, a duet with friends and interact with other users on the app.