Download SoundCloud APK now and enjoy the best audio streaming experience you can ever get. Follow your favorite artists and be the first to discover trending music!
What is SoundCloud?
SoundCloud is one of the world's leading audio streaming software with over 100 million downloads. Statistics show that about 30 million content creators from 193 countries have uploaded audio and music records on the streaming platform.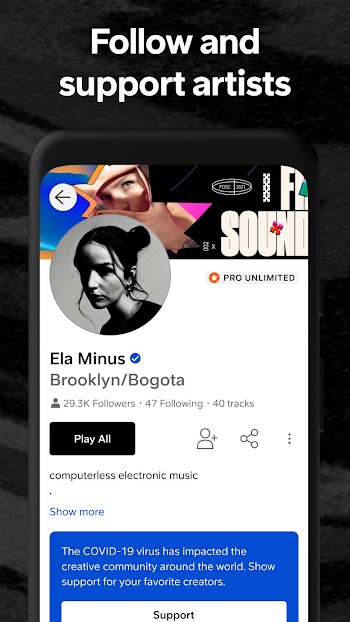 Users can quickly discover the latest music and podcasts made available faster than on many other platforms. As members of the SoundCloud community, users enjoy the best music quality, share new sounds, and create awesome playlists for other users to enjoy.
Features
SoundCloud will always remain one of the top music platforms on the globe. It has many amazing features that users cannot access on the other platforms. Asides from performing the basic audio streaming function, users can perform many other functions. Here are some of the platform's most outstanding features:
Massive Audio Upload Record
With over 300 million tracks available, SoundCloud is one of the major streaming platforms around the globe.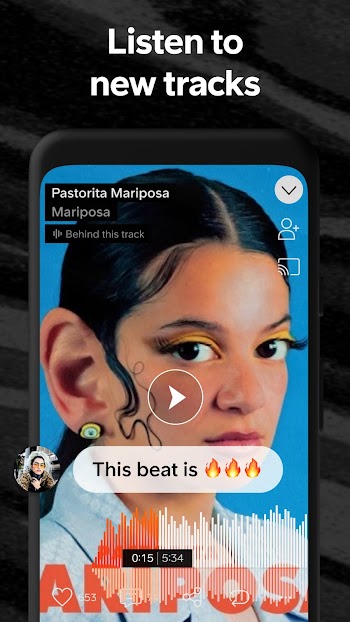 SoundCloud has got you no matter what artist, genre, or period you are into. Premium releases and song remixes that cannot be discovered anywhere else are also available for you to enjoy.
Gain access to the wide variety of tracks available by joining the SoundCloud community.
Trending Music for Fans to Discover
If you cannot find the latest releases anywhere else, you can always find them on SoundCloud. You get to be one of the first listeners of the top songs released by your favorite artists.
SoundCloud releases a weekly chart showing the most popular global songs to ensure you don't miss out on trending music. The charts are separated according to the genre and features of both established and upcoming artists.
Some charts cover podcasts created according to specific genres/subjects and other audio uploads (e.g., audiobooks). The number of listens the audio releases get is also displayed on the weekly chats, so you get to know how popular they are.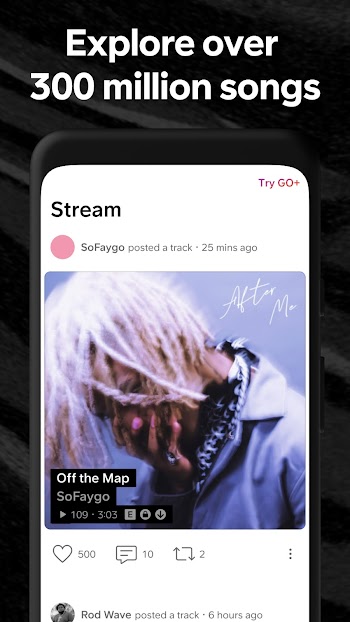 These weekly charts keep you updated on the latest audio releases, and you can easily add them to your record or playlists.
Discover and Upload Amazing Playlists
If you have a knack for creating or finding smashing playlists, SoundCloud is the perfect platform to use.
You can easily discover playlists of other community members and add them to your collection.
There are numerous playlists available based on your preferred genres or artist. Other members can also access your playlists when you upload them on the platform.
In addition, SoundCloud provides users with playlist suggestions based on their preferences or previous interactions on the platform.
Interactive User-based Community
SoundCloud provides a working network for users to interact with each other. The community allows fans to share their views with artists via the platform's comments feature.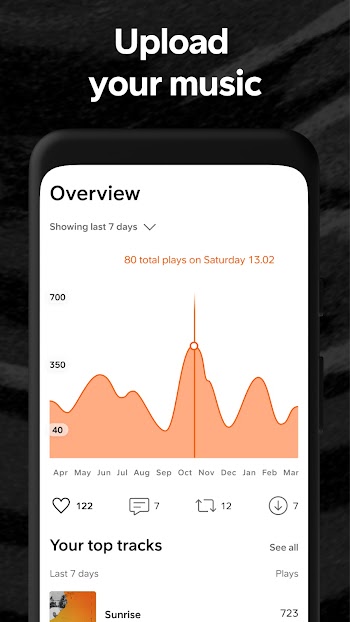 When artists upload new music, they get helpful feedback on their music when fans comment on their released content. Artists can also connect with other artists on the platform and learn from them or even create potential collaborations with great talents like themselves.
There are countless rooms/groups based on genre or subject that users can be a part of and interact with other users. The fast-growing community is one of SoundCloud's greatest features.
An Ideal Environment for New Artists to Grow
SoundCloud provides the best opportunity to develop and grow a bigger fan base for artists still fresh in the industry. Any user can upload new music on SoundCloud, which will be available to the public whenever the artist wishes. The basic requirement stated in the SoundCloud terms of use is that the released tracks must not infringe on another artist's copyright. Tracks that go against this requirement will be taken down.
New artists can thrive on SoundCloud's large community and promote their music on the platform. In addition, major artists or record labels can discover up-coming artists with hit songs and many plays on SoundCloud and help them further develop in the industry.
Monetized Tracks
SoundCloud helps many artists live out their dream life by earning a lot of money. Besides releasing music for entertainment, artists can also make something of themselves by monetizing their tracks. They can do this either through SoundCloud Premier or Repost by SoundCloud.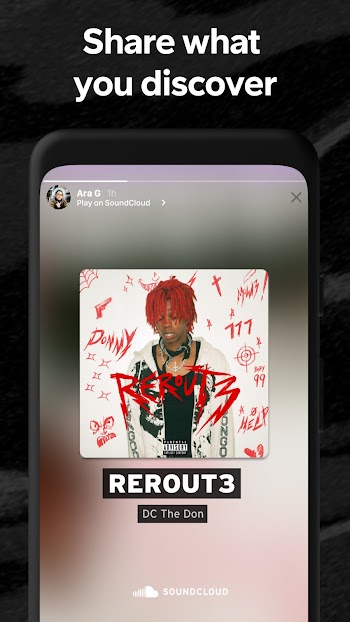 Artists qualify for SoundCloud Premier when they meet specific requirements. Once all is implemented, released tracks receive royalties when streamed, and the revenue earned from each stream is delivered directly to the artist.
Repost by SoundCloud, on the other is available for artists who subscribe yearly. Tracks released through Repost are shared on other streaming platforms (e.g., Spotify), and the revenue earned is distributed between the artist and the other platforms.
Enable Downloads and Offline Listening
Users who would rather listen to their favorite music offline can do so by utilizing SoundCloud's offline listening feature. Tracks can also be downloaded, added to the user's collection, and listened to at any point. It is important to note that this feature is not available for all tracks on the platform
Subscription Plans
Asides from the free SoundCloud, users can subscribe to the SoundCloud Go and SoundCloud Go+ versions. The upgraded versions come without ads, the offline listening feature, and many other amazing features that are not available on the free version.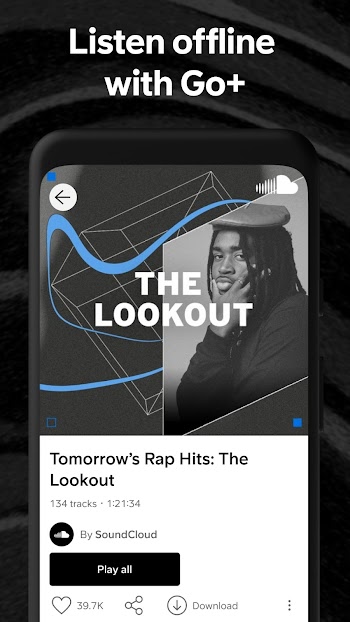 SoundCloud's Downside
As great as the platform is, it is not without its cons. SoundCloud does not have a huge presence on most social sites when placed with other music streaming platforms. So although the platform can boast of being the largest, it can't necessarily boast of being the most popular on social media platforms. Also, the subscription plans and numerous requirements before artists release their monetized tracks make the process expensive and not as quick as it should be.
Despite SoundCloud's flaws, the platform remains a top choice for music lovers and artists. This is because the platform's brilliant features strongly outweigh any flaws.
Final Take
SoundCloud provides users with a near-perfect audio streaming experience. Its user-friendly interface enables artists to easily share their amazing talent. Fans equally enjoy trending tracks in the best quality seamlessly.
Change how you listen to music today and become a SoundCloud user; a beautiful community of music lovers awaits you!