Download Repair My Car APK and enjoy this free car mechanic simulator. Repair cars, change oil, charge batteries and prepare cars to participate in the upcoming race!
Brief description of Repair My Car
Repair my car is a recreational game and a car mechanic simulator where you play as a mechanic. Your task is to receive cars that are damaged and in need of repairs and fix them up to proper conditions so that the vehicles can participate in races. Different cars are brought in for repairs, and they all have other faults. As the mechanic, you are tasked with fixing these faults, which can be faulty engines, damaged pistons or dead batteries.
This app was released on the 14th of July, 2020, by Zynga. It is rated E, meaning everyone can play it because it contains little or no violence and blood or gore themes. The game has seamless gameplay and easy controls that anyone can use. It is using your finger to select options indicating the actions you want to take to fix a particular issue on the car that's being repaired. It is as simple, but how you fix the cars is very intuitive. For example, screwing a pipe will lead you to draw circles on your screen and opening and to close the vehicle's hood will lead you to swipe up and down on your screen.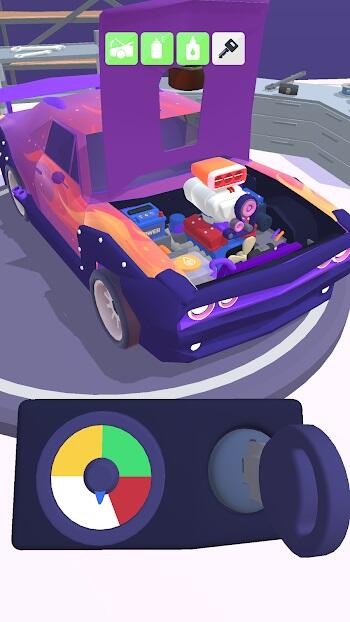 There are different levels in the game, and after completion of each, you receive money as a reward. The funds can be used in the store to purchase items for customizing and upgrading your workshop. Cash can also be gotten from watching ads. This is seen as a faster way to earn money to buy upgrades.
It is a very entertaining car mechanic simulation game. The dynamic game offers different levels to complete, various ways to fix damaged cars, and additional upgrades made available to develop your garage, so you will be kept engaged as you play. The game also has stunning, colourful graphics that make the user experience more satisfying.
Fun Gameplay and Concept
Repair my car is an exciting strategy game where you take control of a mechanic in his workshop, and your job is to repair all the cars that are brought into the garage and get them in proper shape. Different things can be fixed with the cars that are brought in; it is a car simulator, so it has realistic cars and actual problems that cars face, as little as tuning in radios to as big as replacing entire engines.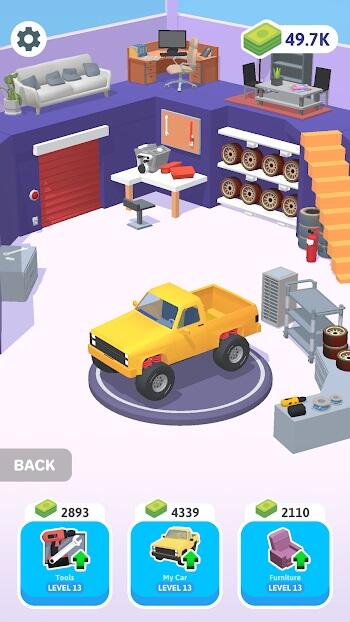 Before you start fixing, you begin with a list of tasks that have already been drawn up and then search your garage full of tools for the appropriate tools needed to get to work and fix the car. As explained earlier, everything is controlled by simply tapping the screen on the parts where you pick up tools or when you are repairing them. Tools are kept in a separate inventory menu, so you must select what you want to use from there. Using the wrong tools on damaged parts will not fix the car properly and may lead to more damage.
With all the simplicity in the game, there is also a complex part. The game has a somewhat challenging feature. This is called the hidden object aspect, where you must parts which are damaged on the car. The damaged parts are not highlighted, so you must find them yourself before proceeding to fix them. In-app purchases can give you access to hints and solutions to help you find these hidden damages.
Fun Features To Look out For
As you play Repair my car, you can look out for these different fun features that will give you a better gaming experience: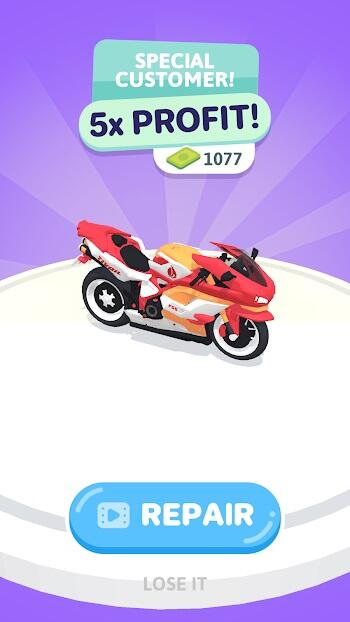 Fix my car is a car mechanic simulation, giving very realistic gameplay, from the garage to the tools used for the vehicles brought in for repairs. The gameplay is exactly how working as an actual mechanic will be
A workshop is made available for you to fix the damaged cars. The workshop contains all the tools and materials that you can use. The money gotten from each Repair is used in the store to purchase new tools, materials and various furniture that will aid you in repairs and beautify your workshop. These tools can also be upgraded.
Beautiful and colourful graphics:
The game has gorgeous graphics. The background of the game is very colourful, and it is very appealing to the eyes.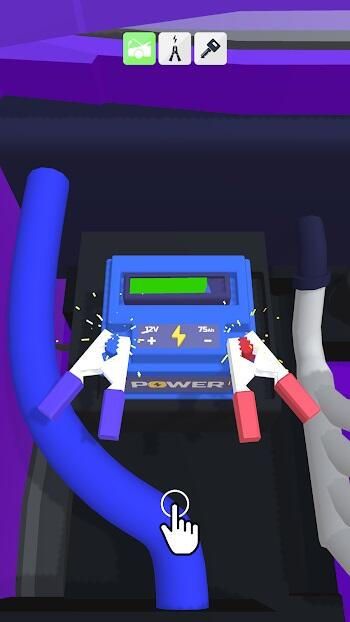 This is where tools are kept. You open the inventory menu to select which tools are needed for work.
Taking your time out to watch ads will give you extra cash to make purchases in the store. Apart from fixing cars, this is seen as a quicker and easier way to make money in this game. The amount gotten depends on the ad that you view.
View the car from different sides and angles depending on which way satisfies you. You're also allowed to view the car's insides from the trunk to inside the bonnet.
There are a whole lot more features that will make your gaming experience more exciting and fun to play. Download Repair my car on any of your smartphone devices.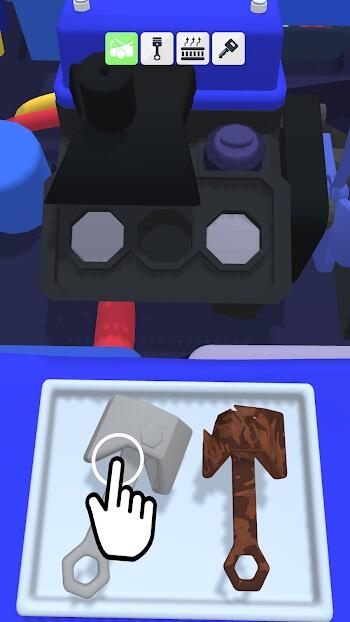 Repair My Car Tips and Tricks
Many tips and tricks can make your Repair my car experience more convenient. For one, have a good idea of what tools you are meant to use for any damage to the car. Using the wrong tools will not fix the breaks and may lead to more damage. Also, focus on watching ads as they give you extra money to upgrade your cars and tools and beautify your garage. Apart from completing normal game levels, watching ads is a straightforward way to make money.
Conclusion
Repair my car is a very fun car mechanic simulator that will keep players engaged as they play. It has very realistic gameplay, beautiful graphics, and many upgrades to keep players interested.


Join Telegram Group
Download Repair My Car APK and enjoy this free car mechanic simulator. Repair cars, change oil, charge batteries and prepare cars to participate in the upcoming race!