Download Real Flight Simulator APK to get an authentic piloting experience on your mobile. You can fly your plane and enjoy the skies with this realistic game.
Real Flight Simulator
Real flight simulator is a flight simulator app from Rortos that lets people get the authentic experience of being an airplane pilot. The game puts players in the cockpit and sets up the most realistic experience possible as they fly over different locations with excellent scenery, control their planes, interact with ATCs and other pilots, and more.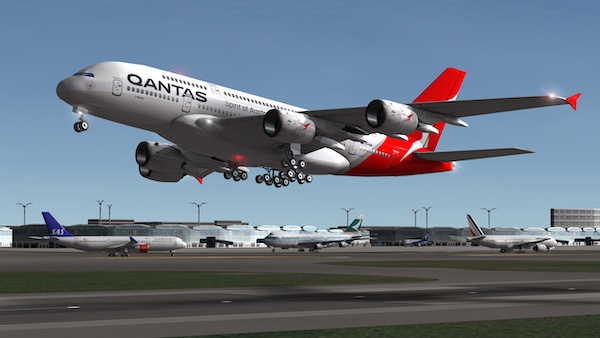 Real flight simulator covers every aspect of being a pilot realistically so that it is not only fun but educational and insightful. It shows the beauty and challenges of piloting a plane and lets players take the great machine into their own hands.
Real flight simulator description
The real flight simulator app is designed to give the most realistic image of flying a plane and being a pilot. The app is not free, so players must purchase it before enjoying this unique experience. Real flight simulator also comes with a Pro plan that allows users to unlock even more exciting features like online multiplayer and more complex flight plan designs.
Real flight simulator exposes players to every aspect of the pilot experience, from the smallest details to the biggest. Players will handle the minutiae of being a pilot while enjoying the beautiful views and realistic destinations. The game includes many aspects of both the interior of the plane and the exterior world that are rendered in beautiful 3D detail to give a more vivid experience.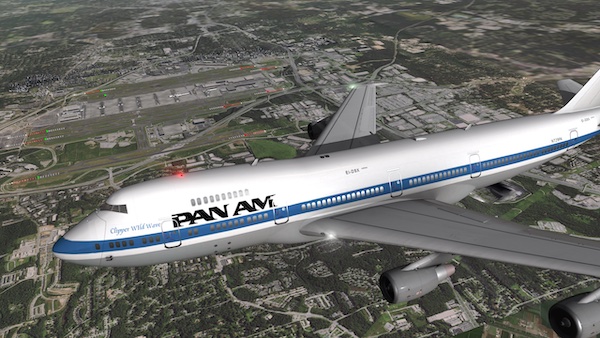 With features like satellite maps and detailed runway procedures, players can get fully immersed in the process of flying a plane. The simulator also allows players to make use of real-time flights, which adds to the realism of the experience. Players can also customize their planes as well as the flight conditions so that they get to try out flying in different weather conditions and situations. Users can also customize the gauges, failures, and other attributes of the plane to their own taste.
For people that have no idea about how to fly a plane or how the controls work, there are instructions and manuals to help out. The real flight simulator is not a typical game, and the only objective is to complete your flights successfully and practice how to fly. The simulator realistically recreated every stage of flying. The simulation begins from the runway and goes through the takeoff, the journey, and the landing of the plane.
Features of real flight simulator
There are countless features of the real flight simulator that make it a thrilling and amazing experience for anyone that uses it. Some of these features are listed below.
Realistic gameplay
The realism of this app cannot be understated. With the real flight simulator, players get to feel like they are seated in a cockpit and truly flying a plane. The panel system of the cockpit is advanced and can be personalized so that players use familiar instruments.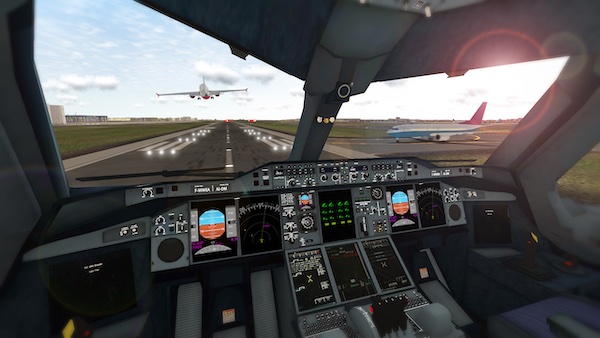 There are also custom liveries so players can get into the scene and feel like part of the experience. Outside of the live 3D cockpit, the world is rendered in stunning detail. There are airports and landscape views. By using the multiplayer option, players can also interact with other pilots and air traffic controllers, which allows them to feel like they are truly in the air.
Create your own flight plan
With the pro version, players can create an advanced flight plan as opposed to the simple one offered by the regular version. The flight plan creation tool also allows for editing and duplicating of already existing flight plans. The flight plan creation tool works with a real-time day and night cycle that can be customized and lets players put in different procedures for every aspect of the flying process, such as departure, approach, transition, and more.
Players also get to customize their aircraft to their desires and specifications. This includes the fuel capacities, passenger numbers, cargo amount, weight limits, and many more aspects.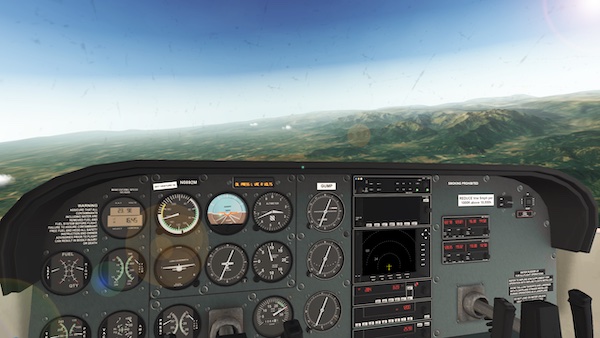 The weather for the flight can also be customized if players want to experience different flying conditions for departure and arrival. Aspects of the weather like the wind direction, amount of rain or fog, and cloud cover can be determined so that you can set up a flight experience exactly how you want it.
Online multiplayer and communication
The multiplayer option is for the pro version of the game only and adds an extra layer of realism to the experience. With the multiplayer option with real flight simulator, players can log on online and communicate with any other pilot that is online in multiplayer mode. Players can sync up their flight plans and travel together to different destinations. The pro version of the game also gives players access to air traffic controller communication which is vital to the flying experience.
Players can follow different air traffic control protocols and communicate with the interactive air traffic controllers as real pilots do. This feature makes the flight simulation feel less digital and more realistic as you can communicate with an air traffic controller in different scenarios, from taking off to emergency landings and many more.
3D simulations
All the different aspects of the game are designed with intricate 3D designs that allow for a fully immersive experience. There are real airports rendered in 3D and HD, which include buildings, taxiways, and more.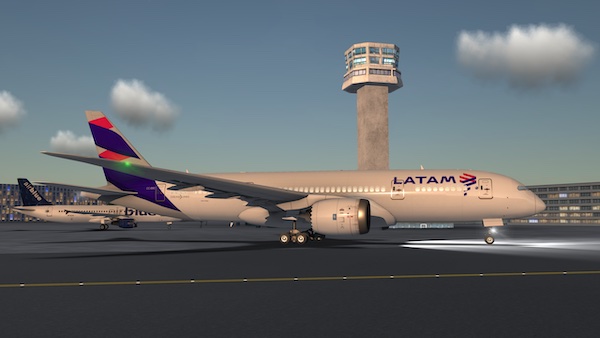 When players are flying over different locations, the scenery changes to resemble the real view of those destinations, giving the game a beautiful look no matter where players are flying.
Conclusion
Real flight simulator is a great flight simulator app that covers every aspect of flying for people interested in the experience of being a pilot. The app is convenient as users can resume flights or visit their logbooks to repeat trips. It doesn't trivialize the flying experience but rather displays every aspect of it for users' enjoyment.
This app is educational, exciting, and incredibly designed.


Join Telegram Group
Download Real Flight Simulator APK to get an authentic piloting experience on your mobile. You can fly your plane and enjoy the skies with this realistic game.