Download Racing Limits APK for a unique experience in a surreal car race game. It's a fast-paced game where you can drive many cars and unlock newer ones.
About Racing Limits
Racing Limits is a racing game, as the name implies. It's an exciting, fast-paced game unique for its many different cars and challenges to complete. The game tests your ability to race against other vehicles and win the race. It allows you to show off your skill as a veteran driver, and you can take each vehicle to its limit before upgrading to the next one on the list.
It also has a simple interface where you already know what to do as soon as you log into the game—your sole mission is to complete each level as a winner and become a pro at it. After that, you'll be able to race down the road at various speeds. The game controls are pretty straightforward, too; you won't get crowded with too many buttons or controls; the basic ones are for moving sideways (though in this game, you can only use your accelerometer), moving at a faster speed and hitting the brake.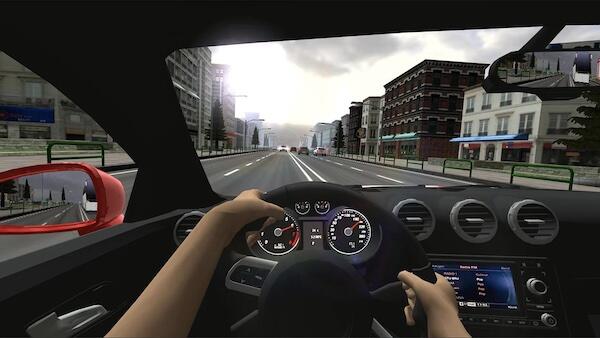 You can use the device's accelerometer to move sideways. The more you tilt the screen, the more your vehicles move sideways. You can also configure the sensitivity of the meter when you play. You will therefore have to make accurate assumptions about the obstacles and other players to avoid running into them.
Racing Limits also has various game modes you can enjoy. ThisThis adds variety to the game and makes the experience more surreal every time you play. For example, you can compete in the arcade game mode, where the objective is to beat certain levels. In addition, there are infinite modes and even races against yourself to check your abilities.
Sbkgames is the developer behind the amazing game, and it has all content rated for all ages. The game is also available in over 46 languages. Depending on your device type, you can download it on Android or iOS. The game is also free to play; you don't get charged for download or gameplay. However, you might purchase some features to access the game's special parts.
Go on Infinite Races
The arcade game has extremely new gameplay and has different features from most racing games you're probably used to. For example, rather than go on a race and compete against other players to get first place, you'll be racing against yourself and the points you earn in each race, depending on how far you can go.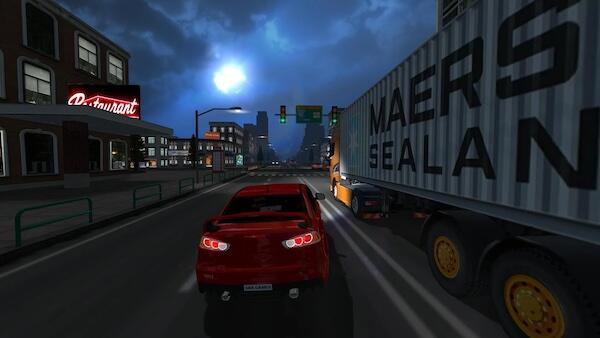 This not only makes the game interesting but adds more variety and independence to the game. Players can now sit back and fun their races rather than compete against other players. The fun is added when you play across various locations; you have to earn a certain point before proceeding to the next level. So until you achieve this, you'll continue to run in this direction.
Game Features
Racing Limits has a large number of players online, and this is partly due to its unique features. Check out some of these features below:
Gameplay
Players love an element of surprise in games they play, which is what Racing Limits delivers thought-out the game. Start with the simple gameplay, completing the race and earning the highest point possible.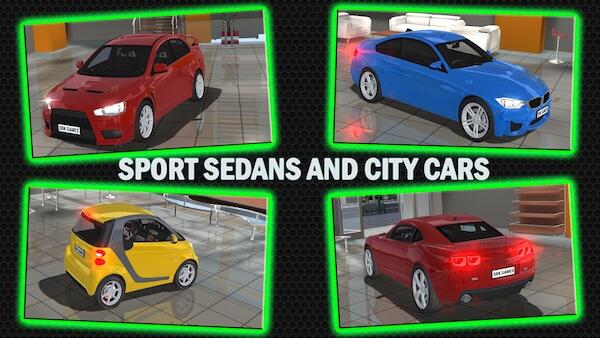 The game has many vehicles to play with; the infinite races and beautiful scenery are the main attraction. You will certainly enjoy the gameplay depending on which game mode you choose.
Beautiful Graphics
Racing games have a flair for excellent graphics and animations because that's where the fun lies. The more detailed the graphics, the more entertaining the players, will find. Racing Limits also has impressive graphics that surpass those of regular games. The cars are detailed, with every visible car feature added to produce a realistic care design.
Likewise, there is beautiful scenery to match. The game has impressive scenes with detailed buildings, and you'll come across other cars on the road, which is realistic too. Depending on your preference, you can toggle between the first-person and second-person views, each with its advantages.
Game Modes
The game has many modes, which adds to its high online rating. If the game had been designed only to allow players to race along a fixed road and earn points, it wouldn't have had much success and would get boring quickly. However, Racing Limits adds more entertainment with the game modes, which changes the environment and the atmosphere and allows you to play with friends and colleagues in the multiplayer mode.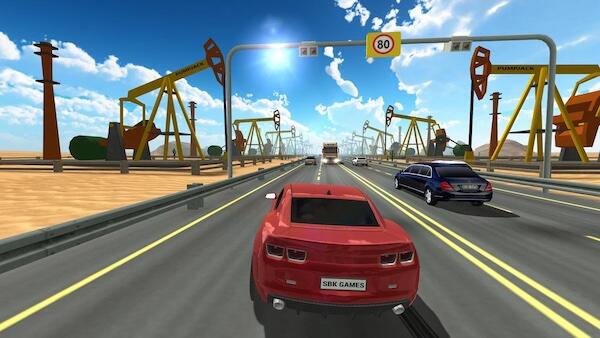 If you're outside or prefer to play offline, you can try the Career Mode, Infinite Mode, Free Mode and Multiplayer Mode to see which ones meet your satisfaction. Each of the modes also has unique features. The map also allows you to choose between three modes: Day, Night or Sunset. The day will let you quickly see any vehicle going against you, while you can only observe from your headlights.
Multiplayer
You can play a multiplayer game with random players or friends online. This game feature allows you to compete with anyone worldwide. You'll be competing with each other to see who's driving at the highest speed possible. So you won't be racing to take first place but will be racing against the others to see who doesn't get involved in accidents, collide with obstacles, miss the road or travels at a slow speed.
Vehicles
There are many cars on Racing Limits, and you can get excellent options from a range of expensive luxurious cars.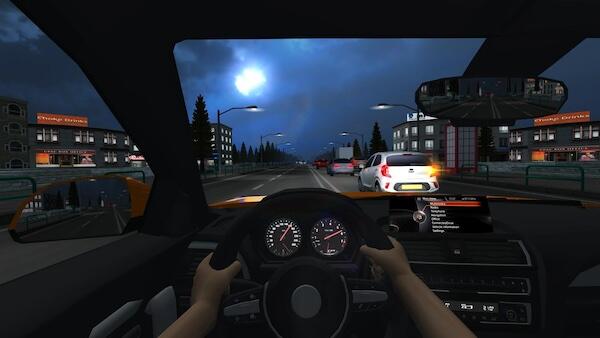 The game also has impressive collections from the real world and is equipped with real-world features; these include vehicles like the Ferrari, Lamborghini, Mercedes-Benz and many others. The cars are constantly updated, too, so you aren't stuck with limited car options.
Conclusion
Racing Limit is one of the most realistic games with exceptional features and exciting gameplay. The traffic, weather, cars, time, etc., add to the game's realistic elements. You can play it for entertainment and also get a little driving experience.