Download Project Gaia APK and do your best to survive in an exhilarating zombie apocalypse. Explore this open world and fight exciting battles in this game.
Description of Project Gaia
Project: GAIA is a third-person shooter game set in a zombie apocalypse. The exciting game provides a massive selection of weapons to fight against the growing army of the undead and dangerous beasts while accompanying a fierce soldier. With an extensive open world, you can explore, you'll constantly encounter these scary zombies taking over every town.
The action-packed game is even more fun when you play with your friends in cooperative mode. You can create alliances that give you the best chance of defeating the zombies and completing missions with joint forces. This allows you and your friends to use a diverse arsenal in fighting against zombies.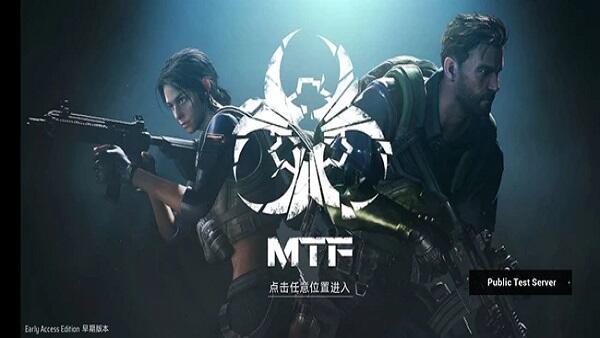 Project: GAIA was developed by GAIA Foundation and was released on the 26th of January, 2021. The game is designed with excellent graphics and 3D models combined to give you a seamless gaming experience. You can easily control your player with the joystick on the left side, while there are several buttons to aim and shoot at the zombies.
The shooter survival game allows you to switch weapons and reload ammunition in the middle of battle, but you need to do this quickly before they get to you. You can easily track how many zombies you have defeated at the top of the screen. You can aim at their head and shoot precisely with the telescopic option.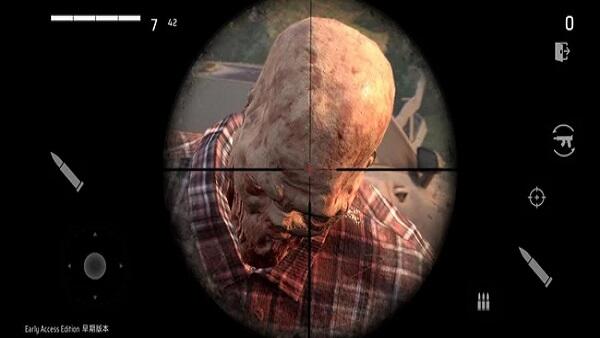 Project: GAIA is an ideal choice if you enjoy thrillers and action games. You can enjoy playing this game with easy controls, fantastic graphics, and fast-paced action.
Project Gaia Storyline and Gameplay
Project: GAIA is based on a zombie apocalypse that poses a threat to the world. A viral pandemic goes out of control in this game and spreads worldwide. Those that are infected die and are reborn as zombies.
But, some people were protected by the government from this pandemic on one condition: they had to find the source of the outbreak and a vaccine that could save the world. You're one of these people, and different dangers await you as you play.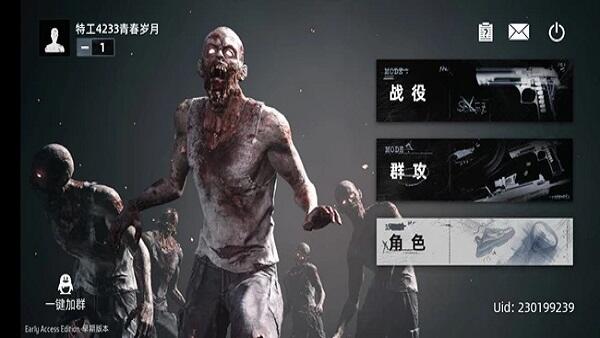 Since it's a survival shooter game, you're equipped with a gun to fight against hundreds of zombies. You must get the zombies out of occupied bases and look for survivors. Some survivors will join your team and help you fight against the zombies and find a cure.
One of the highlights of Project: GAIA is how it expertly builds on its storyline and gaming content. You have different missions that take you to specific areas, where you must fight a horde of zombies until they all die. As you play, the open world continues to expand, so there are many places to explore and kill zombies to achieve your goal.
Equip Yourself for Battle
You can't go against zombies empty-handed, which is why Project: GAIA equips you with weapons and equipment for your character. At the start, you get a shotgun, pistol, and rifle to fight against the undead. But, as you get more achievements and gain more money, you can upgrade your weapons by buying better guns and sleeker designs.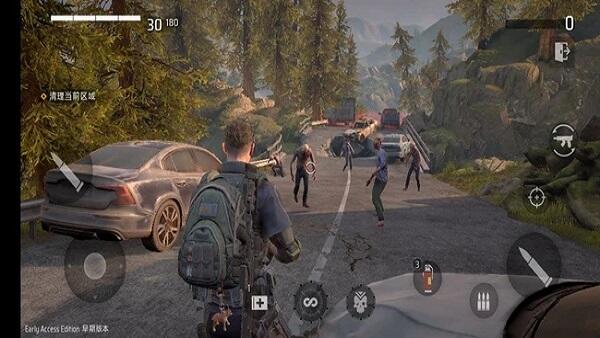 The character can also equip up to five tools at a time, which includes ammunition, bombs, first-aid kits, bandages, and more. It's important to select which ones are more important on the battlefield, although you can always switch them whenever you like.
You are provided with different support items as you go further into the Project: GAIA game. These include bonuses, bombs, ammunition, and first aid kits. You can find them in the middle of two areas, and you should always look for them. When fighting zombies, these tools are usually depleted in battle, especially your health, so it helps to have extra resources.
Diverse Game Modes
The main game mode on Project: GAIA is the story mode, which starts you off with the main storyline. As you play the game, you can have conversations with your other team members and follow the story to get the cure for the pandemic.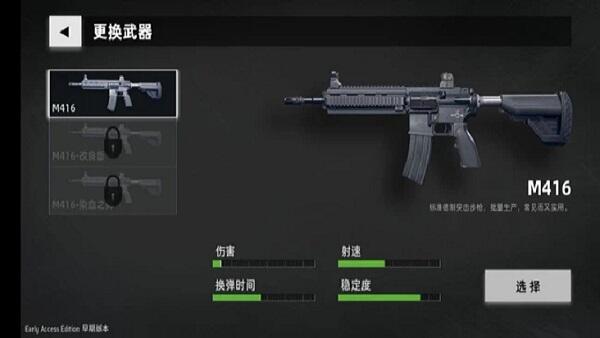 A PvP mode also allows you to play the game with your friends. In the cooperation mode, you can create a room and give your friends the ID or enter the ID your friends have given you. You can also enter a random room and make new friends while slashing the undead.
There is also the challenge mode you can try out when you're not in the mood for the story mode. This game mode is the most difficult, consisting of three levels and thousands of zombies standing in between each one. It offers fast-paced gameplay with multiple zombies coming at you at a time. It's better to gain experience in fighting before moving to the challenge mode.
Sharp and Realistic Graphics
The developers of Project: GAIA did a brilliant job in making the undead on the game scary. The zombies also have different characteristics, so it's not always about walking toward you. Some zombies crawl on the ground, use weapons, or run quickly. It's best to eliminate those with special powers first.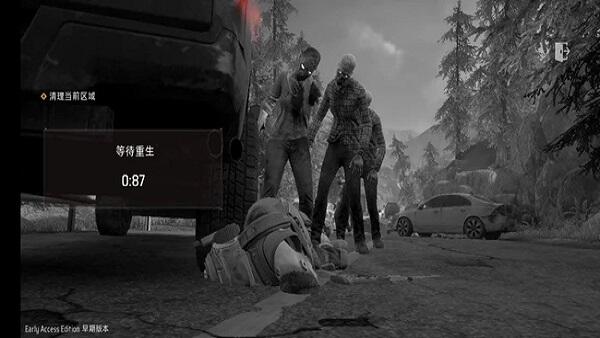 The game features realistic and sharp designs that bring the game to life. From the ugly faces of the zombies to the eerie sounds you hear while playing, this game is not for those who are scared easily.
You benefit from the detailed sounds when you use headphones to play this game. These include the screams of the zombies, gunshots, bombs, footsteps, your allies' voices, and more. This makes the zombie fights seem even more real and will keep you focused on the game.
Conclusion
Project: GAIA is an impressive survival shooter game that does a great job of presenting the zombie genre. Choose from a wide range of super cool weapons and bombs, partner with your friends, save survivors, and do your best to survive while searching for a cure that can save the world.