Download Plants vs Zombies 3 APK to see and experience what's new in this edition of the popular zombie attack game. The zombies are not giving up. Do the same!
Meet The Third Plants Vs Zombies Installment
Plants Vs Zombies (or PvZ3) is a tower defence game. PopCap Games power it. It was released for testing on Androids on the 16th of July, 2019. Unfortunately, it was launched in February 2020 in some countries and made unavailable in November. The retraction was done to change some parts of the game.
From September 2021 to April 2022, it was re-released several times for gameplay. Do you remember details from the previous Plants Vs Zombies games? If you've ever played any of these games, you know how exhilarating these flower defence games can be.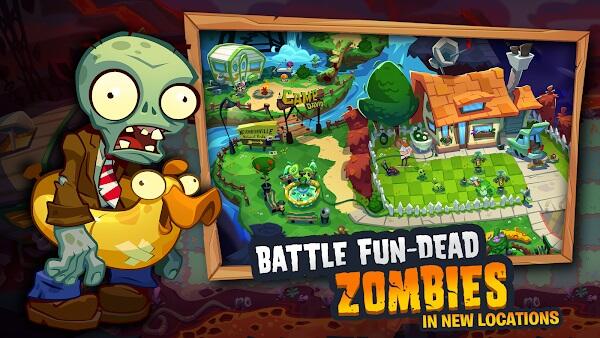 The title seems almost unreal. It's planted fighting zombies, and when you think of it, that's unreasonable since zombies are way more powerful than greens. The plants in this game pack lots of power, though. They somehow manage to be able to battle the scary zombies. Super impressive.
Important Features Of Plants Vs Zombies 3
As with most games, the important features in this game are mostly the characters. They make up the game story, and what happens in the game is determined by what you do with them.
Plants: Plants are living organisms that obtain their energy from sunlight through photosynthesis. Plants are the protagonists in Plants Vs Zombies 3. The plant characters include old characters like Peashooter, Wall-Nut, Squash, Lily Pad and Chili Bean. In addition, plants abs Zombies 3 features two new plant characters: Bamboo Shoots and Silversword. Bamboo Shoots is a shooter plant that causes heavy damage. Silversword is an area of effect plant. It damages all the zombies in a 3x3 surrounding area.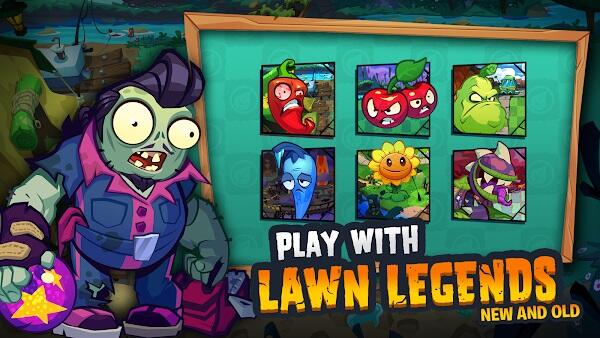 Zombies: Zombies are the antagonists of the game. They are reanimated corpses with an appetite for human brains. The game aims to prevent them from taking over the lawn and eating the player's brain because that ends the game. Different zombies have different strength and speed levels. Returning zombies from the previous editions include Browncoat Zombie, Conehead, Flag Zombie, Gargantuar and Imp Zombie. The new ones are Bowling Zombie and Rock-N-Rollin' Imp. Bowling Zombie attacks by throwing heavy bowling balls at plants in its lane. Rock-N-Rollin' Imp attacks by riding through the plants on a wheel.
Power Ups: The power-ups include Grapes of Wrath, Chilly Pepper, Jalapeño, Cherry Bomb and Blover. They add special upgrades to the plants, enabling them to defeat the zombies easily.
New Characters: The new characters in Plants abs Zombies 3 include Patrice Blazing, Mo and Douglas Fir. Mo is a robotic lawnmower. Patrice is Crazy Dave's niece. Together, they help the plants battle the zombies.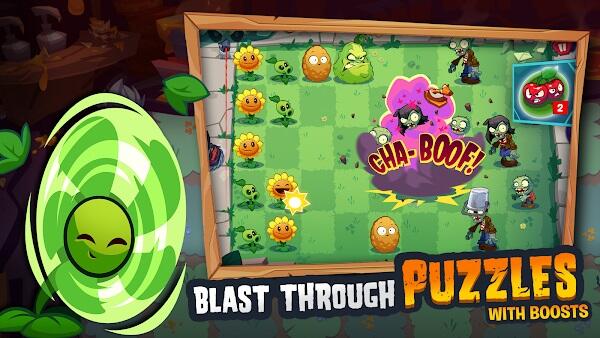 Understanding these features is key to understanding how the game works. In addition, knowing the characters and other unique features will help you play a good game.
What To Do Plants Vs Zombies 3 On Android And iOS
Start by downloading the game on your device. Plants Vs Zombies 3 is playable on Android, iOS and PC. There's lots of fun game content here, so you're never bored as you play. If you get tired of playing this edition, you can play the previous editions for more variety.
In Plants Vs Zombies 3, you can: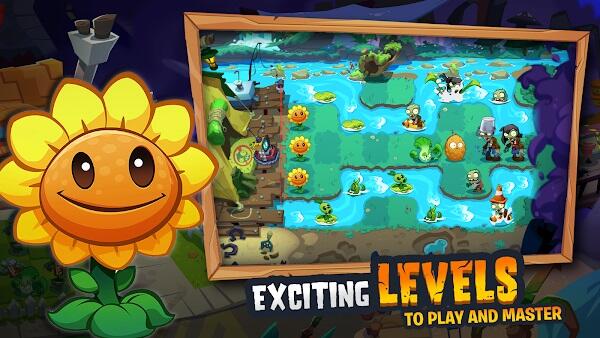 Battle Zombies: Plants Vs Zombies 3 offers a tower defence style game in which you get to fight the zombies that attack. Your weapons are the plants you grow, so tend to them well! The game is set in Neighborville, a fictional town. To keep the town safe and alive, you must become the guardian of the plants in your garden. So keep planting and fighting while ensuring your strategy is foolproof. Learn new tricks as you play; you'll need them because the zombies can be hard to defeat.
Rebuild Neighborville: As you grow plants and battle the zombies with their aid, you'll also have to rebuild your town. Use the special features and power-ups to build the ultimate garden and get the zombies out of the town before they destroy it completely.
Play Puzzle Levels: Plants Vs Zombies 3 features puzzle adventures with different difficulty levels. Completing your puzzles will win you new items to aid the restoration of Neighborville. Of course, you'll need a good strategy here too.
Access New Visuals: Plants Vs Zombies 3 comes with enhanced visuals to give you a better, more appealing gaming experience. The graphics have been revamped. You're getting new designs and new zombie action!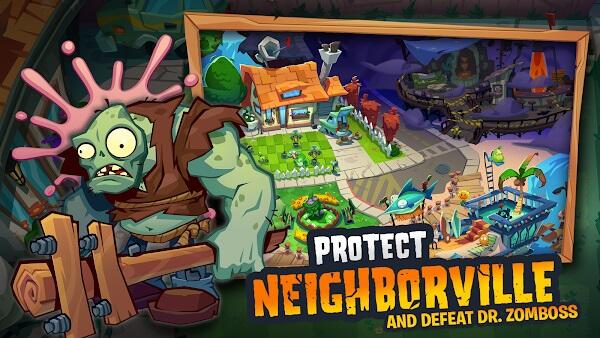 More has changed in the new version of Plants Vs Zombies 3, and it's all for the better!
What's New In Plants Vs Zombies 3?
The orientation has been changed from landscape to portrait. This makes it easier for you to play the game with just one of your hands. The previous editions were known for their 2D graphics, but Plants Vs Zombies 3 has 3D graphics. This makes the interface flexible, and the developers can easily add updates.
There are changes in the gameplay too. For example, sunlight is no longer generated by sunflowers in the garden. This was not time-effective since sunlight is used to summon battle plants. Instead, it is needed to grow them. In Plants Vs Zombies 3, sunlight is generated over time.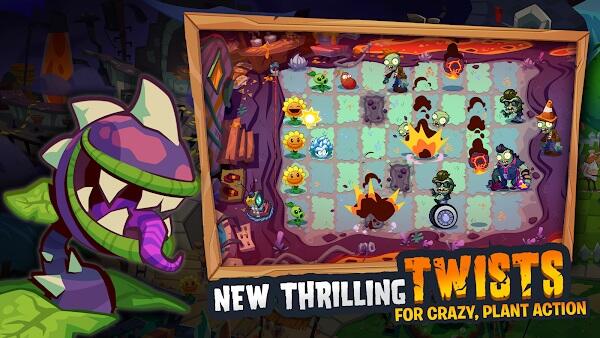 This is done automatically, making the game faster than its predecessors. Plants Vs Zombies 3 is designed for players who are fans of quick battles that require you to think fast.
Conclusion
Plants Vs Zombies 3 has glitches. This is not a surprise because it's been made unavailable for updates several times. The glitches include hidden progress bars and problems with the zombie characters. Sometimes, you'll hear the sounds of the plants even after the game ends. Electronics Arts are the gaming company home to Plants Vs Zombies 3.
It is also home to the previous editions of the game, so one can expect a better bug-free version someday. EA, short for Electronic Arts, was founded in 1982. It is also home to several game franchises, including The Sims, Star Wars and Apex Legends. They're famous for developing amazing games. So hold on to that, and choose to try out this game!


Join Telegram Group
Download Plants vs Zombies 3 APK to see and experience what's new in this edition of the popular zombie attack game. The zombies are not giving up. Do the same!