Download and install PetrolHead APK and play the simulation game, where a player is taught how they can improve their driving skills. There is also a racing option.
Description of PetrolHead
This game will teach you how to become a professional driver. PetrolHead: Traffic Quests is a new simulation game published by Lethe Studios.
There is a virtual city in the game where you will learn how you can control your car. Even though this game belongs in the racing category, its gameplay is more in the simulations games direction. You have no pressure on time or opponent. All you need to do is obey traffic rules and rest the car safely in the parking lot.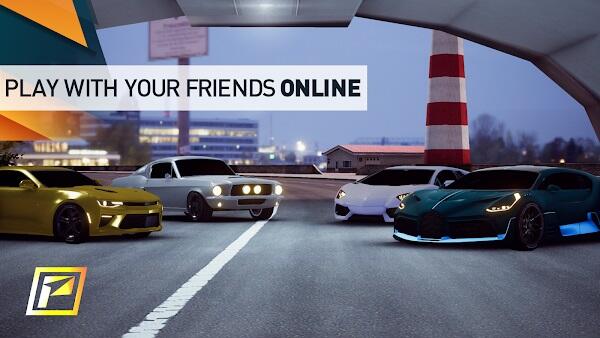 You will be entirely wrong if you think playing this game will be too easy. However, a real-world driving experience may be needed if you want to begin this game well.
360 Degree Camera
The camera's power is one of the most incredible features of this game that has not been seen in any other simulation game. PetrolHead: Traffic Quests allows you to rotate the screen to access different viewing angles while driving. Using your two fingers to navigate the direction, you can look left and right, forward and backward. This is a very important feature so that each time you back the car, you can see the back rather than using fixed cameras like other games in the same genre.
If you apply the view from behind the steering wheel, this feature will help increase realism.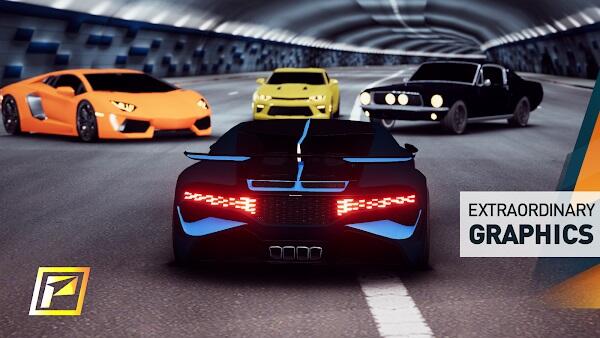 Career/Multiplayer Mode
The career mode is like a virtual coach that assists you in becoming a professional driver. Complete the game's journey (which involves parking the car in the parking lot) to complete the level. All your actions are strictly controlled. For example, if you pass a red light or do not remember to turn the signal when turning, the game will immediately show you notice below the screen and then take away from your points. You also earn points for doing something good, such as obeying traffic lights, travelling in the right lane, and wearing a seatbelt. The game is over when all your points are exhausted.
If you are a free person and do not enjoy following rules, choose online mode instead. In this mode, you can drive the car freely and see the city via the glass window. You have the option to perform drift techniques, cause accidents, and drive through a red light without fear of receiving a fine. In addition, the game allows you to create rooms and play with your friends. You can play against other online players worldwide if you choose to play alone. You also have the opportunity to create beautiful emotions when you drive.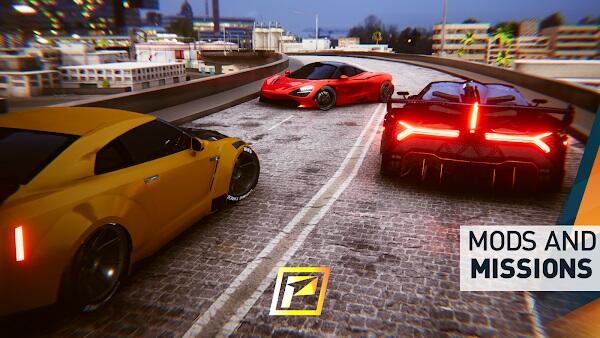 Control Interface
This game has a great interface that assists players in manipulating on-screen. The left of the screen bears a steering wheel (or arrow, depending on your choice). The right side features keys like accelerator, foot brake, car number, seat belt, and starter. Finally, the keys for the horn and turn signals sit at the screen's centre bottom.
PetrolHead: Traffic Quests offers players three types of control: virtual steering wheel, arrow and tilting device. You can pick any of these control options in settings.
Garage
If you are a lover of cars, you will be excited by the garage of this game. The cars are modelled after real and popular brands like Porsche, BMW, and Mercedes, even though the company logo is not on them.
The vehicle system of this game is divided into several categories, such as Sedan, Leaderboard, Supersport, Classic, Luxury, Suv, and Sport.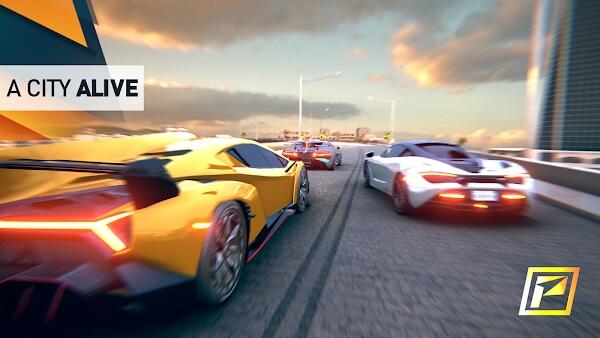 When you access the workshop section of the garage, you can upgrade accessories or change the colour of your car's paint. A car with an efficient engine will perform better, making its control easier. The game's reality gives you the chance to feel that.
Graphics
The graphics are one factor that decides a racing game's success. PetrolHead: Traffic Quests incorporates advanced graphics technology and thrills even the most demanding players with realistic effects and sharp images. There is no lag in how you control. Try setting the Graphic Quality and Resolution to the highest and feel the awesomeness of the game's graphic technology. In addition, you can enjoy nice music while you play the game.
Exhibit Your Skills
When you think of it, you might assume that this game is pretty straightforward, but it is more than that.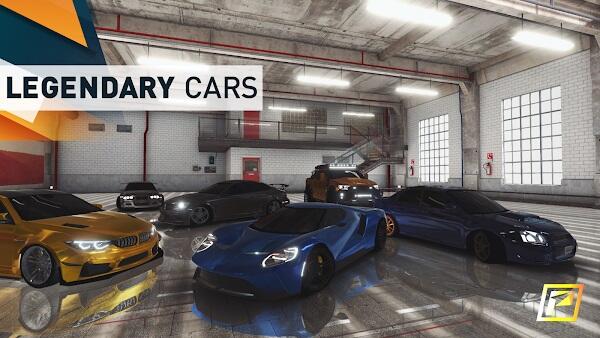 This game's driving skills will improve from the most basic to the most challenging aspects. You will be enthusiastically guarded and have to follow steps carefully, such as stopping at a red light made known by the general law, or turning left or right when necessary. Finally, you have completed the challenge by overcoming these challenges and returning your car to its right spot.
Key Features of PetrolHead
Drive or cruise around in this mechanic design
These realistic mechanics allow you to drive your car. The engine power race allows for a limitless driving adventure
Realistic street lights. Incredible graphics that exhibit natural light
Goal-setting and questing. You will get a match when you attain an achievement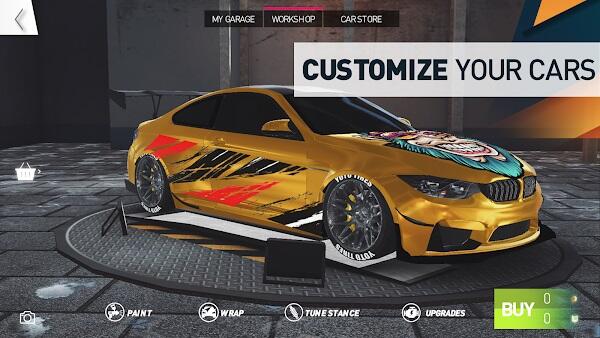 Drive to the end of the earth and perform side tasks. Explore the available map and complete every mission. You can still have fun by freely riding in queue mode.
Enjoy about 80 premium cars. There are the best colour and improvements in the workshop. Let the world see your dream car. Customise cars according to your style and taste, then rule the street with your favourite car.
Improve your driving by playing in the Career Mode. This is where your skills are put to the test. You must complete difficult modes, control several cars on the street and exhibit your skills. In addition, a massive multiplayer map is available to be unlocked.
Conclusion
You can safely consider this game one of the best driving simulation games for mobile devices. Hopefully, the game will achieve a lot of success in the coming years. So, if you are curious about finding out what this game has to offer, all you have to do is download it right now.