Download Ocean Is Home APK and try your luck surviving on a deserted island. The amazing graphics and the new approach to survival games will surely make you want more as your try to live alone.
A Deep Analysis Of Ocean Is Home
Ocean Is Home: Survival Island is a survival game where you need to live as a man on a deserted island. While this idyllic life is what many of us want to live and experience, is it really as easy as it looks? Can you live on a deserted island without depending on the modern amenities of life?
You have to build your own house and gather woods to create your own food, craft your own materials and equipment and do everything in your power to survive on the island. Once you get accustomed to living on the island, you can even build your own farm and depend on it for your daily necessities. You can even hunt your own food and run around on the island like you own it!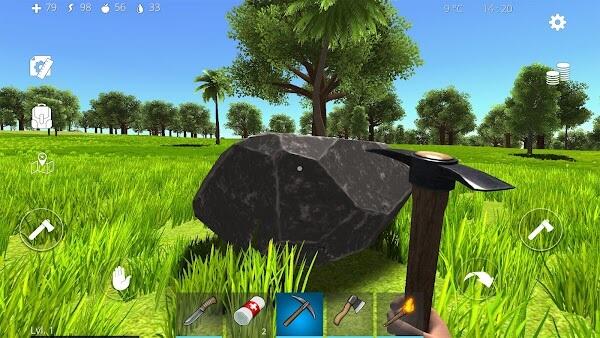 If you believe you have great hunting skills and survival skills ain't a big deal for you, then this game is the way to go!
First-person Survival Gameplay
Ocean Is Home: Survival Island offers a first-person survival gameplay experience that is surely enjoyable and worth trying! The first-person perspective makes you feel like you are inside the game and gives you a feeling of actually playing the character. You can see from your own eyes and make decisions based on what you see around you.
Forget Luxuries, Time For Survival First!
The game depends on you using whatever resources you have at hand. You cannot depend on the luxuries and amenities of modern living and depend on nature for lifestyle. The days of luxurious living are long gone, and what awaits you is a period of dependence on scavenging, hunting, farming, crafting, and many other basic life skills. Luxurious thinking and resources are no longer available to you, only natural resources!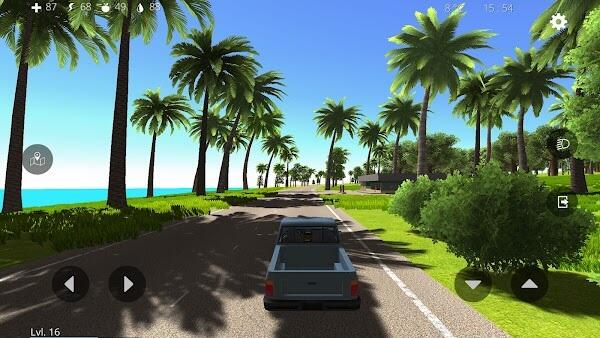 Craft Things From Resources You Have
In the game, you'll find a wide variety of resources that can be used for a variety of purposes. You can also choose to craft your dream weapons from the resources you have at hand. It becomes more fun when the same instrument powers up and evolves after you use it for completing certain activities. Better weapons will guarantee a better way of life as you can depend on them for hunting or even give you better defense against stronger enemies.
Get Armed With Several Weapon Varieties
After you level up a bit, you will be able to use a variety of weapons to hunt and protect yourself. You would have to craft and make your own weapons, but they level up and evolve with use, giving your more power behind every attack and more dexterity while performing your weapons.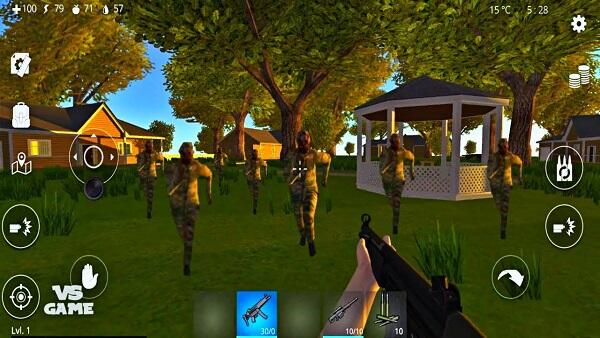 Use Medikit To Increase Health
The game has various natural resources to help you deal with everyday issues and problems. For example, suppose you were to get hurt or sustain any kind of injury. In that case, you can easily heal yourself using a medikit. However, resources are scarce since you are on a deserted island, so always be careful in every step you take in the game.
Watch Your Health, Energy, & Other Meters
While living by yourself on a deserted island, it is quite normal to be attacked by wild animals or poisoned by dangerous wild fruits and vegetables. This aspect has been perfectly duplicated in the game, where you can easily get hurt naturally. Always be on the lookout for your health and energy levels so that you can take the necessary steps to heal yourself and always be in a top physical state.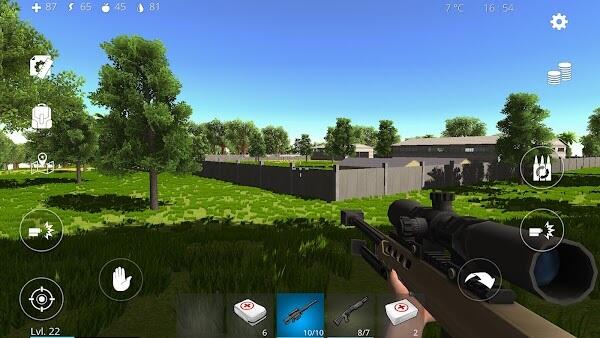 Clean 3D Graphics
One of the best features of Ocean Is Home: Survival Island is its clean 3D graphics. It makes everything look life-like and makes you enjoy your game even more. Nowadays, no one wants a game with compromised graphics quality. The clean and high-quality graphics make your gameplay interesting and the game worth trying.
Enter the City & Drive Vehicles
You can even enter cities and drive vehicles of your choice. Ocean Is Home comes with a wide range of vehicles, and you can drive them as you want to. After you develop your Home and island, you can even choose to have a vehicle to travel around the island.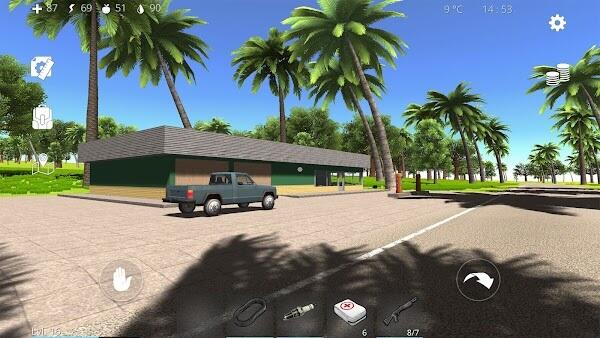 Things Get Complex As You Advance
It may be easy to survive on your own and level up initially. However, as you advance through the game, it becomes more complex, making surviving a difficult and complex task indeed. However, the stages are interesting as you have to analyze and think out of the box to develop newer ideas on survival.
Level-up To Gain More Resources
You gain more resources to play and survive on the island as you level up. While you can choose not to depend on the resources in the initial levels, It becomes the means of supporting your life on the island later on. However, you cannot choose to overuse or misuse your resources either. You'll have limited resources, so use them efficiently and make them last for a long time. Unrestricted use would only make it difficult for you to survive in the later levels.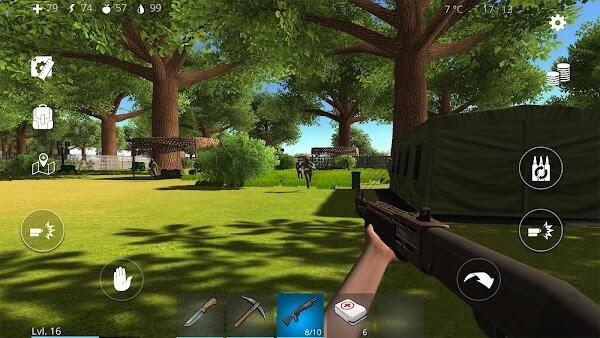 How To Play?
While playing the game, only one thought should be in your mind – you have to survive against all odds. While the map is open, giving you the freedom to roam around and explore as you wish, you have to be careful of traps and wild animals at all times. You never know what might spring up on you, and you have to be ready to defend.
You need to craft many items from natural resources, including your own Home, weapons, stone furniture, benches, and your inventory, among others. When you start off, there will be a lot of guides and tutorials to help you get a feel of the game.
Conclusion
You definitely have a brief understanding of the setting of this game and can already guess how it would feel to play it. You should try out the game on your mobile phone for better insight. Download it, and start your journey of surviving on a deserted island. Seems interesting, doesn't it?


Join Telegram Group
Download Ocean Is Home APK and try your luck surviving on a deserted island. The amazing graphics and the new approach to survival games will surely make you want more as your try to live alone.