Download Ninja Arashi 2 APK to take yourself on an immersive journey to freedom. Step into Master Ninja Arashi's POV and become the hero who sets his son free.
Ninja Arashi 2
The people who played the first version of the Ninja Arashi gameplay would tell you they had the most entertaining experience with the game.
They did not lie.
The Ninja Arashi gameplay is an interesting experience with a hooked plot that keeps you 100% absorbed from start to finish. But, before you run out for your ninja Arashi 2 download, you need to understand what to expect from the game. And to do this, we have to go back in time to 2017, when Ninja Arashi was first released.
The Story Before Ninja Arashi 2
It'd be straight-up inconsiderate of us to jump ahead into talking about the Ninja Arashi 2 gameplay without first going over the plot of 1.
For those new to the game, this section goes in line with the game's prelude and gives you a better idea of what was before Ninja Arashi 2. Even if you are not new to the game, going over this before your Ninja Arashi 2 download would equip you as things have changed from what they were with the old version.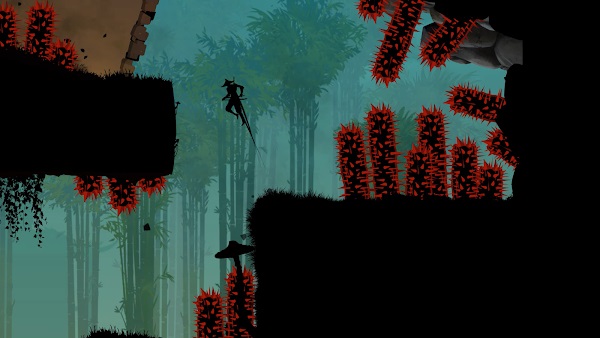 As you must have guessed from the game's name, Ninja Arashi details the struggle of Arashi, the main character, as he fights different evil beings for his son's freedom. This quest for his son's release from captivity leads him to Oroshi, the main villain in the first version, with whom he had a combat encounter and defeated.
After this defeat, one would expect the son to be free, right? But no, the swift turn of events led him to another encounter with Dosu, another demon, who freezes him. Fifteen years later, Raven frees him from this frozen prison and empowers him with ninja Arashi 2 artifacts, another common feature of the Ninja Arashi 2 game.
Ninja Arasi 2 - An Overview
If you played the first version of this game, you'd understand the whole essence of the Ninja Arashi 2 gameplay. Like the first Ninja Arashi, this game immerses you in an adventurous quest to uncover the evils of Dosu but wraps this in many exciting maneuvers and a more intriguing mystery.
In this new version, you'd have only one stimulating quest. This is to rescue your son and take your wreaking revenge on Dosu after your defeat of Oroshi in Nina Arashi
An interesting feature of this game is that it allows you to experience the quest of a loving father as he fights evil demons to gain his freedom and rescue his son from their bondage. As you enter this quest, you'd be responsible for keeping Arashi free through 4 acts. These acts are made up of 80 levels or stages to make for a challenging adventure from the start right until you enter Ninja Arashi 2 last level.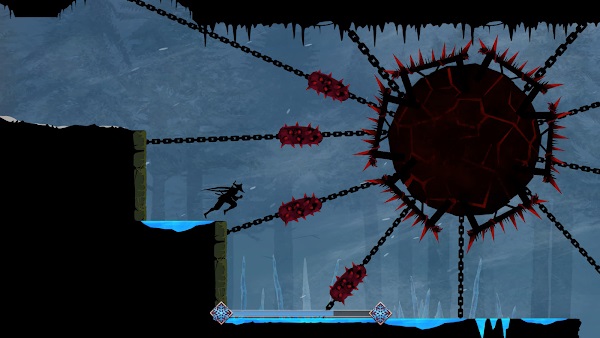 Making up each level are different tasking rounds that would have you combating different enemies with fewer armors and skills than what was available in the first version. But unlike the first, the Ninja Arashi 2 new update has more interesting features you'd come to enjoy as you play.
For one, it offers a more challenging gameplay experience despite its design simplicity. Even though it follows from the story in the first gameplay, this Ninja Arashi update is enhanced with many exciting RPG elements that make for a solid interactive experience with the character of the play.
Graphics & Controls
The Ninja Arashi 2 control feature is no different from what we had in the first version.
As in many mobile RPGs, the Ninja Arashi game is equipped with a superior character control that allows Arashi to attack, sheath, guard, jump, super hit enemies, activate stealth mode, and throw. This control feature is made up of the direction buttons and four other ability buttons set to serve different skills functions when combined or used individually.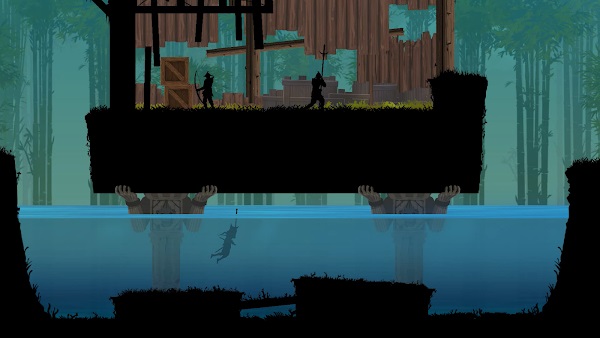 The graphics, however, are a great improvement from what we had in the first version. Unlike the first version, the Ninja Arashi 2 game features improved graphics and shadow silhouette style scenery that's designed to keep you absorbed in the game.
With Ninja Arashi game's graphics, you'd be able to experience the adventures and struggles through the eyes of the titular character.
Challenging Complexity
One of the features that make Ninja Arashi 2 an enjoyable experience for mobile gamers is how complex, or better put, challenging it is. To make it a more eventful adventure, the developer of the game, Blank Panther, decided to drop a few of the game's features.
One of these major changes is the removal of the Ninja Arashi Soul Beasts and Orbs of Protection. Now, all you have to rely on are your instincts and perceptive spirit to get through the game.
Ninja Arashi 2, no doubt, relies on the intricacies of the first version, but the changes made to the game will not prepare you to get on it immediately without first going through all the Ninja Arashi 2 walkthroughs.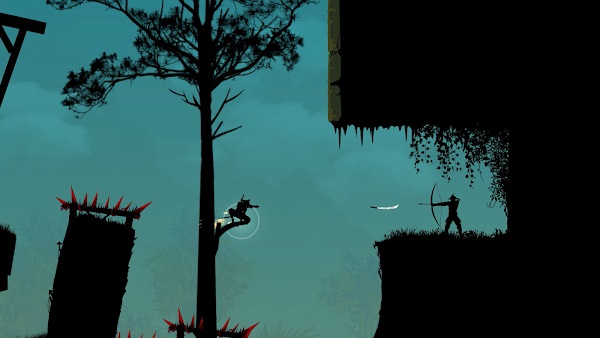 They removed some features and made some others scarcer or harder to get. A good example of this is how difficult it is now to reach health orbs. In the first version, you could easily find up to 3 or 4 health orbs on multiple levels. Now, reaching even one of these orbs is a separate adventure of its own. More interesting is that these health orbs now drain out faster and can leave you unequipped for many levels.
For you to succeed at each level of Ninja Arashi 2 boss fights and even the Ninja Arashi 2 final boss fight, you would have to be careful not to lose your health orbs. The more orbs you have, the more skills and resilience you have for the Ninja Arashi 2 boss fights.
Adding to the game's increased challenge is that you can't create your own checkpoints with Ninja Arashi diamonds or gold. Beer traps that you could maneuver with your Shuriken attack feature are now tougher to survive. Not only do they last longer, but they also weaken your character's skills a great deal.
Conclusion
There's so much to love about the Ninja Arashi 2 gameplay. Everything, from the stimulating graphics, seamless controls, down to its overall setting, has been set to make it an enjoyable mobile experience for you.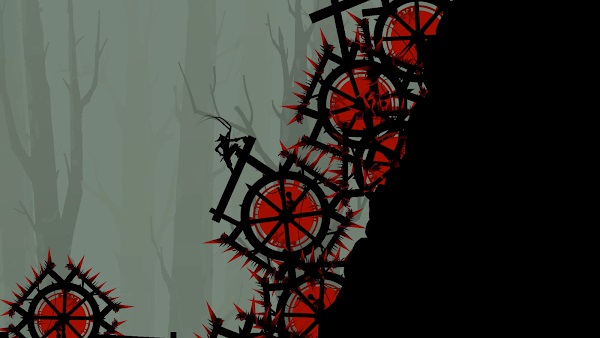 What's even more fascinating about this game is how simple it is for new players. If you didn't play the first version, you can rest assured you won't have any issue playing this version.