Download Need for Speed Most Wanted APK latest version and race against AI-controlled cars. Download and watch out for police cars who will do everything to stop you from racing.
In-Depth Description of Need for Speed Most Wanted
If the title did not immediately give away the gist of the game, here it is: Need for Speed Most Wanted is a fast-paced car racing game that hinges on speed and illegal racing while the player evades law enforcement. It is one of the games in the Need for Speed series, a series that was first released on consoles in 1994 and later expanded to include mobile phones and tablets.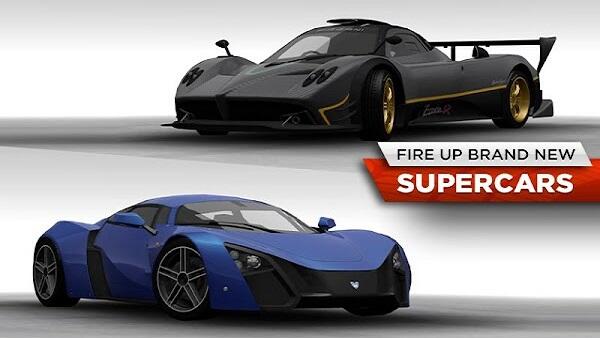 EA initially released Need for Speed Most Wanted as a console and PC game, but on October 29, 2012, they released a mobile version for Android and iOS devices.
Need for Speed Most Wanted requires players to compete in illegal street races against computer-driven NPC cars while law officers chase after them while attempting to stop them however they can. Need for Speed Most Wanted is a race against time and law enforcement to see who emerges as the Most Wanted.
Steering
There are two ways to control your car in the game; you can use the on-screen steering wheel or the accelerometer-based control system. The on-screen steering wheel is relatively small, and, to make things worse, it is on the left side of the screen. The brake is also on the left side of the screen, so you might get the steering wheel mixed up with the brake if your fingers touch the wrong place.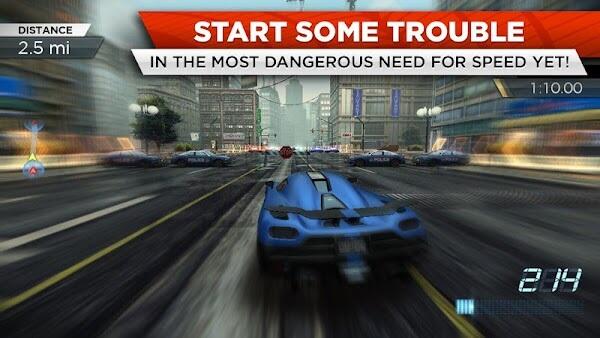 The accelerometer control scheme works a lot better than the on-screen controls. With the accelerometer, the game swiftly detects when you tilt your phone and makes the turns accordingly. You may even adjust the sensitivity, which determines how much your device picks up your movements; this way, you can correct your car's direction if it slides too far left or right or hardly moves.
Controls
Aside from steering your vehicles, Need for Speed Most Wanted features other strategically-placed controls that ensure you beat all obstacles and make it to the finish line before your opponents. By default, acceleration is automatic in the game, so players do not have to adjust acceleration while driving manually, but players also have the option to control their speed manually.
As stated earlier, you can hold or press on the left side of the screen to brake or reverse your vehicle. You can drift your car by pressing the right side of your device's screen. Drifting helps you drive past sharp curves and bends, making it one of the most essential skills to learn in the game.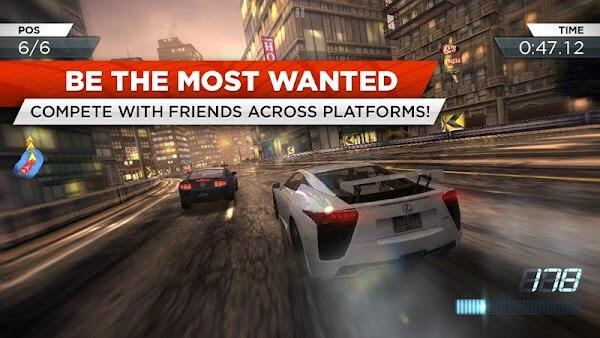 When you start driving, you may quickly learn that you need to begin every drift early if you want to make the sharp turns in the game. One of the perks of drifting in Need for Speed is that it is the easiest and fastest way to fill up your nitrous bar.
Nitrous Boost
You can activate the nitrous bar by swiping upwards on your screen–but only when it is full. This means that until the bar runs out, your car will drive at high speed. A downside to using nitrous is that, short of the nitrous bar running out, there is no way to deactivate it.
It does not take much to fill up the nitrous bar, and the game lets you know when it is full. Aside from drifting, the nitrous bar also fills up when you perform dangerous acts while driving; for example, wrecking and taking down competing vehicles and police cars and successfully pulling off near-collisions will boost your nitrous bar.
Unique Features of Need for Speed Most Wanted APK
Speedwall. Need for Speed Most Wanted mobile version foregoes the online multiplayer feature fans love and replaces it with a Most Wanted list where players are ranked according to Speed Points.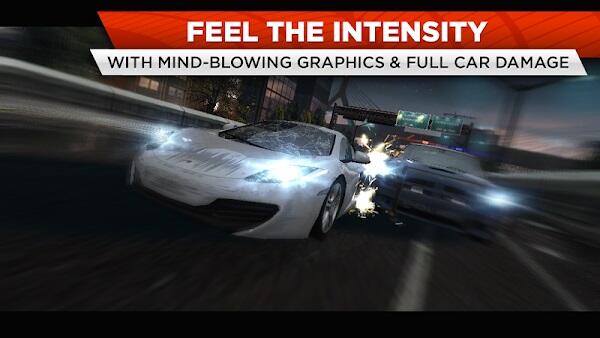 Speed Points. Need for Speed Most Wanted awards you Speed Points (these can be likened to XP) based on how fast you race and your position in the race, i.e., whether you win gold, silver, or bronze. When you earn Speed Points, you gain the opportunity to unlock new cars, which you still have to buy with in-game currency.
Menu-Based Racing. The mobile version of Need for Speed Most Wanted is more old-school with its menu-based racing action. Unlike the console and PC versions which deliver an extensive open-world game that allows players to drive their cars to the location of the race and see the fictional urban city of Fairhaven. With this menu-based option, players select locations from the map, and the race starts in that location.
Variety of Cars. Like many other games in the Need for Speed series, Most Wanted hosts a number of licensed vehicles. These cars range from the Ford Focus, which players start with, to the exotic Bugatti Veyron; in between these cars are other notable ones such as the Porsche 911 Carrera S, SRT Viper GTS, Hummer HI Alpha, and many more.
Single-Use Mode. Need for Speed Most Wanted boasts of mode that players can use to enhance their cars and improve their overall driving experience while staying ahead of other players. But the mode included in the game are for one-time use only, rather than permanent upgrades.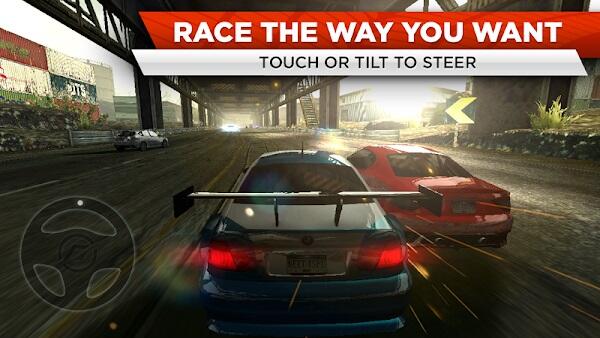 You can equip your car with one or two mode before every race, but after each race, the mode no longer apply to the vehicle, and you have to repurchase them with in-game currency if you want to use them. The mode add different bonuses to your car; the better the bonus, the more expensive the mode.
Conclusion
Need for Speed Most Wanted introduced a new era of car racing mobile games with incredible graphics and features such as mode that improve your car's top speed and tires that are immune to spikes thrown at your vehicle. When you download this game and pay the $6.99 price, you can get an exclusive Most Wanted live wallpaper for your phone.
Although EA and its developers have stopped offering support for this game which was last updated in December 2018, Most Wanted is still one of the best mobile racing games.