Download My Boy APK to start running some of your favorite GameBoy Advance games on your Android device! Enjoy high-end emulation, cheat codes, and BIOS emulation.
About My Boy! For Gamers
My Boy! is a feature-packed GameBoy Advance Emulator. This platform allows you to play games for GameBoy Advance on your Android device and can even be downloaded on some cheap phones. The app is the only GBA emulator that allows for link cable emulation and has the speed to support this.
The My Boy! emulator is a must-have for gaming enthusiasts, as the app can accurately emulate almost all aspects of the real GameBoy Advance. The app was released on the 12th of August, 2012. Fast Emulator is the developer and publisher.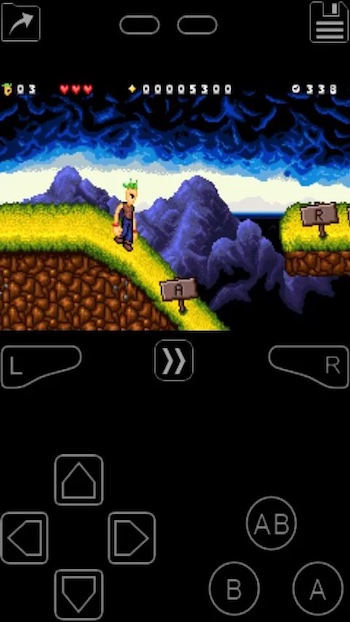 My Boy! combines Bluetooth functionality, impressive emulation, and customization in one platform. You can download the free version, but some more features and benefits come with purchasing the paid app.
With My Boy!, you can effortlessly mimic this older console and try out some iconic games. Not only this, but it works very similarly to the original console, except it's on your Android device.
High-Quality Emulation
The main highlight of the My Boy! emulator is top-quality. The platform can provide impressive emulation quality by mimicking games up to 60 frames per second on low-end and high-end devices. My Boy! has a pretty good compatibility rate for Android devices, so you can run nearly all games without challenges, and it does not take up a lot of battery.
With My Boy!, you can benefit from the BIOS emulation. And, you don't even have to download a BIOS file to use this emulation feature. You can access different customization options in the emulator settings, including the layout, transparency, size, and on-screen buttons that enhance your gaming experience.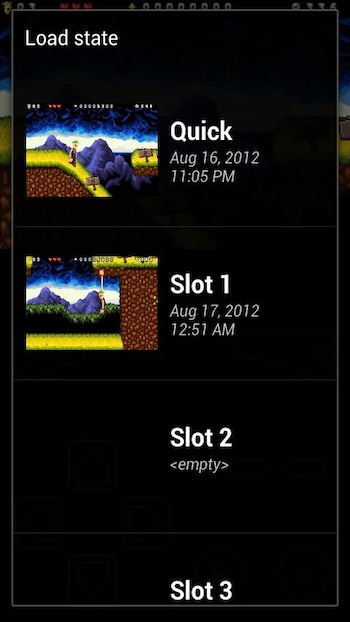 My Boy! also supports an IME controller for gamers that like hardware functions. This allows you to use hardware controls rather than on-screen buttons. The emulator also supports link cable emulation and does not slow down using this app. Plus, My Boy! allows you to link up two different games, although you can't play GB/C games with this app.
Gamer-Friendly Features
Gamers will be pulled into a fantastic world as My Boy! is fitted with all the top-notch features they are looking for. This is ideal if you're looking for a feature-packed GBA simulator for Android. With this platform, you can play some of the old GBA games like Pokemon, Super Mario World, Castlevania, Sonic Advance, Advance Wars and more.
Whether you want to play games from your childhood, or you're interested in trying something new, My Boy! gives you access to some of these iconic games, right on your Android device.
The GBA emulator allows users to customize the on-screen keypad, which also has shortcuts like save and load. When you use OpenGL, My Boy offers even better graphics for your game. Even as it emulates an outdated console, this is not reflected in the graphics.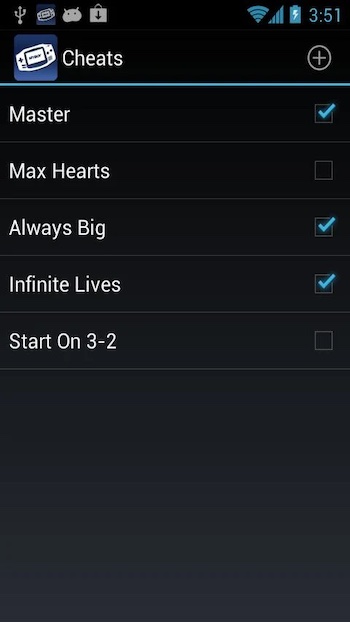 With the paid version, you can connect to another play through Bluetooth, WiFi, or the ROM on your phone and cross-play with link cable emulation. Players can battle against each other and trade games. The link cable emulation can run on the same devices or across different devices.
When you pay for My Boy!, you get extras like emulation state saving, multiple screen layout profiles, 16x fast forward, and multi-line cheat codes.
Other Features Offered on My Boy!
Here are some other features that you can find on My Boy!
The emulator connects to your Android device's hardware sensors and vibrators to provide rumble feelings, gyroscope, tilt, and solar sensors.
Features UPS/IPS ROM patching.
Includes fun video filters with the help of GLSL shaders.
Use multi-lined cheat codes like GameShark, ActionReplay, or CodeBreaker. You can also enable and disable the cheat codes while the game runs.
Offers OpenGL rendering in the backend. You can also access normal rendering even if your device does not have a GPU.
You can fast-forward and slow down the gameplay. You can fast-forward the game if you want to skip the stories before the action. The emulator also allows you to slow down games, increasing your chances of getting past hard levels.
Sync the My Boy! emulator with Google Drive. This allows you to play games on one device, save it, and continue on another.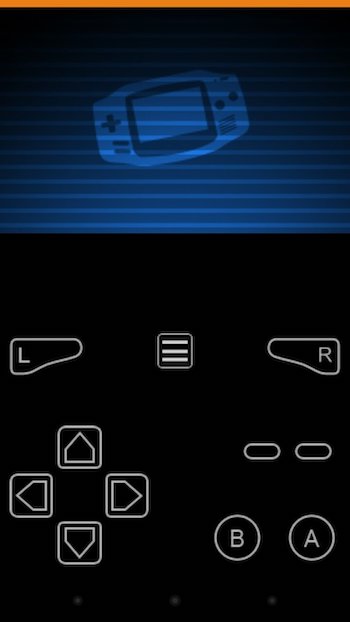 A powerful screen layout editor allows you to choose the position and size of the game video and controls.
Save games with the screenshot feature, even while the game is on.
Support MOGA controllers and other external controls.
Create shortcuts for My Boy! games on your desktop device. This allows you to launch your games from the desktop directly.
Easily create different screen layouts and key-mapping profiles. You can also switch to anyone you want.
My Boy! features a clean and seamless user interface that is easy for all users to get started with.
How to Play Games on My Boy!
Remember that My Boy! is purely an emulator and does not have the GameBoy Advance games. If you want to play games with the emulator, start by purchasing yours legally.
Then, download the game to your SD card and give the app access to it. From there, you can immediately start downloading some iconic games.
When you download My Boy! on your Android device, you can get the paid version to avoid ads and get extra functionality, especially the multi-line cheat codes.
Conclusion
Although you have to pay to get the most out of My Boy!, the wide range of features make this emulator worth it. The GameBoy Advance emulator provides top-tier game mimicking on your Android device and has very high compatibility, making it work with almost all games you can think of. It also allows you to use cheat codes in the middle of the gameplay, slow down, or fast-forward the game for your convenience.