Download Mr Bow APK to show your prowess as a legendary archer. Get into the action, shoot arrows at the evil archers like a Bow Man, and earn amazing rewards.
Mr Bow
Download Mr Bow's mobile game to enjoy simple and fun gameplay. The game was developed by Agency Global.LTD and launched in January 2019. Mr Bow is a stress-relief game with action, hence the tons of downloads it has received. To become a legendary archer and battle against the enemy archers, join the league of archers in the game. The game is available on IOS and Android devices.
Game Description
Mr. Bow gives players the opportunity to experience incredible bow shooting as he displays his excellent archery skills. Many evil archers are invading the land, and the archery master is needed to fight and protect the people. As Mr Bow, it is your duty to take out the enemies in a series of exciting and epic challenges. Engage in action and fight against the best archers; remember that everyone has unique fight techniques, and you have to fight in various environments.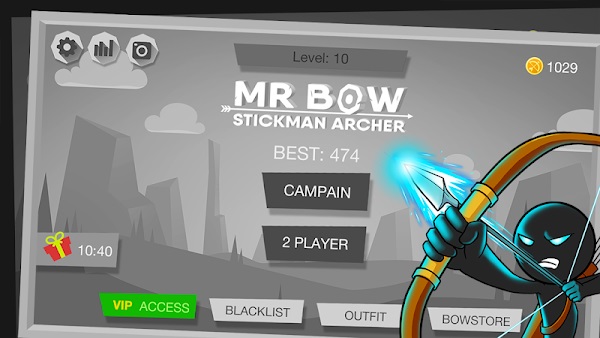 Start your journey as the best archer in Mr Bow and become a champion. Take on different challenges in bow shooting and prepare for the enemies' invasion. Go the extra mile and unlock your inner potential. With the number of stages in the game, you would end up the best archer ever.
The game offers a good collection of bows and arrows. As you upgrade and move to different levels, unlock your abilities and powers. Collect gears and weapons as you bring down the evil archers, and finish up challenges and missions as you go. Enjoy the gameplay and challenge online players and friends to intense duels. As you go, take down the enemies, begin your quest for legendary bows, and unleash your innate skills and powers.
Mr Bow Gameplay
Like several directional action games, including Bowmasters and Angry Birds, Mr. Bow's gameplay is pretty straightforward. By sliding your fingertip to the protagonist's back and keeping it, you can change the course of the shot as it is being fired, causing the hero to fire in the way you choose. Understanding the gameplay is simple, but winning is not, particularly while they are proficient archers and show no compassion.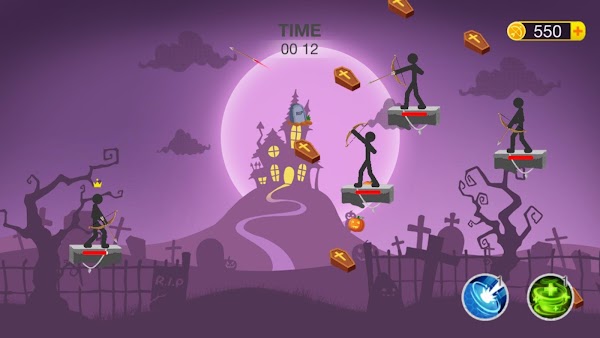 An aspect you should be aware of when playing shooting games is that headshots will inflict greater harm. To eliminate your adversaries as quickly as practicable, deliver headshots. You will face difficulties on every one of Mr. Bow's many levels of growing complexity. Stronger opposition is due to a higher level. Challenges can occasionally occur, including a trunk that travels back and forwards on its own. These elements heighten the narrative and unpredictability of the conflict.
Features of Mr Bow
To understand Mr Bow to the fullest, let us uncover the features of the game:
Mr Bow Game Modes
There are plenty of hurdles for players despite Mr. Bow's incredibly enjoyable style of play. This game is a lot of fun. You shouldn't feel bad whenever you're defeated. Rather, be more inspired to continue.
Mr. Bow now features two primary game modes: Campaign and two players. You can compete against buddies or any other player in the two-player mode.
Join the best archers in Mr Bow in your greatest battles, and start with the thrilling campaign missions. Go against opponents at a time, the latter being significantly more difficult than the former. Prepare yourself for difficult archery tasks which will help you become a proficient archer. You may sequentially overcome the evil world's adversaries in campaign mode. You can carry on from the opponent who destroyed you whenever you're defeated rather than restarting.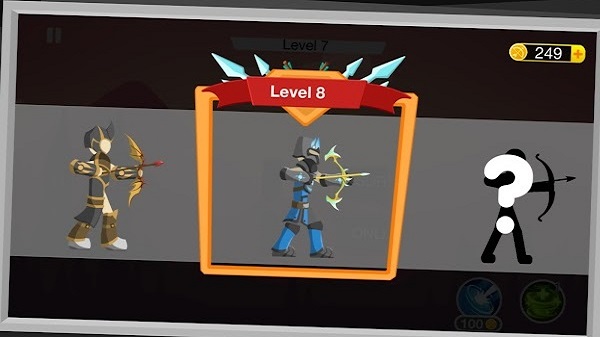 Finally, players are always free to accompany their heroes during their toughest Survival missions if they want to experience the more intense archery gameplay. As quickly as precisely as you can, eliminate the monsters. As you finish the in-game tasks, get spectacular rewards. Do your best to withstand the hordes of attackers that are advancing on you.
Upgrade Your Hero and Level Up
Mr. Bow also offers a variety of intriguing upgrades and bonuses which you may apply to your characters, allowing players to strengthen them. Leveling characters up initially entails a series of thrilling archery tasks. Please try to purchase advanced arms and improve your current models to fight the opponents more successfully. As you engage in endless fights and vanquish various foes, strengthen your heroes. Gaining skills and improving your attributes will make our warriors stronger.
Choose Your Best Archer and Pick Various Weapons
To add to the game's intrigue, Mr. Bow introduces players to a variety of incredible archers, all having their own special skills and attributes. Please try to arm your preferred heroes with the appropriate tools and take on your opponents. Utilize amazing powers and abilities unlocked for your characters.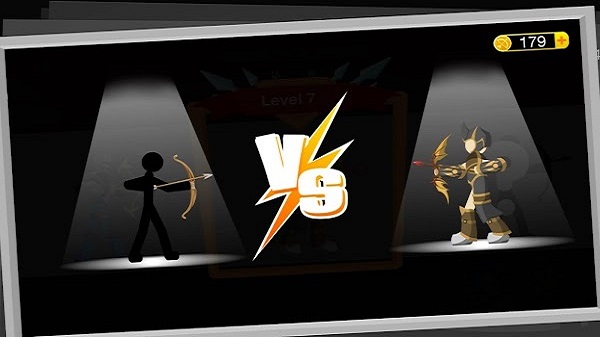 Players are also presented with an array of diverse weapons they can use, each of which has a unique set of amazing abilities. Utilize your incredible arsenal to dispatch the adversaries. possess access to a large number of incredibly potent arrows. You can access the greatest bow abilities by filling up your arsenal of super bows.
Customize Your Archer and Finish Missions
With the game's numerous modifications, users can also alter their characters in a number of ways. Discover and equip your characters with fascinating accessories, weapons, and armors, that provide them with new abilities and improve their appearance. Use different strategies to defeat your foes and win battles.
Additionally, the game includes thrilling archery missions and awards which can be obtained at any time. Enjoy the fantastic archery game whilst getting access to cool goodies for completing tasks and achieving goals.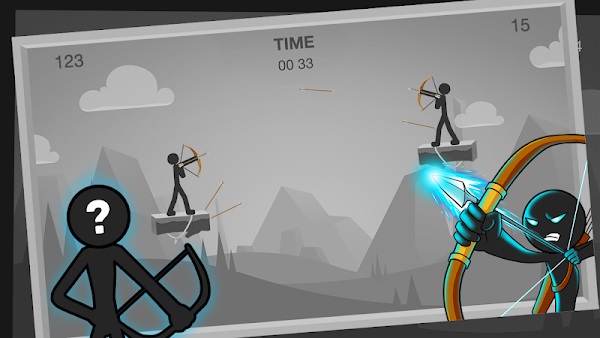 Mr Bow Graphics
Mr. Bow's unexciting graphics and basic artistic style make it possible for Android players to have a good mobile gameplay experience. Additionally, download game Mr Bow will be much more fun because of the dramatic surroundings and movements that mimic theater.
Final Thoughts
Mr Bow is free for all players to play on their smartphones and tablets regardless of its fantastic features. As you immerse yourself in the unique auditory adventures, bow your head. Enjoy the pleasant and peaceful audio effects during your archery tasks in Mr Bow.