Download and install Monument Valley 2 APK to play this emotional game reuniting a mother and her child. This game will make you appreciate a mother's love.
An Introduction to Monument Valley 2
Immerse yourself in the incredible game about a girl searching for a voice in a city known as Monument Valley. This is a masterpiece game; you can only get a feel of it when you play it.
Be Immersed in the Game
It is safe to refer to Monument Valley as an incredible work of art for Android gamers. The game was created and developed by Ustwo – an Indie game developer based in the United Kingdom. From the onset of its release, Monument Valley has gained a phenomenal spot in the hearts of gamers. With simple but intriguing visual arts, Monument Valley will make you understand that the universe contains both cheerfulness and gloominess, and romantic emotions.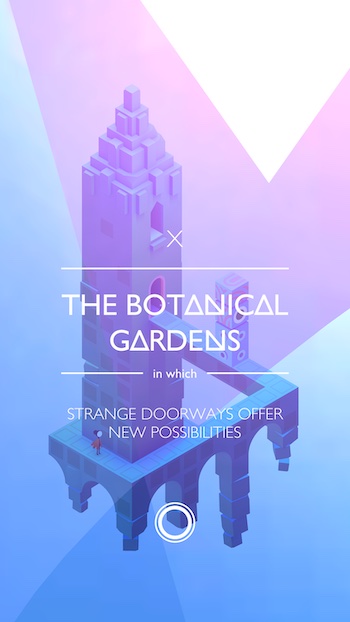 If you think that the first Monument Valley is incredible, then this second version is nothing but a national treasure. There is a special vitality to each section of the game. There are not enough words or descriptions to describe all the feelings and thoughts in a game filled with artistic treasures like Monument Valley. This game is one capable of grabbing you by the hand and pulling you from this world of grimness and sadness, immersing you in a strange world of colorful experience.
Storyline
Monument Valley 2 is the story about the affection shared between a mother and her child. The first version had the tale of Princess Ida, but it ended in this second version. There is another narrative in the second version, which indicates more torments and regrets. While playing the game, you will hear a gloomy voice from far away. A voice is telling you not to forget when you were a child, a time when your mother wanted to see you do incredible things.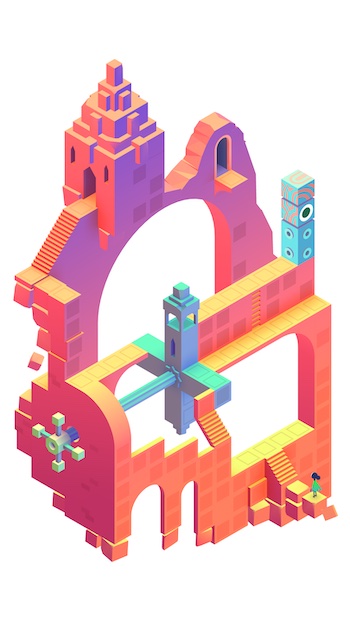 In confusion and bewilderment, you continue playing the game, assuming the role of a mother trying to grow with her daughter. Monument Valley 2 is a story that centers around a young mother who is both happy and worried when she sees her child become an adult as the year's pass. If you're not a female, or you are not a mother, you may not fully grab the concept behind a mother's passion or the love in her heart. Still, you will be fascinated and lost in the incredible world of this game. By following the woman's journey in this game, you will understand the immensity of a woman's love. The game is filled with thoughts and difficulties, including the adventure through the colorful world inherent in the game.
The Emotional Element and Symbolism Can Make You Cry
By exploring the feelings of a mother's love for her child, this game takes you through the mystical atmosphere of 3D illusion on a special 2D background. There is an apathetic and enthusiastic design of the puzzle. In some cases, each individual goes in different ways and directions; at other times, both mother and daughter have to team up to figure out the puzzle separating the doors. Just like life, in reality, a gap between a mother and her daughter can only be bridged if we are determined to overcome the obstacles. The symbolism that this awesome game portrays is pretty solid.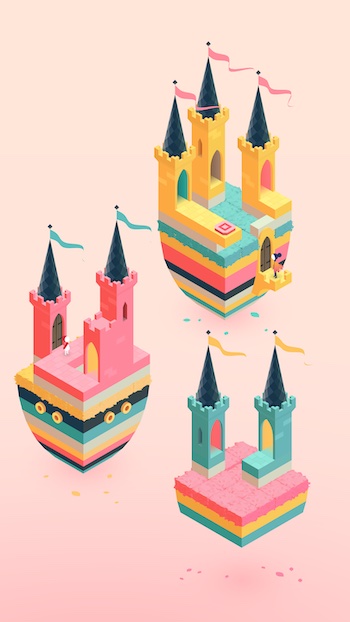 There are several branches of emotions that are sure to give you gooseflesh. In some situations, you might have to stop the game for some time just to gather your thoughts right because there is a high possibility that you might be too emotionally attached to the game. For instance, the scene where both females are apart and unable to unite. This scene might even make the love you have for your mother stronger.
At some certain stage, the child develops in age and has to leave the care of her mother to get on a boat and sail off – having no choice but to leave her mother in loneliness, despair, and nostalgia, but still, the mother is happy to see that her little child is now a grownup.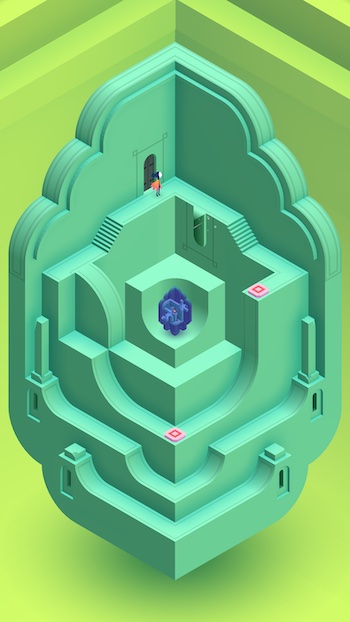 The gameplay is slightly different from Monument Valley 1 because you control more than one character, unlike the first version. The two characters you control slowly come closer to each other until they are reunited. The Totem column, just like the first version, will appear when that happens. This brings back fond remembrances of the mother. She remembers her childhood days when she was still under her mother's care.
Talking Blocks and Strange Colors
The gameplay requires that a player uses geometry to create, connect, or discover certain locations. The major navigation for the entirety of the game is to Move and Rotate. One incredible aspect is that even if the character is not moving, you are free to rotate and move the geometry blocks in whichever depth and direction you want.
It does not matter if the challenge is easy or difficult; the gameplay relies on this method of movement and navigation. You only need to run your finger across the screen forth and back. There is nothing complicated concerning how to navigate the game. However, the challenges encountered, the depth of thought, and the concealed locations within the 3D structure will drag you into the game without letting go.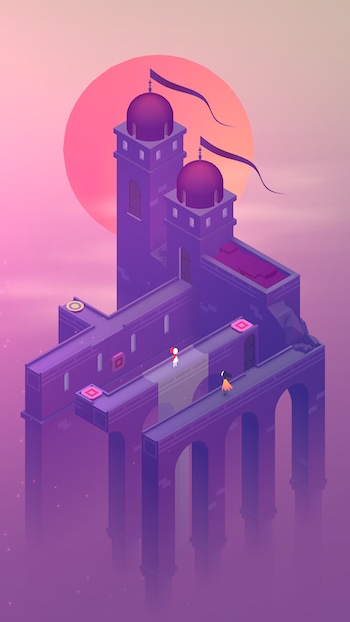 Initially, when both females were still united, the color tone was bright blue. Then, the tone became gloomy when they parted ways and moved in different stages of adulthood and maturity. Finally, however, when they have overcome the sometimes very pitiful challenges, the two reunite again in different mindsets (where they both have an open mind and accept the changes that come with adulthood). As a result, Monument Valley 2 is filled with warm tones, especially when a new world is about to start.
Final Thoughts
Monument Valley 2 is an incredible puzzle game all Android users can play. With several challenging levels and incredible features, Monument Valley 2 has put itself among the best games on Android devices. Those who have downloaded it have nothing bad to say about this awesome game.


Join Telegram Group
Download and install Monument Valley 2 APK to play this emotional game reuniting a mother and her child. This game will make you appreciate a mother's love.