Download Mini World APK, a free 3D sandbox game about exploration, adventure, and building your fantasy realms. Explore and let your creativity go wild.
Mini World
Mini World: Creata is a "sandbox" game similar to Minecraft where you can let your creativity flow and explore an infinite world (although better looking). Play in the traditional creative mode, where you are immortal and can make anything you want. Test your mettle in survival mode as a weak character to see how long you can survive. You can play either by yourself or with online gamers.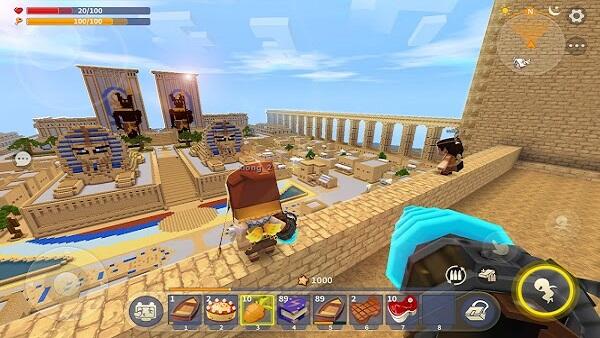 A multi-dimensional sandbox in the current vogue pixel cube design, Mini World: Creata. The primary gameplay is designed in the genre's traditional fashion, requiring you to construct an entire game world from scratch, complete with objects, buildings, and different characters. The gameplay has been enhanced by various mini-games, including parkour, puzzles, action, and arcade games. Over a thousand elements will be available to you as you build the gaming universe.
Description of Mini world
Mini World: creata is a video game that combines diverse locations for players to explore and build in their way. Players can spend time exploring the surroundings that the game has to offer. At the same time, they can play with their pals and create something big and different. The game allows you to use the items given to build new gameplay.
Gameplay
Mini World: creata's gameplay is similar to that of Minecraft. In other words, you can extract bricks from the surroundings to add to your inventory, and craft hundreds of different tools from various materials. You can also interact with different things in your environment. You may make pickaxes, shovels, swords, machine guns, drills, and arrows.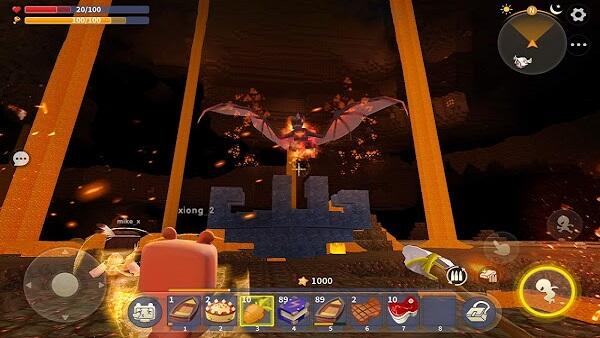 Mini World: creata is a great sandbox game in every manner. This game not only offers great graphics but also a plethora of stuff to interact with. As if that wasn't enough, you can play with people from all over the world on public servers or just you and your pals on private servers. This enormous game might keep you occupied for hours, if not days.
Features of Mini World: Creata
A vast universe to discover
If you enjoy Minecraft, Mini World: creata is an excellent alternative for the Android platform. You will be able to access a diversified universe with which you can engage in any way you see fit. Simultaneously, numerous resources and things have been added to freely explore what you love and create new gameplay that is original and interesting in your own way.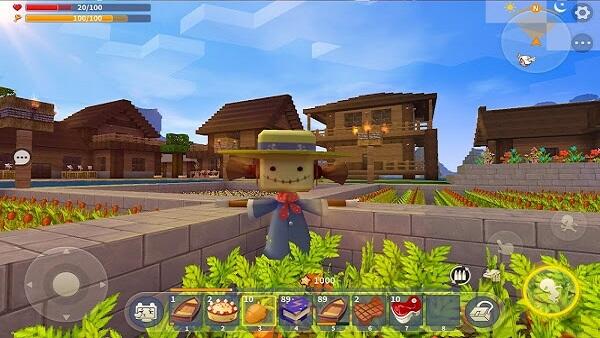 You will manage the character using a movable viewing angle and select the proper game style for the map chosen. There will be two game modes in the game: adventure and creative. Below these two modes are the related explanations for selecting the right game mode. Adventure mode centers on exploring and will present you with difficulties you must overcome. Build whatever you want in Creative mode.
Play with your friends
In Mini World: creata, players will choose whether to play alone or with different people. Players can play this game wherever they want, whether or not they have an online connection. They will be immersed in the universe with the many environments provided by this game and do whatever they desire. It will be fun if their buddies play this game.
You can communicate with other gamers and devise new and fascinating methods to play. You can follow them through a series of conditions and help them uncover the secrets of each area. Buildings with a large area that take a long time to construct can sometimes be completed by a group of individuals who understand each other. The program also supports the game's communication component, which is voice chat, which is accessible.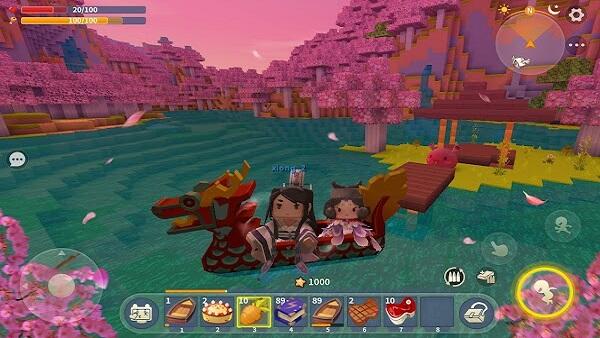 Create new games
One feature you will undoubtedly enjoy in Mini World: creata is the ability for players to design their own unique games to experience the usual manner of playing. It is entirely down to the tools and goods that players can obtain. They will develop new gameplay by merging these aspects and will be difficult for players to discover the number of items and come up with fresh creative ideas.
This game has a screen where you can see other players' creations; you can simply find them when you access the game. It is organized into several categories, including Parkour, Fight, and more. This is a game that will help you have a good time with your pals.
Graphics and overall design
Mini World: Creata is known for its innovative engine and adorable characters with equally clever names. With comparable gameplay, this is a place to start before moving on to the more complicated Minecraft.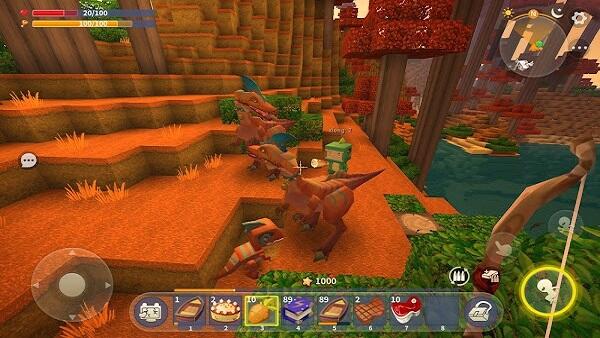 Mini World modes
Creata's Mini World contains three game modes: Survival, Creative, and Minigames. You can learn, grow, and improve your safety with your fighting abilities in this pre-programmed world. In a nutshell, this game level is designed for those who enjoy exploring.
You can also play Creative mode if you want to experience a new sensation, and inventiveness without the constraints of a boxed world. In this level, you are the mighty one who controls all of the game's resources and construct and manufacture whatever you want. On empty lands, you can construct a big forest, a technologically developed country, a farm, or grand castle. You will establish the game rules, create foes, and feel the sense of battle with each level you construct in that newly formed world. Your creativity is what can be stopped.
The Creative mode and the Survival mode stated above allow you to play by yourself or with a large group of players online.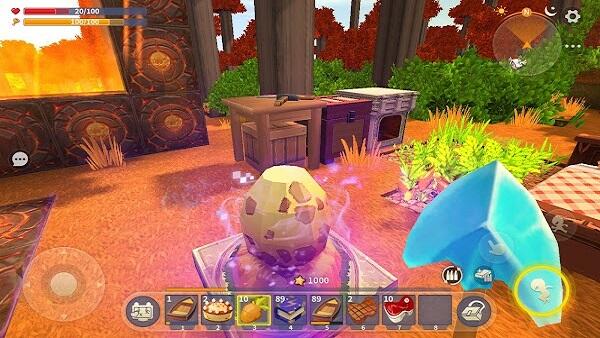 You can also play Minigames level among friends. You will participate in different enjoyable mini-games created by the group. With individuals from all over the world, you can play sports, puzzles, and competitive strategy games. At the start of a new week, there are games and events with great prizes. Like to have a good time? This stage is ideal.
Conclusion
In short, if you enjoy sandbox games, you should check out Mini World: creata. This game contains cute characters, events that happen every day, and fascinating things for you to discover.