Download and install Mini Militia APK, where a player has the chance to battle as many enemies as possible by using both sophisticated and primitive weapons.
Description of Mini Militia
This game is developed on 2D graphics, and the developer got its inspiration from such games as Stickman or Rambo. However, the gameplay is modern, and you can increase the player's difficulty level to the highest degree.
The Controls
The control system of this game is worth mentioning indeed. At the first moment you control the character, you will realise that everything is different from what you imagined. The game possesses dual control mechanisms where you can navigate the movement of the characters up and down and then shoot at foes.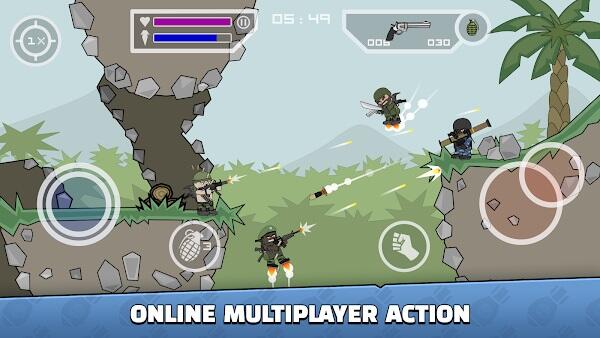 But the character's movement is pretty slow, slower than what you expect. It's like a balloon, and it is more difficult to control than the computer version of the game. But do not worry. After a few games, you will begin to get the hang of its mechanisms. Play this game for about ten minutes, and your fingers begin working.
Eliminate all the Enemies
Your mission in playing this game is pretty simple – just eliminate all the enemies if you want to win the game. You will have to prevent the evil plans of the enemies from manifesting. Also, you must have the quality of a team player where you can work hand-in-hand with your teammates to defeat the enemies. The truth is that the player that works well with his teammates has a higher chance of winning.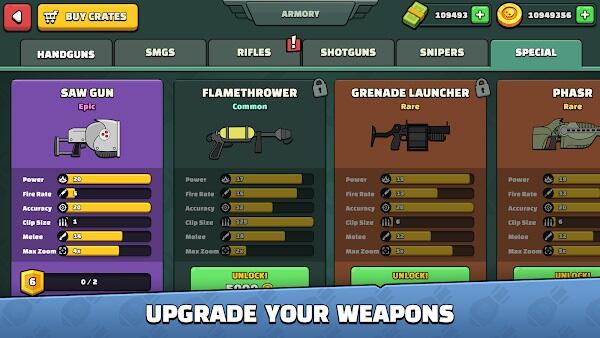 The fun part of the game is that you can join teams in an online mode and also play with your friends over Local Area Network in 6v6 battles. This will establish the most exciting battle when you play the game with your friends. In a way, this game is capable of strengthening your relationship with your friends.
You are free to select from the three major modes: Survival, Co-op, and Training
The Character and Weapon System
There are several weapons that you can unlock or pick randomly on the map while fighting the battle. These weapons can be sniper rifles, machine guns, or flamethrowers; you can upgrade them to make them stronger.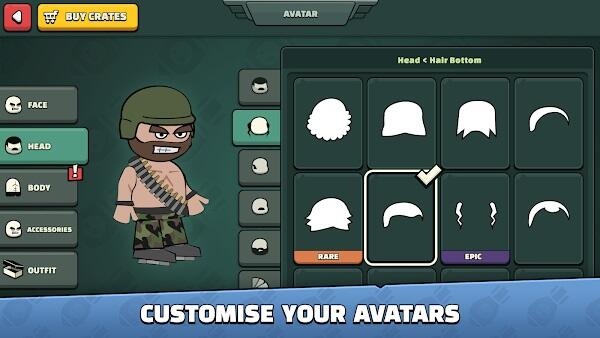 You also have the opportunity to beautify your character with different costumes. For example, how would you like to have a ninja character flying in the sky with a flamethrower in his hand? Paints a clear action picture, doesn't it?
Sound and Graphic
The graphic of this game is pretty old and classic. While playing the game, you can feel that it's designed in a pretty interesting manner, revolving around stuff in the war, such as bombs, guns, soldiers, etc. The traps and effects do not have very beautiful designs but are not terrible. There are some great features you can also enjoy from the game. Another nice thing about Mini Militia is the sound, which makes the game more humorous and fun.
Outstanding Features of Mini Militia
Below are all the awesome features of the game.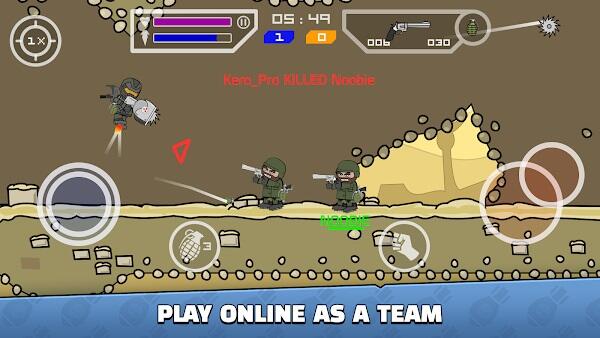 Addictive, Intuitive and Simple Gameplay: The players of this game can easily get used to the gameplay and controls pretty quickly, which is not common with several other shooting games. The seamlessness results from the intuitive side-scrolling mechanics of the game, which you are already familiar with, and the simplified control gives you the chance to do almost anything. You can do several things with this game, such as collecting powerful guns, selecting your favourite avatar, putting on your buffs, and diving into several online and offline game modes.
Various Firepower: With the massive collection of powerful weapons and several equipments, you can enjoy this shooter game to the maximum level. Do not hesitate to select your most loved guns with special powers to fight your enemies. And always remember that important equipment too, such as armoured vests, shields, etc. These will provide you with a decisive advantage while carrying out the challenge. Accompanying the ranged weapons, Mini Militia also provides some incredible melee weapons you can use whenever you like to slice open your enemies. Furthermore, this game has an excellent supply of other weapons you can also use, such as baseball bats, machetes, daggers, and several others.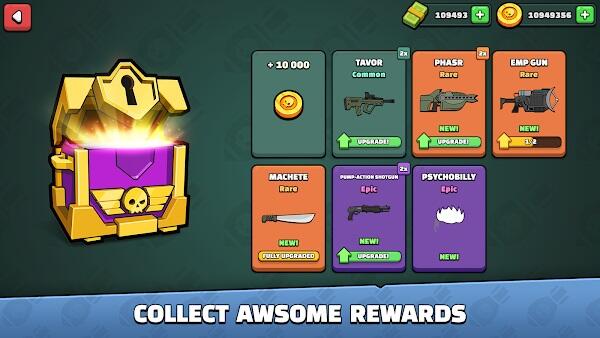 Customise Your Characters: in this game, you can select your favourite avatar; these avatars feature the most bad-ass and fierce commanders you can use to fight your enemies. So select your favourite heroes and take them to the battleground where you can effectively use them to annihilate your enemies. Also, there are several customisations that you can perform on your heroes, all thanks to the several available resources.
Use Different Buffs: To give you a more capable ability while you are fighting in a battle, there are several buffs that you can use before the fighting begins. With these buffs, you can regenerate HP with Health Regen, improve the accuracy of your shot to eliminate more enemies with ease or improve your fire tare with Boost increase. So gather the right buffs and apply them at the right moment to gain advantages against your foes.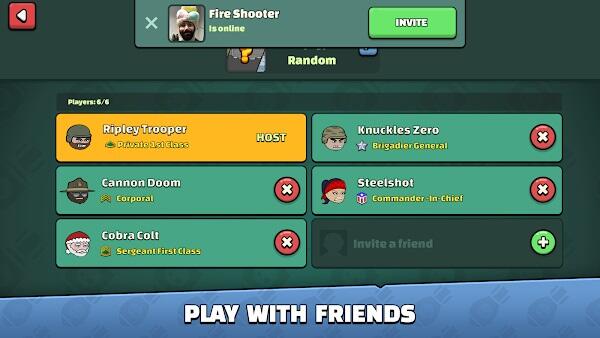 Explore the Offline Modes: There are several different game modes in this game for your sheer enjoyment. You can start your quest, mission or journey from the Training battles. Ensure you use various weapons and buffs while familiarising yourself with the gameplay. And as soon as you feel comfortable with the game, you can move forward to the next stage, where you can participate in exciting shooter challenges with your friends right from the local multiplayer game modes. Select your most trusted team and face the others, or you could immerse yourself in the classic fight where everyone is looking out for themselves. Suppose you intend to test your abilities and skills n extreme challenges. In that case, you should consider the survival mode where you can battle many enemies, eliminate enemies, and try to avoid being killed in this challenge that is close t impossible to win.
Conclusion
You may discover that this game is the funniest shooting game you have ever played on your mobile device. The impressive sounds, engaging gameplay, and classic graphics are some elements that put this game at the top of the table. Mini Militia is available for both iOS and Android devices.